Pharmacogenetic testing, which is used to classify how patients with major depressive disorder (MDD) metabolize medications, reduces adverse drug-gene interactions, new research shows.
In a randomized clinical trial that included almost 2000 adults with MDD, patients in the pharmacogenomics-guided group were more likely to receive an antidepressant that had no potential drug-gene interaction than the patients who received usual care.
In addition, among the intervention group, the rate of remission over 24 weeks was significantly greater.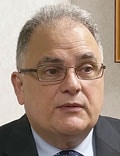 "These tests can be helpful in rethinking choices of antidepressants, but clinicians should not expect them to be helpful for every patient," study investigator David W. Oslin, MD, Corporal Michael J. Crescenz VA Medical Center and professor of psychiatry at Perelman School of Medicine, the University of Pennsylvania, Philadelphia, told Medscape Medical News.
The findings were published online July 12 in JAMA.
Less Trial and Error
Pharmacogenomic testing can provide information to inform drug selection or dosing for patients with a genetic variation that alters pharmacokinetics or pharmacodynamics. Such testing may be particularly useful for patients with MDD, as fewer than 40% of these patients achieve clinical remission after an initial treatment with an antidepressant, the investigators note.
"To get to a treatment that works for an individual, it's not unusual to have to try two or three or four antidepressants," said Oslin. "If we could reduce that variance a little bit with a test like this, that would be huge from a public health perspective."
The study included 676 physicians and 1944 adults with MDD (mean age, 48 years; 24% women) who were receiving care at 22 Department of Veterans Affairs medical centers. Eligible patients were set to start a new antidepressant monotherapy, and all underwent a pharmacogenomic test using a cheek swab.
Investigators randomly assigned patients to receive test results when available (pharmacogenomic-guided group) or 24 weeks later (usual-care group). For the former group, clinicians were asked to initiate treatment when test results were available, typically within 2–3 days. For the latter group, they were asked to initiate treatment on day of randomization.
Assessments included the 9-item Patient Health questionnaire (PHQ-9), scores for which range from 0–27 points, with higher scores indicating worse symptoms.
Of the total patient population, 79% completed the 24-week assessment.
Researchers characterized antidepressant medications on the basis of drug-gene interaction categories: no known interactions, moderate interactions, and substantial interactions.
The co-primary outcomes were treatment initiation within 30 days, determined on the basis of drug-gene interaction categories, and remission from depression symptoms, defined as a PHQ-9 score of ≤5.
Raters who were blinded to clinical care and study randomization assessed outcomes at 4, 8, 12, 18, and 24 weeks.
Significant Impact?
Results showed that the pharmacogenomic-guided group was more likely to receive an antidepressant that had no potential drug-gene interaction, as opposed to one with a moderate/substantial interaction (odds ratio [OR], 4.32; 95% CI, 3.47 – 5.39; P < .001).
The usual-care group was more likely to receive a drug with mild potential drug-gene interaction (no/moderate interaction vs substantial interaction: OR, 2.08; 95% CI, 1.52 – 2.84; P = .005).
For the intervention group, the estimated rates of receiving an antidepressant with no, moderate, and substantial drug-gene interactions were 59.3%, 30.0%, and 10.7%, respectively. For the usual-care group, the estimates were 25.7%, 54.6%, and 19.7%.
The finding that 1 in 5 patients who received usual care were initially given a medication for which there were significant drug-gene interactions means it is "not a rare event," said Oslin. "If we can make an impact on 20% of the people we prescribe to, that's actually pretty big."
Rates of remission were greater in the pharmacogenomic-guided group over 24 weeks (OR, 1.28; 95% CI, 1.05 – 1.57; P = .02; absolute risk difference, 2.8%; 95% CI, .6% – 5.1%).
The secondary outcomes of response to treatment, defined as at least a 50% decrease in PHQ-9 score, also favored the pharmacogenomic-guided group. This was also the case for the secondary outcome of reduction in symptom severity on the PHQ-9 score.
Some physicians have expressed scepticism about pharmacogenomic testing, but the study provides additional evidence of its usefulness, Oslin noted.
"While I don't think testing should be standard of practice, I also don't think we should put barriers into the testing until we can better understand how to target the testing" to those who will benefit the most, he added.
The tests are available at a commercial cost of about $1000 ― which may not be that expensive if testing has a significant impact on a patient's life, said Oslin.
Important Research, but With Several Limitations
In an accompanying editorial, Dan V. Iosifescu, MD, associate professor of psychiatry at New York University School of Medicine and director of clinical research at the Nathan Kline Institute for Psychiatric Research, called the study an important addition to the literature on pharmacogenomic testing for patients with MDD.
The study was significantly larger and had broader inclusion criteria and longer follow-up than previous clinical trials and is one of the few investigations not funded by a manufacturer of pharmacogenomic tests, writes Iosifescu, who was not involved with the research.
However, he notes that an antidepressant was not initiated for 30 days after randomization in 25% of the intervention group and in 31% of the usual-care group, which was "puzzling." "Because these rates were comparable in the 2 groups, it cannot be explained primarily by the delay of the pharmacogenomic test results in the intervention group," he writes.
In addition, in the co-primary outcome of symptom remission rate, the difference in clinical improvement in favor of the pharmacogenomic-guided treatment was only "modest" ― the gain was of less than 2% in the proportion of patients achieving remission, Iosifescu adds.
He adds this is "likely not very meaningful clinically despite this difference achieving statistical significance in this large study sample."
Other potential study limitations he cites include the lack of patient blinding to treatment assignment and the absence of clarity about why rates of MDD response and remission over time were relatively low in both treatment groups.
A possible approach to optimize antidepressant choices could involve integration of pharmacogenomic data into larger predictive models that include clinical and demographic variables, Iosifescu notes.
"The development of such complex models is challenging, but it is now possible given the recent substantial advances in the proficiency of computational tools," he writes.
The study was funded by the US Department of Veterans Affairs (VA), Health Services Research and Development Service, and the Mental Illness Research, Education, and Clinical Center at the Corporal Michael J. Crescenz VA Medical Center. Oslin reports having received grants from the VA Office of Research and Development and Janssen Pharmaceuticals and nonfinancial support from Myriad Genetics during the conduct of the study. He was also the co-chair of the VA/Department of Defines Clinical Practice Guideline for Major Depressive Disorder during the study. Iosifescu report having received personal fees from Alkermes, Allergan, Axsome, Biogen, the Centers for Psychiatric Excellence, Jazz, Lundbeck, Precision Neuroscience, Sage, and Sunovion and grants from Alkermes, AstraZeneca, Brainsway, Litecure, Neosync, Otsuka, Roche, and Shire.
JAMA. Published online July 12, 2022. Abstract, Editorial
For more Medscape Psychiatry news, join us on Facebook and Twitter.
Credits:
Lead image: Yury Tabolin/Dreamstime
Image 1: Philadelphia VA Medical Center
Cite this: Pharmacogenomic Testing May Curb Drug Interactions in MDD - Medscape - Jul 25, 2022.