Millions of Canadians face increased mortality risks due to air pollution, even at the lowest levels of exposure to fine particulate matter (PM2.5), according to a new report.
Long-term outdoor PM2.5 exposures as low as 2.5 µg/m3 were associated with an increased risk of death. Most national and international air quality standards have limits that are between two times and five times higher.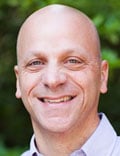 "Air pollution is a known risk factor for death but is currently managed on an assumption that there is a safe level," study author Michael Brauer, ScD, a professor of population and public health at the University of British Columbia in Vancouver, Canada, told Medscape Medical News.
"After extensive evaluation in a relatively clean setting, we observed harmful impacts down to the lowest measured levels," he said. "This research increases the urgency to aggressively reduce air pollution, even in locations with relatively clean air."
The report was published July 14 by the Health Effects Institute.
Pollution Has Declined
Air pollution has long been associated with increased risks for heart disease, diabetes, asthma, and respiratory disease. Globally, fine particulate matter typically stems from fossil fuel emissions and wildfires and accounts for more than 1 million deaths globally.
In Canada, major sources of PM2.5 include wildfires, transportation emissions, and wood fuel combustion for heating homes. Although air pollution concentrations have declined in high-income countries such as Canada in recent decades, studies have indicated that long-term exposure to low concentrations of PM2.5 can still increase the risk for death.
The investigators combined satellite data, air monitor sampling, and atmospheric modeling to estimate outdoor exposures to PM2.5 across Canada from 1981 to 2016. They then conducted a comprehensive epidemiological analysis of 7.1 million Canadian adults to evaluate the risk of death at different PM2.5 exposure ranges.
Overall, long-term outdoor PM2.5 exposure was associated with increased total nonaccidental deaths. An increase in exposure from the 25th percentile to the 75th percentile was associated with 32 more deaths per 100,000 people each year, or about 7848 more deaths every year.
The relative risk for death increased rapidly from the minimum PM2.5 concentration of 2.5 μg/m3. At 5 μg/m3 and above, the relative risk increased linearly. The research team didn't detect a low concentration where no health effects were observed — the positive association started at 2.5 μg/m3, which was the lowest exposure measured in the study.
The analysis showed that higher exposures were associated with an increased risk for death due to various causes, such as cardiovascular disease, heart disease, cerebrovascular disease, diabetes, pneumonia, respiratory disease, and chronic obstructive pulmonary disease.
Canadians' exposure to fine particulate matter depended on where they lived. Average annual concentrations of PM2.5 were significantly higher in Canada's largest cities, ranging from 8 to 16 μg/m3, compared with lower levels in rural areas, ranging from 2 to 6 μg/m3.
The highest annual concentrations (18 μg/m3) were found in Toronto, Vancouver, Hamilton, and Quebec City between 1981 and 1990.
Importantly, average air pollution levels were highest during the first decade of the study and then declined steadily for the next 25 years.
"Air pollution levels in Canada have been decreasing over time, and I was skeptical that we'd continue to see harmful impacts of air pollution with lower concentrations and with a population whose health has also improved over time," Brauer said. "But we continued to see these impacts on mortality, even after controlling for many factors. … It's an example of the very powerful impacts that air pollution has on the health of populations."
'Critical First Step'
This study is the last of three investigations funded by the Health Effects Institute to understand the health effects of air pollution. The previous reports were conducted in Europe (published in September 2021) and the United States (published in January 2022).
Brauer and colleagues are investigating why air pollution differed across Canada, including the impacts of specific chemical compounds and sources.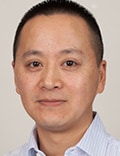 "In Canada, most residents are exposed to PM2.5 levels that are among the lowest in the world — this is a unique aspect of this study," Hong Chen, PhD, a research scientist at Health Canada and assistant professor of occupational and environment health at the University of Toronto, Toronto, Ontario, Canada, told Medscape.
Chen, who wasn't involved with this study, researches the associations between environmental exposures and major chronic diseases.
"A key question remains as to how much we need to further reduce the levels of air pollution," he said. "This is important because of the associated costs from implementing the air quality actions."
In 2012, Canada adopted new air quality standards for several air pollutants and set decreasing target concentrations for 2015, 2020, and 2025. The 2020 standards recommend that average PM2.5 levels remain below 8.8 μg/m3. In the US, the recommended average is 12 μg/m3, and the World Health Organization recently revised its recommended average to 5 μg/m3. Each of the standards exceed the 2.5 μg/m3 levels found to increase mortality risk in this study.
"This finding will have an important public health implication," Chen said. "This is a critical first step toward developing future actions to protect the public from pollutants in ambient air that we breathe at all times."
The study was supported by funding from the Health Effects Institute, which is an independent, nonprofit research institute funded jointly by the US Environmental Protection Agency, industry, and foundations. Brauer and Chen reported no relevant disclosures.
HEI. Published online July 14, 2022. Full text.
For more news, follow Medscape on Facebook, Twitter, Instagram, and YouTube.
Credits:
Lead image: Dreamstime
Brauer: University of British Columbia
Chen: Health Canada
Medscape Medical News © 2022

Cite this: Even Low Levels of Air Pollution Increase Risk of Death - Medscape - Jul 25, 2022.