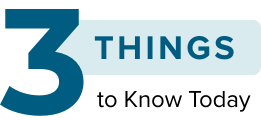 First Woman Director of the US National Cancer Institute
President Biden plans to appoint Monica M. Bertagnolli, MD, as director of the National Cancer Institute, making her the first woman to lead the organization.
Notable roles: Bertagnolli is currently the Richard E. Wilson Professor of Surgery in the Field of Surgical Oncology at Harvard University and a member of the Gastrointestinal Cancer and Sarcoma Disease Centers at Dana-Farber/Brigham and Women's Cancer Center, Boston, Massachusetts. She also served as president of the American Society of Clinical Oncology from 2018 to 2019.
High praise: The decision has not been confirmed by the White House yet, but the news prompted positive responses from cancer experts and organizations.
"Dr Bertagnolli is an exceptional surgical oncologist, innovative scientist, and leader who has a strong track record of transforming organizations to effect positive change," said American Cancer Society CEO Karen E. Knudsen, PhD.




Lab Company to Pay $9.85M After Rent-for-Referral Allegations
BioReference, a clinical laboratory, and its parent company will pay nearly $10 million to resolve allegations that the lab overpaid for rented office space from doctors so they would in turn make referrals.
A longtime arrangement: Officials allege BioReference made lease payments to physicians and physician practices to induce referrals from January 2013 to March 2021.
Overpayment: According to officials, BioReference inaccurately measured the amount of office space they would use and paid over fair market value it.
Whistleblower: The allegations were brought against the lab in a whistleblower lawsuit filed by former employee Jean Marie Crowley. Crowley will receive $1.7 million of the settlement.




Benefits of Medical Mentorships
A growing body of research documents the benefits of physician mentorship, including faster promotion, higher faculty retention, greater career fulfillment, and increased research productivity.
A longstanding part of medicine's history, mentorship allows young doctors to hone their skills, knowledge, ethics, and professionalism through observation with more senior doctors.
A good mentor: Studies have categorized qualities that make a mentor good, including prioritizing mentees' best interests, honesty, accessibility, engagement, and active listening.
A two-way street: Mentors also benefit from the relationship. Many claim that watching their mentees achieve dreams brings both pride and joy. Mentoring can also add perspective on their own career path.
Kaitlin Edwards is a staff medical editor based in New York City. You can follow her on Twitter @kaitmedwards. For more news, follow Medscape on Facebook, Twitter, Instagram, and YouTube.
© 2022 WebMD, LLC

Send comments and news tips to news@medscape.net.
Cite this: First Woman Director at NCI; Rent-for-Referral Settlement; and Benefits of Mentorship - Medscape - Jul 26, 2022.