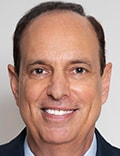 Imagine if Congress, with one simple action, could help end a 40-year-old epidemic, erase some of the racial inequities in healthcare, and save money in the process. That may sound too good to be true. But lawmakers can do it if they fund expanding access programs to a highly effective HIV drug in the 2023 spending bill.

The medication is called preexposure prophylaxis, better known as PrEP. First approved 10 years ago as a daily pill, PrEP became available as a bimonthly injection last year. It cuts the risk of contracting HIV from sex — the primary means of transmission — by 99%. Rates of use have gone up in recent years, yet the Centers for Disease Control and Prevention (CDC) estimates that among those who could benefit from the drug, only one quarter have a prescription.
Why is uptake so limited?
HIV stigma still plays a role in access to medication. Another issue may be cost, even though most insurance plans are required to fully cover, without cost-sharing, PrEP drugs under the Affordable Care Act. Insurers often break the rules, either charging for the drug itself or for associated office visits and lab fees, which drives patients away. Meanwhile, clinics that serve the uninsured often lack sufficient funding to implement PrEP programs.
Another problem is lack of awareness — about HIV in general, and PrEP in particular. Many Americans view HIV as a disease that raged in the 1980s and 1990s. And it's true that deaths have fallen dramatically since their peak, thanks to antiretroviral drugs and massive prevention and education campaigns.
But HIV, which has killed more than 700,000 Americans, is still a serious problem, claiming nearly 1 million lives around the globe each year. Some 1.2 million people in the United States have HIV today, with more than 35,000 new infections each year. Worrisomely, 13% of those with HIV don't know they have it.
And as a study from Johns Hopkins Bloomberg School of Public Health shows, there's a racial disparity at play. Black people are less than half as likely as White people to know about PrEP, even though they make up a disproportionate number of new HIV cases. According to CDC data, 65% of White Americans eligible for PrEP have a prescription, compared with only 9% of Black Americans and 16% of Hispanic Americans.
The Biden administration included a provision in its latest budget proposal that calls for the creation of a new mandatory spending program totaling $9.8 billion over the next decade to increase access to PrEP — but it takes time for Congress to consider such a large request. Americans need more HIV prevention now.
That's why it's essential that lawmakers approve a more modest expansion of PrEP access for the 2023 fiscal year. A coalition of patient advocacy organizations, including mine, recently proposed the creation of a new national PrEP program within the CDC, funded at $400 million for next year.
For maximum impact, such a program should distribute grants to clinics, community organizations, and local health departments, which can use them to help cover the cost of PrEP, hire and train more providers, and expand outreach efforts to build awareness and overcome stigma.
And because federal budgets are federal budgets, lawmakers should keep in mind that a new PrEP program would save the government money in the long run. The lifetime cost to treat a single HIV infection is about $380,000, according to the CDC. Multiplied by the number of new US infections per year, that works out to $13.3 billion. Even the administration's 10-year proposal is modest by comparison.
More importantly, though, we can save lives, and help end an epidemic that has claimed far too many people. We have the tools and the will. All we lack is the funding. It's time for Congress to act.
Carl Schmid is executive director of the HIV+Hepatitis Policy Institute, which promotes high-quality, affordable healthcare for people living with or at risk for HIV, hepatitis, and other serious and chronic health conditions. Follow the HIV+Hepatitis Policy Institute on Twitter: @HIVHep
Follow Medscape on Facebook, Twitter, Instagram, and YouTube
Credits:
Lead image: Getty Images
Image 1: Manuel Morquecho
Medscape HIV/AIDS © 2022 WebMD, LLC

© 2022 HIV+Hepatitis Policy Institute
Any views expressed above are the author's own and do not necessarily reflect the views of WebMD or Medscape.
Cite this: We Can End the HIV Epidemic -- but Congress Must Act - Medscape - Jul 22, 2022.