Antihistamines are superior to benzodiazepines for the immediate treatment of vertigo, results of a new systematic review and meta-analysis suggest.
But antihistamines and benzodiazepines are no better than other medications for the acute treatment of vertigo, nor for treatment at 1 week or 1 month, the analysis showed.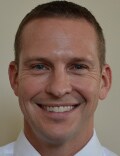 Given that the study provides no evidence that benzodiazepines improve outcomes, their use should be discouraged for patients with vertigo, study investigator Benton R. Hunter, MD, professor of clinical emergency medicine, Indiana University, Indianapolis, told Medscape Medical News.
"For those of us who have been using benzodiazepines for the treatment of vertigo, whether we use them rarely or they are our first-line treatment, I think it's probably time to stop using them."
The study was published online July 18 in JAMA Neurology.
Clinical Curiosity
Vertigo, the sensation of movement associated with nausea or imbalance, affects up to 20% of adults. The incidence is higher among women and seniors.
The most common type is benign positional paroxysmal vertigo (BPPV), which occurs when tiny canalith particles (otoconia) in one part of the inner ear break loose and fall into the semicircular canals in another part. Hunter estimates that 50% to 60% of patients who come to the emergency department with vertigo have BPPV.
Other causes of vertigo include vestibular dysfunction, Meniere disease, and central nervous system pathology. These conditions do not respond to repositioning maneuvers, which is the preferred first-line treatment for BPPV.
In many cases, antihistamines and benzodiazepines are used to suppress vertigo symptoms. An impetus for the study, said Hunter, was his "clinical curiosity" as to whether one drug class is better than the other, or if any "work at all."
After a review of the literature, the authors included 17 studies with 1586 participants from 11 countries. Each study enrolled from 18 to 200 patients. Most patients had generalized or nonspecific peripheral vertigo.
The primary outcome was change in scores on a 10- or 100-point vertigo or dizziness visual analogue scale (VAS) 2 hours after treatment. Seven trials that included a total of 802 patients contributed data for the primary outcome. All the trials compared antihistamines with other medications.
In three trials in which there was a low risk of bias, antihistamines were associated with a 16.1-point greater decrease in vertigo (95% CI, 7.2 – 25.0) than benzodiazepines. Antihistamines performed similarly to other active comparators, which included dopamine-acting medicines (mean difference, 2.7; 95% CI, -6.1 to 11.5).
Secondary outcomes included change in nausea VAS score and need for rescue medication at 2 hours. Here, there were no overall differences for antihistamines and comparators, although antihistamines were superior to benzodiazepines in the only study that compared both regarding these outcomes.
Other secondary outcomes were resolution of vertigo and improvement at 1 week and at 1 month. No study compared antihistamines to benzodiazepines at 1 week or 1 month.
In five trials with 269 patients that comapred antihistamines with other agents at 1 week, the difference in improvement that favored antihistamines was no longer statistically significant, and the use of antihistamines was not superior to placebo or to no medication at 1 month.
A Reasonable, Short-Term Option
The only study that included benzodiazepines and that assessed outcomes at 1 week and 1 month compared benzodiazepines to placebo.
"We found that if anything, patients who got the benzodiazepine seemed to do worse than patients who got placebo," said Hunter.
Although antihistamines likely have a small effect, Hunter said it is "reasonable" to prescribe a few doses to patients with vertigo who are miserable.
"I'm not 100% sold on it being highly efficacious, but it's a relatively benign treatment, particularly for just a dose or two in the emergency department," he added.
For the longer-term, he said he would be hesitant to prescribe antihistamines because of side effects such as sedation.
Results of four studies that compared Epley repositioning maneuvers alone vs Epley maneuvers in combination with antihistamines for patients with BPPV were mixed. But the largest study, which compared Epley alone vs oral dimenhydrinate (25 mg), showed that the control group had significantly more symptoms at 1 week.
Hunter believes repositioning maneuvers are successful in 80% or 90% of cases. "They are actually very effective; there aren't too many things in medicine that cure someone 4 out of 5 times."
None of the comparisons of adverse events (AEs), which were inconsistently reported, were statistically significant. Most AEs were not considered serious.
Hunter said he agrees it would be ideal to determine the underlying cause of vertigo, but that can be difficult.
"It's more common than we would like to admit that we walk out of the room of a patient with vertigo and really don't know the underlying diagnosis."
Important Clinical Issue
In an accompanying editorial, Jonathan A. Edlow, MD, professor of emergency medicine and medicine, Beth Israel Deaconess Medical Center and Harvard Medical School, Boston, and colleagues called the review and meta-analysis "rigorous."
The investigators "chose an important common clinical problem, systematically searched for relevant evidence, and then assessed the studies for both quality and risk of bias."
The study is "relevant and timely," as it included among outcomes symptom control, which "is clearly an important patient-centric outcome," they note.
The editorialists note that the findings "argue that antihistamines, rather than benzodiazepines, should probably be the preferred choice when pharmacotherapy is indicated acutely."
However, they say that using antihistamines to control vertigo symptoms is not risk free, since these medications are associated with falls and injury, especially among older adults.
Optimal treatment of vertigo depends on prompt, accurate diagnosis, they write. "Clearly, the ideal strategy would be to begin with a correct diagnosis, then treat accordingly in a disease-specific fashion."
There are currently no guidelines that target the overall approach to patients with acute dizziness. Clinical guidance for the diagnosis and management of episodic and acute vestibular syndromes is expected later this year from the Society for Academic Emergency Medicine.
Hunter has disclosed no relevant financial relationships. Edlow has reviewed medical malpractice cases for both defense and plaintiff firms. Editorialist David E. Newman-Toker has received grants from Natus Inc/Otometrics; nonfinancial support in the form of loaned video-oculography devices from Natus Inc/Otometrics and Interacoustics A/S; has a patent pending; conducts research related to the diagnosis of dizziness, stroke, and diagnostic error; serves as the principal investigator for multiple grants and contracts on these topics, including the National Institutes of Health–sponsored AVERT clinical trial; gives frequent academic lectures on these topics; and occasionally serves as a medicolegal consultant for both plaintiff and defense in cases related to dizziness, stroke, and diagnostic error.
JAMA Neurol. Published online July 18, 2022. Abstract, Editorial
For more Medscape Neurology news, join us on Facebook and Twitter.
Credits:
Lead image: Moment/Getty Images
Image 1: Dr Benton R. Hunter
Medscape Medical News © 2022

Cite this: Time to Stop Using Benzodiazepines for Vertigo? - Medscape - Jul 20, 2022.