NEW YORK — An algorithm in development for psoriatic arthritis (PsA) is showing promise for directing patients to the biologic with the greatest likelihood of producing disease control, according to a proof-of-concept study presented at the annual meeting of the Group for Research and Assessment of Psoriasis and Psoriatic Arthritis.
"Our technique involves a more precise functional assay showing exact T-cell behavior, compared to the previous assessments that only analyzed cellular phenotypes," reported Gizem Ayan, MD, a fellow in rheumatology at Hacettepe University Faculty of Medicine, Ankara, Turkey.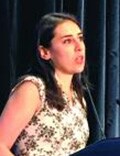 The concept of precision medicine in PsA as well as other autoimmune diseases is not new. Phenotypes and biomarkers have already shown potential for guiding treatment, according to Ayan, but she said none are yet guideline recommended or proven to improve patient outcomes.
The principle of the new algorithm that she and her coinvestigators are pursing is based on immunophenotype analysis conducted with a flow-cytometric cytokine secretion assay (FCCSA). In the protocol, monocytes obtained from peripheral blood undergo activation before an FCCSA to distinguish patients by their T-cell behavior.
The treatment decision tree is based on median ratios of tumor necrosis factor (TNF)-alpha, interleukin (IL)–22, IL-17, and interferon-gamma expression among CD4+ and CD8+ cells. Based on a yes-or-no response to specific immune patterns, the patient is funneled to a biologic that inhibits a dominant cytokine.
The proof-of-concept study, which enrolled 8 patients with PsA who were naive to conventional synthetic disease-modifying antirheumatic drugs (csDMARDs) and 11 patients with PsA who were naive to biologic DMARDs (bDMARDs), was designed to demonstrate feasibility. It did not test clinical benefit, but it did show that immunophenotyping with this methodology can be performed efficiently.
"From the time a blood sample is obtained, the method provided results within 24 hours," according to Ayan, who is now planning a randomized trial to test the ability of the algorithm to improve clinical outcomes.
In the decision tree, there are five yes-no pathways to a treatment choice. The first step of the algorithm is to test the ratio of TNF-alpha to interferon-gamma CD4+ T cells. A "yes" response is produced if the ratio is greater than or equal to 2. These patients are then evaluated for the ratio of TNF-alpha to interferon-gamma CD8+ T cells. A yes response is produced if the ratio is greater than or equal to 0.5. If yes, they are candidates for a TNF-alpha inhibitor. If no, they are directed to an IL-12/23 inhibitor.
If the answer at the first decision point in the algorithm is a "no," meaning they do not have a TNF-alpha to interferon-gamma CD4+ ratio of 2 or higher, they are evaluated for percentage of CD4+ T cells expressing IL-22 or IL-17. Is it greater than or equal to 2%? If the answer is "no," they are candidates for an IL-12/23 inhibitor.
If "yes," they are evaluated for percentage of IL-22 to IL-17 CD4+. If the IL-22 CD4+ percentage is lower than the IL-17 CD4+ percentage, meaning a "yes" to this decision point, they are directed to an IL-17 inhibitor. If the answer at this decision point is "no," they are directed to an IL-12/23 inhibitor.
Prior to enrollment in this proof-of-concept study, 10 of the bDMARD patients were scheduled to receive an anti-TNF drug and 1 was scheduled to receive an IL-12/23 inhibitor. On the basis of this algorithm, only 5 patients were directed to an anti-TNF drug. Of the remaining, 5 were directed to an IL-17 inhibitor, and 1 was directed to an IL-12/23 inhibitor.
All 19 participants in the proof-of-concept study had peripheral arthritis; their median age was 45 years. Approximately 90% had skin lesions. Axial involvement was present in only one patient. Based on these and other characteristics and the median ratios of the cytokines measured, Ayan called this a representative population.
Based on the feasibility of this method for subtyping patients by T-cell behavior to guide drug selection, Ayan anticipates pursuing the additional steps that would show the algorithm makes a difference to patient care, including such adjunctive benefits as more cost-effective treatment selection.
"We aim to develop a treatment decision algorithm that can be implemented in daily practice," Ayan said.
Is Peripheral Blood Sampling Adequate?
In addition to saying that the algorithm will need to prove that it alters outcomes, Samuel Tzen-yue Hwang, MD, PhD, professor and chair of the department of dermatology at the University of California, Davis, Sacramento, pointed out some potential practical issues.
"Flow cytometry is not typically available as a rapid throughput, and the cost is high," he said. Moreover, he remains skeptical about performing this algorithm on the basis of peripheral blood samples.
"It is debatable that looking at peripheral cells would provide adequate information about what is taking place at sites of inflammation," he said. Although it would "be fantastic" to develop an algorithm that required only a peripheral blood sample, he pointed out that "only a fraction of these cells is relevant" to disease activity.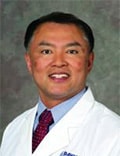 Aspirating fluid from an involved joint "might be more useful," but it is more work, he added. Yet, Hwang acknowledged that this approach is intriguing. He agreed that there is considerable heterogeneity among patients with PsA in their response to specific biologics, and a method to better direct patients to the treatment most likely to elicit a response is needed.
Ayan and Hwang reported no potential conflicts of interest.
This article originally appeared on MDedge.com, part of the Medscape Professional Network.
Credits:
Lead image: Dreamstime
Image 1: Ted Bosworth/MDedge News
Image 2: University of California Davis School of Medicine
Medscape Medical News © 2022 WebMD, LLC

Cite this: Novel PsA Treatment Choice Algorithm UsesT-Cell Behavior - Medscape - Jul 18, 2022.