Seroprevalence due to SARS-CoV-2 infection has increased "steeply" in Canada during the Omicron wave, data indicate.
A report from the COVID-19 Immunity Task Force (CITF) reveals that seroprevalence increased nationwide from about 5% before the Delta wave to close to 56% during the Omicron wave. Seroprevalence continues to rise.

"We analyzed data through May, but the tsunami is absolutely continuing," CITF Co-Chair Catherine Hankins, MD, PhD, told Medscape Medical News. "On July 7, Quebec declared a seventh wave because there's an important uptick happening now. The BA.5 Omicron subvariant seems to be following a similar path to what was seen earlier — South Africa, then Europe, and now here in Canada, where we're seeing it mainly in Quebec and Ontario (which also declared a seventh wave), and then we'll see it move and increase across the prairies into British Columbia."
The data were published online July 5.
Clinical Consequences
For the report, researchers estimated seroprevalence following infection by analyzing antibodies to the nucleocapsid protein. Unlike the spike protein, which elicits antibodies to either past infection or vaccination, the nucleocapsid protein only elicits antibodies to infection. The researchers examined 21 studies that included blood from donors, anonymized samples from provincial laboratories, and data from participants in CITF-funded research cohorts. Studies are ongoing and expected to yield data on specific populations, such as those in hot spots or in long-term care.
The increase that the researchers found corresponds to 17.5 million newly or recently infected Canadians between December 15, 2021, and May 15, 2022 — the equivalent of more than 100,000 infections every day, and more than 10 times the number of daily cases seen during previous SARS-CoV-2 waves.
"What surprised me, but then actually made a lot of sense, were the age differences," said Hankins, a professor of global health at McGill University in Montreal, Quebec, Canada. "The older you are, the less likely you are to have gotten infected by a subvariant. The highest rates were in the under-25s, with about 65% seropositivity, probably because they were out and about more, they really wanted to get back to having a social and economic life, and their vaccination levels aren't as high."
Seroprevalence was 56% for ages 25-39 years; 47% for those 40-59 years; and 29% for individuals 60 years and older.
"The transmissibility of this variant means that way more people are being infected, and therefore, even though it appears to be less virulent, we're going to be seeing increases in hospitalizations, and at a time when many healthcare staff are taking summer breaks, or are isolated, having been infected or exposed," Hankins said. "So, I think we're going to see significant strain on healthcare services over the next 2 to 3 weeks at least.
"We don't know what the implications are for long COVID or whether reinfection might influence the risk," Hankins noted. "That's why it's important for clinicians to document what they're seeing. For example, how do symptoms compare if a patient was infected, say, last summer, and then reinfected now? Their data can help us understand what might be happening. And of course, patients should be encouraged to be up to date on vaccination."
No End in Sight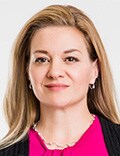 Commenting on the report for Medscape, Lynora Saxinger, MD, professor of infectious diseases at the University of Alberta in Edmonton, Alberta, Canada, said, "I think it switches the narrative. A lot of clinicians and nonclinicians wanted to believe the early messaging that getting enough people fully vaccinated would result in herd immunity and move us to a post-pandemic state, with a beginning, middle, and end." Saxinger was not involved in the report.
"However," noted Saxinger, who is co-chair of the COVID-19 Scientific Advisory Group to the Alberta Health Services Emergency Coordination Centre, "this tells us we are in a multichapter book, and the story is ongoing. We still need to keep everyone engaged, track new variants, track vaccine effectiveness, provide the right boosters at the right time, and maintain and change protective behaviors as needed."
On a personal note, Saxinger added, "the vast majority of my colleagues who have been infected with COVID-19 were infected in the Omicron wave, as were my family and I, although there was no change in the preventative measures we were taking."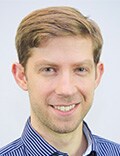 Alon Vaisman, MD, an infectious disease specialist at University Health Network, Toronto, Ontario, Canada, also commented on the findings for Medscape. "The sample here probably underestimates seroprevalence, because it's hard to get a representative sample. It wouldn't be surprising if more than 90% of Canadians are infected.
"What the report reflects is that despite high levels of protective measures that were employed across Canada, still a large number of people were infected, and we anticipate that this will continue indefinitely," said Vaisman, who also was not involved in the report.
"For clinicians, this means it is important to keep COVID on your differential diagnosis for presentations that may seem like respiratory viruses, even during the summer," Vaisman added. "This will continue to present throughout the year for the foreseeable future."
"Seroprevalence against SARS-CoV-2 due to infection in Canada," Results from the Government of Canada's COVID-19 Immunity Task Force and other partners' funded studies through to May 31, 2022. Published July 5, 2022. Full text.
For more news, follow Medscape on Facebook, Twitter, Instagram, and YouTube.
Credits:
Lead image: Dreamstime
Headshots: McGill University
University Health Network
Laughing Dog Academy
Medscape Medical News © 2022

Cite this: Canadians Weathering an Omicron 'Tsunami,' Task Force Says - Medscape - Jul 15, 2022.