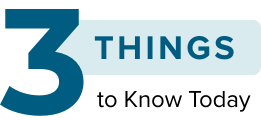 Adding Social Determinants of Health to AI Models Boosts HF Risk Prediction in Black Patients
Adding social determinants of health (SDOH) improved in-hospital morality predictions in machine-learning models for Black adults hospitalized for heart failure, according to new research.
The model did not produce similar results in non-Black patients.
What it included: Household income, number of adults without a high-school degree, poverty, and unemployment rates at the zip code level.
For Black patients, the SDOH parameters were some of the top covariate predictors of in-hospital mortality.
"This more careful incorporation of individual-level, neighborhood-level, and hospital-level social factors is now a candidate template for future risk models," said JAMA Cardiology editors.




How Hospitalists Deal With Burnout in COVID-19 Times
Physicians reported healthier coping strategies to deal with burnout according to the Medscape Hospitalist Lifestyle, Happiness & Burnout Report 2022.
Popular coping strategies: Spending time with family and friends, activities/hobbies, exercising, and getting enough sleep.
Previous coping mechanisms of 2021: Isolating from others, eating junk food, drinking alcohol, and binge eating.
The survey reached over 10,000 physicians across 29 specialties.




CDC Discourages One-Dose Vaccine Strategy for Monkeypox
The Centers for Disease Control and Prevention (CDC) recommended against single shots of the preferred Jynneos vaccine for protection against monkeypox.
The Jynneos vaccine has two doses administered 28 days apart, and people typically have maximum immunity 2 weeks after the second dose.
The call for single shots of the vaccine was to extend the supply and give more people immunity against the virus faster. Health officials say the single dose would not provide enough protection against the virus, though, and could potentially risk further infections and spread.
A total of 1470 cases of monkeypox have been reported in the US, and the number is expected to increase in the following weeks owing to a more streamlined reporting system.
Kaitlin Edwards is a staff medical editor based in New York City. You can follow her on Twitter @kaitmedwards. For more news, follow Medscape on Facebook, Twitter, Instagram, and YouTube.
© 2022 WebMD, LLC

Send comments and news tips to news@medscape.net.
Cite this: Social Determinants of Health; Burnout Coping Mechanisms; and Two-Dose Monkeypox Vaccine Recommendation - Medscape - Jul 18, 2022.