Hepatocellular carcinoma risk declines after direct-acting antiviral treatment but remains high enough to justify screening for at least 7 years after hepatitis C cure, according to a new report.
Among patients with cirrhosis and fibrosis-4 (FIB-4) scores of 3.25 or higher, the incidence of hepatocellular carcinoma appeared to decline progressively each year up to 7 years after a sustained virologic response, although the rate remained above the 1% per year threshold that warrants screening.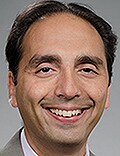 "The majority of patients with hepatitis C have been treated and cured in the United States," George Ioannou, MD, the senior study author and professor of medicine at the University of Washington, told Medscape Medical News. "After hepatitis C eradication, these patients generally do very well from the liver standpoint, but the one thing they have to continue worrying about is development of liver cancer."
Ioannou, who is also director of hepatology at the Veterans Affairs Puget Sound Health Care System in Seattle, noted that patients may be screened "indefinitely," which places a burden on the patients and the healthcare system.
"We are still not sure to what extent the risk of liver cancer declines after hepatitis C eradication as more and more time accrues," he said. "In those who had cirrhosis of the liver prior to hepatitis C cure, we are still not certain if there is a time point after hepatitis C cure when we can tell a patient that their risk of liver cancer is now very low and we no longer need to keep screening for liver cancer."
The study was published online in Gastroenterology.
Risk Calculations
In a previous study, Ioannou and colleagues found that hepatocellular carcinoma risk declined during the first 4 years of follow-up after a sustained virologic response from direct-acting antiviral medications. But the follow-up time wasn't long enough to determine whether the cancer risk continues to decline to levels low enough to forgo screening.
In this study, Ioannou and colleagues extended the follow-up to 7 years. They were curious to see whether the cancer risk declines enough to drop the screening requirement, particularly as related to pretreatment cirrhosis and fibrosis-4 scores.
The research team analyzed electronic health records from the Veterans Affairs Corporate Data Warehouse, a national repository of Veterans Health Administration records developed specifically for research purposes.
The researchers included 29,033 patients in the Veterans Affairs healthcare system who had been infected with hepatitis C virus and were treated with direct-acting antivirals between January 2013 and December 2015. The patients had a sustained virologic response, which is defined as a viral load below the lower limit of detection at least 12 weeks after therapy completion.
The patients were followed for incident hepatocellular carcinoma until December 2021. The researchers then calculated the annual incidence during each year of follow-up after treatment.
About 96.6% of patients were men, and 52.2% were non-Hispanic White persons. The average age was 61 years. The most common conditions were alcohol use disorder (43.7%), substance use disorder (37.7%), and diabetes (28.9%).
Among the 7533 patients with pretreatment cirrhosis, 948 (12.6%) developed hepatocellular carcinoma during a mean follow-up period of 4.9 years. Among patients with FIB-4 scores of 3.25 or higher, the annual incidence decreased from 3.8% in the first year to 1.4% in the seventh year but remained substantial up to 7 years after sustained virologic response. Among patients with both cirrhosis and a high FIB-4 score, the annual rate ranged from 0.7% to 1.3% and didn't change significantly over time.
Among the 21,500 patients without pretreatment cirrhosis, 541 (or 2.5%) developed hepatocellular carcinoma during a mean follow-up period of 5.4 years. The incidence rate was significantly higher for patients with high FIB-4 scores. Among patients without cirrhosis but who had a high FIB-4 score, the annual rate remained stable but substantial (from 0.8% to 1.3%) for up to 7 years.
In a subgroup analysis that examined incidence according to changes in FIB-4 scores before and after treatment, the rate remained high among those with cirrhosis regardless of a score change. Among those without cirrhosis but who had a persistently high FIB-4 score, the incidence was high. In those without cirrhosis whose FIB-4 score dropped, the incidence was lower.
"The study demonstrates a clear decline in the risk of liver cancer over time after hepatitis C cure in the highest-risk group. This is very positive news for patients," Ioannou said. "However, even with that decline in risk up to 7 years after eradication of hepatitis C with direct-acting antivirals, the risk is still high enough to warrant liver cancer screening."
Future Concerns
For a follow-up study, Ioannou and colleagues plan to adjust their analyses for other factors that influence the risk of liver cancer, such as age and nonalcoholic fatty liver disease. Other studies could increase the follow-up time beyond 7 years and assess how changes in diabetes, weight management, and alcohol use might affect liver cancer risk.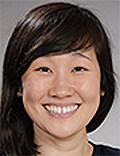 "With the availability of safe and effective direct-acting antiviral treatments, a growing number of patients have been or will be treated and cured of their hepatitis C infection," Nicole Kim, MD, one of the lead authors and a transplant hepatology fellow at the University of Washington, told Medscape Medical News.
"It is therefore important for us to develop a better understanding of how liver cancer risk might change after treatment, so we can improve the care we provide to this patient population," she said.
The results require validation in nonveteran cohorts, the study authors write, as well as follow-up after the COVID-19 pandemic, when screening and diagnostic practices were restricted.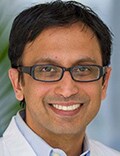 "Several studies have demonstrated that HCC [hepatocellular carcinoma] surveillance is underused in clinical practice, including in patients after [sustained virologic response]," Amit Singal, MD, clinical chief of hepatology and medical director of the liver tumor program at the University of Texas Southwestern Medical Center, told Medscape Medical News.
Singal, who wasn't involved with this study, is evaluating several intervention strategies to increase surveillance utilization. His research group is conducting a multicenter randomized trial using mailed outreach invitations and is also evaluating a biomarker, PLSec-AFP, to identify patients with the highest risks who may warrant more intensive surveillance strategies.
"We have recently validated the performance of this biomarker in a large cohort of patients with cirrhosis, including some with cured hepatitis C virus infection," he said.
The study was funded by an NIH/NCI grant and a VA CSR& under Ioannou. The manuscript writing was supported by the NIH under Kim and co-author Philip Vutien. Singal has disclosed no relevant financial relationships.
Gastroenterology. Published online June 28, 2022. Full text
For more news, follow Medscape on Facebook, Twitter, Instagram, and YouTube.
Credits:
Lead image: Dreamstime
Images 1 & 2: University of Washington
Image 3: UT Southwestern
Medscape Medical News © 2022

Cite this: Liver Cancer Risk Persists After Direct-Acting Antiviral Treatment for HCV - Medscape - Jul 14, 2022.