Steroid-eluting implants inserted during or after sinus surgery may benefit patients with chronic sinusitis with or without nasal polyps, including those who can't tolerate oral steroids, a consensus study reports.
Absorbable steroid-eluting sinus stents are designed to release sustained, targeted corticosteroid and to prevent adhesions and sinus ostia restenosis.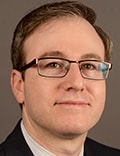 "The use of steroid-eluting implants is associated with pros and cons that must be weighed against the background of cost, patient disease, and alternative therapeutic options," Benjamin S. Bleier, MD, FACS, director of endoscopic skull base surgery at Massachusetts Eye and Ear in Boston and associate professor of otolaryngology – head and neck surgery at Harvard Medical School, told Medscape Medical News. He was not involved in the study.
"Consequently, agreement was reached on a relatively narrow band of usage, including patients who cannot tolerate steroids, those following extended frontal surgery, and those suffering from recurrent stenosis," Bleier added in an email.
As reported in International Forum of Allergy and Rhinology, lead study author Victoria S. Lee, MD, of the Department of Otolaryngology – Head and Neck Surgery of the University of Illinois Chicago, and colleagues used the Delphi consensus method to collect individual anonymous opinions of rhinology experts in the United States and elsewhere about intraoperative and in-office use of absorbable steroid-eluting stents.
The research team developed 12 survey statements and sent them to surgeons who had used Medtronic's SINUVA and PROPEL implants in their practices. The respondents answered whether they strongly agreed, agreed, were neutral, disagreed, or strongly disagreed with statements about various aspects of working with the stents. A cutoff of 80% was considered consensus.
Fourteen surgeons answered the first survey, and 12 answered the second survey. Lee and her team discussed the results of each item in the first round and accepted those that reached consensus. In the second survey, items that almost reached consensus and those in which a change in wording may have affected the results were discussed. All items that reached consensus after the second round were accepted.
The surgeons strongly agreed that the stents have potential benefit after endoscopic sinus surgery for patients with chronic rhinosinusitis without nasal polyps, but they did not agree on whether implants should mainly be used for patients with chronic rhinosinusitis with nasal polyps.

Most experts agreed that implants can be used for patients with diabetes or those who were intolerant of oral steroids, and all agreed that implants could be considered for extended frontal sinus surgeries.

They did not agree on the optimal number of steroid-eluting stents to be placed in each sinonasal cavity or whether the implants should be considered for patients who don't comply with use of postoperative rinses after endoscopic sinus surgery.

Most respondents agreed that in-office implants could be used for patients with recurrent stenosis and that SINUVA is most optimally positioned if a total ethmoidectomy has been performed.

They did not reach consensus on whether SINUVA could be an alternative to biologics for patients with recurrent chronic rhinosinusitis with nasal polyps or whether PROPEL needs to be removed within 21 days of surgery.
The Delphi Consensus Approach Answered Key Questions
Developing the consensus document was important, Bleier noted.
"New technologies come along frequently in the field of sinonasal disease treatment," he said. "In an era of restricted research funding, clinical studies that rigorously test all of the technologies against others in representative patient populations is difficult, if not impossible. As such, in some cases it requires experts to come together to review the available literature and extrapolate recommendations for use based on the best evidence.
"This study highlights that each patient is unique and that decisions regarding care and use of implants must be tailored to the individual in most cases," he added.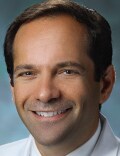 Andrew P. Lane, MD, professor of otolaryngology – head and neck surgery and director of the Johns Hopkins Sinus Center at Johns Hopkins Medicine in Baltimore, explained that although chronic sinusitis is often thought to be an infection that should be treated with antibiotics, it's typically an inflammatory condition primarily treated with corticosteroids.
Lane, who also was not involved in the study, said in an email, "It is well understood that topical steroids are important in the management of chronic sinusitis, and that various spacers placed intraoperatively discourage adhesions and scarring in the immediate postoperative period."
Developing a consensus document in this area was appropriate because "indications for steroid-eluting implants in chronic sinusitis remain controversial, and implant effectiveness is mainly supported by industry-sponsored studies," he said.
"The report points to a particular role for steroid-eluting implants in patients who cannot tolerate oral steroids, including diabetics," added Lane. "However, there was lack of consensus that in-office implants could be used as alternatives to other non-steroid therapies, like biologics."
The main weakness of the study, Lane pointed out, is that the surveys presented few statements to respond to and that consensus was reached only regarding the most obvious and noncontroversial statements.
He said, "The key unresolved question is, What is the role of these devices as opposed to other topical steroid delivery strategies, such as FDA-approved steroid spray delivery systems or off-label methods, like adding steroids to bioabsorbable postsurgical dressings or to nasal saline irrigations?
"It remains uncertain whether steroid-eluting devices improve long-term objective and patient-reported outcomes and how they fit in the treatment algorithm, including newer medical therapies, such as biologics," he added.
The study did not receive funding. Lee, several co-authors, and Bleier reported relationships with pharmaceutical companies, as described in the original article. Lane has not provided information about relevant financial relationships.
Int Forum Allergy Rhinol. Published online June 21, 2022. Full text
For more news, follow Medscape on Facebook, Twitter, Instagram, and YouTube.
Credits:
Lead image: Intersect ENT
Image 1: Massachusetts Eye and Ear
Image 2: Johns Hopkins Medicine
Medscape Medical News © 2022

Cite this: Sinusitis Experts Chart Narrow Path for Steroid-Eluting Implants - Medscape - Jul 13, 2022.