Introducing peanut to children in their first year of life may not affect their likelihood of developing peanut allergy, a population-based study conducted in Australia suggests.
The prevalence of peanut allergy among infants at 12 months did not change, despite a large increase in parents introducing the food early to infants, researchers report.
"In cross-sectional analyses, introduction of a guideline recommending early peanut introduction in Australia was not associated with a statistically significant lower or higher prevalence of peanut allergy across the population," lead study author Victoria X. Soriano, PhD, and her co-authors write in JAMA.
To analyze potential changes in rates of peanut allergy over time, Soriano, of the Centre for Food and Allergy Research of Murdoch Children's Research Institute in Parkville, Victoria, Australia, and her colleagues compared the prevalence of peanut allergy between two cohorts of infants recruited at immunization centers in Melbourne.
They used the same sampling frame and methods in two time periods roughly a decade apart — 5276 infants in the 2007-2011 group and 1933 infants in the 2018-2019 group. The two groups represent before and after samples to assess the impact of the 2016 Australasian Society of Clinical Immunology and Allergy guidelines that advised introducing peanut before 12 months of age to prevent peanut allergy. Earlier guidelines had advised avoiding allergenic foods until age 1-3 years.
Both groups enrolled infants, regardless of immunization status, at their 12-month immunization visit. Ages hovered around 12-13 months, and males and females were equally represented.
All infants underwent a peanut skin-prick test, and those who developed a 1-mm or larger wheal were given open oral food challenges. Parents completed questionnaires covering demographics, food allergy risk factors, peanut introduction, and reactions.
Prevalence estimates were standardized to account for changes in population demographics over time. Between the two testing periods, the percentage of infants in the study of East Asian ancestry, who are known to be at increased risk for peanut allergy, rose from 10.5% to 16.5%.
After standardization for ancestry and other demographics, peanut allergy prevalence among all infants in 2018-2019 decreased somewhat, but not significantly, to 2.6% (95% CI, 1.9-3.4), from 3.1% in 2007-2011 (95% CI, -1.4-0.4).

In 2018-2019, among infants of Australian ancestry, starting peanut younger was significantly linked with lower risk for peanut allergy compared with 2007-2011.

By contrast, among infants of East Asian ancestry, researchers found no significant association between earlier introduction of peanut in 2018-2019 compared with 2007-2011.
Experts Recommend Introducing Infants to Peanut
Parents should carry on introducing their infants to peanut while research in this area continues, several experts not involved in the study advise.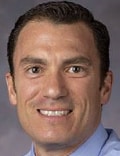 David R. Stukus, MD, director of the Food Allergy Treatment Center at Nationwide Children's Hospital in Columbus, Ohio, wants providers to encourage parents to introduce peanut and other allergenic foods into their infants' diets. "The worldwide adoption of new guidelines to introduce peanut to infants was based on only a few studies, so it is important to continue to monitor whether this approach is making a difference on a population level," he noted in an email.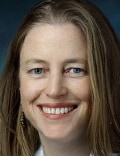 "These results definitely do not undermine the theory that early introduction helps prevent peanut allergy, but it does suggest that early introduction, at least as currently practiced, may not be a magic bullet that eliminates peanut allergy in the overall population," Corinne Keet, MD, PhD, vice-chair of research in pediatrics at UNC (University of North Carolina) Health in Chapel Hill, told Medscape Medical News.
"For example, it may be that early introduction needs to occur even earlier than is currently practiced, or that we need to find other preventive methods for peanut allergy and food allergy," she said in an email.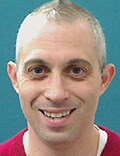 Matthew Greenhawt, MD, director of the Food Challenge and Research Unit at Children's Hospital Colorado in Aurora, pointed out that population-level changes in prevalence take time.
"Australia has the highest rates of food allergy in the world, so it is encouraging that, so soon after a shift in policy, the prevalence is starting to nudge downward," he said in an email. "I am not surprised that the difference is not yet significant. …Rising prevalence does not 'stop on a dime' and reverse."
"This is part of a larger ongoing study, where additional data regarding these trends are anticipated," Greenhawt explained. "This research group has a well-established population-level sampling frame and methodology to examine the development of food allergy, using ingestion challenge and clinician-observed reactions, making their cohort among the most robustly defined in the world."
"These findings should encourage introducing early allergenic solid food, particularly peanut, to children under a year of life, to help start chipping away at the rising prevalence of disease," he added.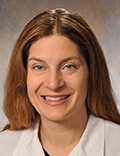 Christina E. Ciaccio, MD, MSc, section chief of pediatric allergy and immunology at University of Chicago Medicine, told Medscape Medical News, "This paper demonstrated that the creation of guidelines was not enough to reduce peanut allergy across the population. We providers need to work with families to encourage early introduction.
"Further research is needed to better understand why early introduction did not reduce the prevalence of peanut allergy in Asian families, and what other populations may not benefit from this strategy," she added in an email.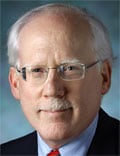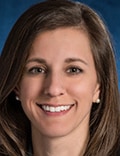 In an accompanying editorial, Jennifer Dantzer, MD, MHS, and Robert A. Wood, MD, of the Division of Allergy, Immunology, and Rheumatology in the Department of Pediatrics at the Johns Hopkins University School of Medicine in Baltimore, write that the results provide important insights.
They recommend further related research and add that, "in the interim, given the potential for benefit and the low risk of harm, the results of this important study should not dissuade clinicians from following current consensus guidance that recommends early peanut introduction for infants."
Soriano, Stukus, Keet, Greenhawt, Ciaccio, and Dantzer report no relevant financial relationships. Several study authors and Wood report financial relationships with the pharmaceutical industry.
JAMA. Published online July 5, 2022. Abstract, Editorial
For more news, follow Medscape on Facebook, Twitter, Instagram, and YouTube
Credits:
Lead image: iStock/Getty Images
Image 1: Nationwide Children's Hospital
Image 2: UNC Health
Image 3: Children's Hospital Colorado
Image 4: University of Chicago
Image 5: Johns Hopkins Medicine
Image 6: Johns Hopkins Medicine
Medscape Medical News © 2022 WebMD, LLC

Send news tips to news@medscape.net.
Cite this: Does Giving Infants Peanut Lower Their Peanut Allergy Risk? - Medscape - Jul 13, 2022.