Three doctors have filed a complaint against social media company Twitter, which suspended their accounts on the grounds that they had posted misleading information about COVID-19 vaccines.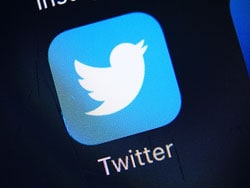 On behalf of the three physicians, their attorneys filed the complaint on June 26 against the social media company for permanently suspending their accounts or for refusing to apply the blue verified mark to the account of a physician who secured a new Twitter handle. The complaint was filed with the Superior Court of California, County of San Francisco.
The three physicians in the suit are internist/immunologist Robert Malone, MD, who is licensed to practice in Maryland, Brian Tyson, MD, of El Centro, California, and Peter McCullough, MD, MPH, a clinical cardiologist in practice at Dallas-based HeartPlace, which offers cardiovascular and related services.
The complaint describes Malone as "the original inventor of mRNA vaccination technology, DNA vaccination, and multiple non-viral DNA and RNA/mRNA platform delivery technologies." According to an August 2021 article in The Atlantic, Malone participated in the scientific process that led to the mRNA technology, although "the achievement of the mRNA vaccines of today is the accomplishment of a lot of collaborative efforts."
Forbes reported in January that Malone made "unfounded claims about COVID-19 vaccines" on the Joe Rogan Experience, an eponymous podcast on Spotify that features its host. Time reported in February that musicians Joni Mitchell and Neil Young boycotted Spotify, and author Brené Brown paused her podcast in response to the episode on Rogan's show.
Last year, Baylor Scott and White Health received a restraining order against McCullough, who allegedly continued to claim an affiliation with the nonprofit health system, despite its cutting ties with the doctor.
Tyson is a candidate for Congress in California's 25th District.
Suit Challenges Twitter's "Strike System"
The complaint, which outlines the academic and professional backgrounds of the three physicians, alleges that Twitter violated its policy for violating COVID-19 misinformation guidelines and community standards. Specifically, the complaint asserts that the social media platform didn't comply with its "five-strike policy as part of its COVID-19 misinformation and community standards."
According to the complaint, Malone (@rwmalonemd) and Tyson (@btysonmd) allege that their accounts were suspended for posting truthful information about COVID-19. McCollough's previous account (@cov19treatments) was suspended, and he was allowed to use a different Twitter handle (@p_mcculloughmd); he has been unable to receive the blue verified badge, despite having more than 475,000 followers.
The complaint describes the value provided by a blue verified badge on Twitter as "indicat[ing] that an account of public interest is authentic...notable and active." Twitter has requirements for securing the blue verified badge; some of the requirements include providing personal identification, a website, and an official email address.
Malone's and Tyson seek to have their accounts reactivated, to recoup the costs of filing a lawsuit (including attorneys' fees), and to receive any other relief, as determined by the court. McCollough seeks to recoup the costs of filing a lawsuit (including attorneys' fees) and to receive any other relief, as determined by the court, in addition to securing the blue verified badge for his @p_mccolloughmd account.
Malone and Tyson's accounts continue to be suspended. McCollough sent tweets using his @p_mcculloughmd account as recently as July 7.
Per Twitter's policy, as posted online, the consequences for violating its COVID-19 misleading information policy "depend on the severity and type of the violation and the accounts history of previous violations." For accounts that continue to violate the policy, Twitter has a strike system to determine any appropriate enforcement actions.
"We believe this system further helps to reduce the spread of potentially harmful and misleading information on Twitter, particularly for high-severity violations of our rules," according to the company's policy.
The policy is outlined as follows:
One strike: no account-level action

Two strikes: a 12-hour account lock

Three strikes: a 12-hour lock

Four strikes: a 7-day account lock

Five or more strikes: permanent suspension of the account
The holder of the Twitter account that has been locked or suspended has the right to submit an appeal to the company.
The complaint issued on behalf of the three physicians includes a letter dated May 12 that demands that Twitter immediately reinstate the accounts of Malone, Tyson, and McCollough, in addition to the accounts of two other physicians. Those two physicians are Vladimir Zelenko, MD, and George Fareed, MD; the complaint states that Fareed and Tyson are in practice together. Twitter did not respond to the May 12 letter, per the complaint.
Copied in the complaint was the Twitter handle of Elon Musk, CEO of Tesla, who in April reached an agreement with Twitter to take over the company but recently announced he would not follow through with the purchase.
Medscape Medical News received no response to a request for comment about the complaint from America's Frontline Doctors, which shared the complaint in a fundraising email.
Aine Cryts is a veteran health IT and healthcare writer.
For more news, follow Medscape on Facebook, Twitter, Instagram, and YouTube.
Credits:
Images: iStock/Getty Images
Medscape Medical News © 2022

Cite this: Three Doctors Accused of Spreading COVID-19 Misinformation Sue Twitter - Medscape - Jul 11, 2022.