Pregnant women with polycystic ovary syndrome (PCOS) appear to be at significantly increased risk of experiencing cardiac complications while hospitalized during and after delivery.
An estimated 5 million women of childbearing age in the United States have PCOS, a hormone disorder linked to infertility. PCOS also is known to contribute to the development of cardiometabolic abnormalities like high cholesterol and high blood pressure, which are associated with acute cardiovascular complications during delivery.
But a study, published online June 16 in the Journal of the American Heart Association, found that even after accounting for pre-eclampsia, age, comorbidities, and race, PCOS was linked to a 76% increased risk for heart failure, a 79% higher risk of a weakened heart, and an 82% increased risk of having blood clots in the hours and days around giving birth in hospital settings, as compared with women without PCOS.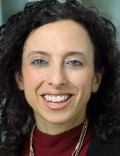 "Perhaps women need a closer follow-up during their pregnancy," said Erin Michos, MD, MHS, associate director of preventive cardiology at Johns Hopkins Medicine, Baltimore, Maryland, and a co-author of the study. "They're counseled about the difficulties of getting pregnant, but what about when they get pregnant?"
Hospitalizations of women with PCOS were also associated with longer stays as compared with women without PCOS (3 vs 2 days) and higher costs ($4901 vs $3616; P < .01).
Over the 17-year analysis period, the number of women with PCOS rose from 569 per 100,000 deliveries to 15,349 per 100,000 deliveries. The researchers attributed the increase in part to greater awareness and diagnosis of the disorder. Michos and her colleagues used the National Inpatient Sample, managed by the Agency for Healthcare Research and Quality, to pull claims data for women who gave birth in hospitals between 2002 and 2019.
Solutions?
Michos said there may be more prevention work from OB/GYNs to both educate patients about their heart risks during the delivery process, and also to refer them to relevant cardiac specialists.
"These women may seek out a gynecologist because of the symptoms, perhaps irregular menses, but along with that should come counseling of the long-term cardiovascular complication," Michos said. "And after a pregnancy there should be a good handoff to a primary care provider, so they get a cardiovascular assessment."
Lifestyle management before, during, and after pregnancy can help prevent the onset of the long-term consequences of cardiac complications during delivery, according to Valerie Baker, MD, director of the division of reproductive endocrinology and infertility at Hopkins Medicine, and her colleagues in a viewpoint published in May in the journal Fertility and Sterility.
"Once women with PCOS are identified by screening to be at higher risk for [cardiovascular disease], the foundational approach should be lifestyle management followed by statin therapy," Baker's group wrote. "These interventions should include dietary management and physical activity, especially for those who are prediabetic."
The current study came on the heels of a June 14 meta-analysis by Michos' group that found that women with PCOS may be twice as likely to have coronary artery calcification, a precursor to atherosclerosis and a sign of early onset of cardiovascular disease, as women without PCOS.
"We shouldn't assume that all women of reproductive age are all low risk," Michos said. "This is the window of time that we can reshape the trajectory early in life."
The study was supported by the Amato Fund for Women's Cardiovascular Health research at Johns Hopkins University, and through grant support from the American Heart Association (940166). Michos reported advisory board participation for AstraZeneca, Amarin, Novartis, Novo Nordisk, Bayer, Boehringer Ingelheim, Esperion, and Pfizer. Study co-author Michael Honigberg, MD, reported consulting fees from CRISPR Therapeutics, unrelated to the present work. The remaining authors have disclosed no relevant financial relationships.
J Am Heart Assoc. 2022;0:e025839. Full text
Lara Salahi is a journalist living in Boston, Massachusetts.
For more news, follow Medscape on Facebook, Twitter, Instagram, and YouTube.
Medscape Medical News © 2022 WebMD, LLC

Send news tips to news@medscape.net.
Cite this: PCOS Ups Risk of Heart Complications During Delivery Period - Medscape - Jul 08, 2022.