The interplay between an individual's work as a physician and problems associated with physical and mental health, substance use, relationships, legal matters, and finances all contribute to risk for suicide among physicians, new research shows.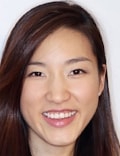 "This has meaningful implications for designing and implementing future suicide prevention interventions for healthcare workers; that is, targeting such overlapping problems can potentially lead to the most impactful and far-reaching outcomes," lead author Kristen Kim, MD, Department of Psychiatry, University of California, San Diego, told Medscape Medical News.
The findings were published online June 29 in the journal Suicide and Life-Threatening Behavior.
Six Overarching Themes
Even before COVID-19, physician burnout and suicide were growing public health concerns — including a recent study showing that 1 in 15 physicians had thoughts of suicide.
"It has been well established that physicians are more likely than nonphysicians to experience job-related problems prior to suicide, but this is the first study to examine the specific characteristics of these problems," Kim said.
To better understand and characterize the job stressors that contribute to physician suicide, the researchers reviewed death investigation narratives of 200 physician suicides from the National Violent Death Reporting System (NVDRS) database between 2003 and 2018.
Using natural language processing and thematic analysis, they identified six overarching themes contributing to physician job stress and suicide: an incapacity to work due to deterioration of physical health, substance use that was jeopardizing employment, the interaction between mental health and work-related issues, relationship conflicts affecting work, legal problems, and increased financial stress.
"We often overlook the physical health of our healthcare workers; but poor health can lead to difficulty performing tasks at work, which then leads to job stress and mental health issues," Kim noted in a news release.
She said that she suspects the results may have been different if the study period included the coronavirus pandemic.
"It is known that the pandemic has heightened occupational stress for healthcare workers and that there have been physicians who died by suicide at least in part due to this stress. However, we are still awaiting more recent NVDRS data to examine whether and how the pandemic affected physician suicide," Kim said.
For now, the investigators are calling for broader structural and cultural changes to address workplace stress and poor physician self-care.
"The unspoken culture of medicine encourages self-sacrifice, deferred needs, and delayed rewards. We always want to put our patients first, but healers cannot optimally heal unless they themselves are first whole," said Kim.
The researchers also stress the importance of cultivating a sense of safety and community among physicians — and suggest that health systems and medical schools provide additional personal finance education and legal support.
Financial Education Needed?
Commenting on the findings for Medscape Medical News, Peter Yellowlees, MD, professor of psychiatry, UC Davis, California, said that this "interesting study shows clearly the importance of physicians being able to seek mental health treatment for what is a mainly predictable range of stressors and stressful situations."
He added that although financial stress is not commonly described or discussed in the literature, it is something many physicians face throughout their careers," as they firstly recover from student debt and later frequently mismanage their finances when they suddenly have larger incomes" as attendings or in private practice.
"More and better financial education for physicians as medical students and residents would ameliorate this stressor," said Yellowlees, who was not involved with the research.
The study had no specific funding. Kim and Yellowlees have reported no relevant financial relationships.
Suicide Life-Threat Behav. Published online June 29, 2022. Abstract
For more Medscape Psychiatry news, join us on Twitter and Facebook
Follow Medscape on Facebook, Twitter, Instagram, and YouTube
Credits:
Lead image: Dreamstime
Image 1: UC San Diego Health Sciences
Medscape Medical News © 2022 WebMD, LLC

Send news tips to news@medscape.net.
Cite this: 'Overlapping' Job Stressors May Flag Risk for Physician Suicide - Medscape - Jul 07, 2022.