People experiencing homelessness were overrepresented among those who died of substance-related acute toxicity in Canada in 2016 and 2017, according to a new report.
Among those who were homeless at the time of their death, at least 1 in 10 were released from a correctional or healthcare institution in the month before their death. In addition, about one quarter of the acute toxicity events leading to their deaths occurred in an outdoor setting.

"Substance-related harms affect people across Canada from all walks of life, but some populations have been affected more than others," Theresa Tam, MBBS, chief public health officer of Canada, and Jennifer Russell, MD, chief medical health officer of health for New Brunswick, told Medscape Medical News in a statement.
Tam and Russell serve as co-chairs of the Special Advisory Committee on the Epidemic of Opioid Overdoses, which produced the report.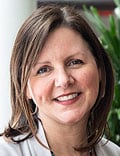 "While people experiencing homelessness represent a small percentage of those who died of an overdose, those who use substances face numerous compounding stigmas tied to their housing status, substance use, and often other factors like ethnicity and mental health status that create barriers to accessing social and health services and supports, therefore putting them at higher risk of substance-related harms," they said.
The Public Health Agency of Canada (PHAC) published the report on June 23.
A Growing Concern
The overdose crisis in Canada is a growing public health concern. A total of 29,052 deaths related to opioid toxicity were recorded between January 2016 and December 2021 alone. Provincial and municipal reports have shown that some groups, including people experiencing homelessness, have been more affected than others.
The current report describes the relationship between homelessness and substance-related acute toxicity deaths, including the characteristics of the people who died, the substances involved, and the circumstances of their deaths.
Researchers used coroner and medical examiner data from a national chart review study on substance-related acute toxicity deaths in 2016 and 2017, as well as data and reports from Statistics Canada, the Canadian Observatory on Homelessness, and Employment and Social Development Canada.
Among the available data for 8798 Canadians who died of acute toxicity in 2016 or 2017, at least 686 (7.8%) were experiencing homelessness at the time of their death. In addition, 732 (8.3%) experienced homelessness within six months of their death, and 86 (1%) experienced homelessness during their lifetime as a direct result of substance use.
For comparison, based on the total estimated Canadian population of 35 million in 2016, between 0.06% and 0.1% of Canadians experienced homelessness on a given day in 2016. About 0.67% of Canadians experienced homelessness that year.
Among people who died of acute toxicity, those who were experiencing homelessness tended to be men, younger, and between ages 20 and 49 years. Overall, nearly 78% of those who died from an overdose and experienced homelessness were men. When compared with the general population of Canada or the general population of Canadians experiencing homelessness in 2016, people who died of acute toxicity while experiencing homelessness were more likely to be men between ages 30 and 59 years.
Most Deaths Were Accidental
People who were experiencing homelessness at the time of their death were more likely to have a history of substance use, though they weren't more likely to have a history of a substance use disorder or alcohol use disorder. About 28.4% of those experiencing homelessness when they died had a mental health condition compared with 43.4% of those who weren't experiencing homelessness.
About half of people experiencing homelessness had a history of at least one potentially traumatic event, which is about 10% higher than in people who weren't identified as experiencing homelessness. About 1 in 20 people who died of acute toxicity had a traumatic event in the 2 weeks prior to their death in both housing situations.
Among people who died of acute toxicity, 81.5% of those experiencing homelessness had an opioid identified as a cause of death, and 66.9% had a stimulant listed as a cause of death. In comparison, about 66.1% of those not experiencing homelessness had an opioid listed, and 41.7% had a stimulant listed. The proportions of people who had alcohol, antidepressants, antipsychotics, or benzodiazepines identified as a cause of death were similar for both housing situations.
Most acute toxicity deaths were accidental. About 95.3% were accidental among people who were experiencing homelessness, and 2.8% were identified as suicide. In comparison, 77.4% of those not experiencing homelessness had accidental deaths, and 18.4% were listed as suicide.
"We must continue to build broad understanding that addiction is not a choice, but a treatable medical condition that requires a broad range of care and treatment options," a spokesperson for PHAC told Medscape. "Reducing the stigma associated with substance use, providing people with services and supports that best meet their needs, and reducing harm are more important now than ever."
"Changing Our Policies"
"Access to stable and affordable housing is one of the strongest indicators for improved health and well-being — without housing, we cannot focus on supporting people into any other types of supports because they cannot be sustained when people are in a constant state of crisis," Katrina Milaney, PhD, an associate professor of community health sciences at the University of Calgary, Alberta, told Medscape Medical News.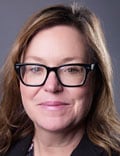 Milaney, who wasn't involved with this study, has found a significant association between housing instability and hospitalization for people who use opioids. In follow-up studies with people experiencing chronic homelessness in Calgary, she and colleagues have also found high rates of childhood trauma, exclusion, stigma, and discrimination, which can lead to poor engagement with healthcare services.
"We need to focus our interventions on changing our policies and the systems they work within, instead of our consistent preoccupation with fixing people and their problems," she said. "People in homelessness have a lifetime of trauma — substance use is both a coping mechanism for unresolved trauma and a symptom of homelessness."
To break the cycle, the healthcare system should better incorporate treatment programs and harm reduction services, she said, including supervised consumption services that provide a safe place for people who have been traditionally excluded from mainstream health services.
"Supervised consumption services can be a way in to other services like housing and mental health supports, as well as support for addictions," she said. "My fear with reports like this is that they fuel the stigma we have with homelessness and substance use without the very complex context that people live within and without any discussion of the role that our current approaches play in continually excluding people from the care they need and have a right to."
No funding information was disclosed. Milaney reported no relevant disclosures.
PHAC. Published online June 23, 2022. Full text
Follow Medscape on Facebook, Twitter, Instagram, and YouTube
Credits:
Lead image: Toniguetta/Dreamstime
Image 1: University of Calgary Cumming School of Medicine Health Canada
Image 2: Public Health Agency of Canada
Image 3: University of Calgary
Medscape Medical News © 2022 WebMD, LLC

Send news tips to news@medscape.net.
Cite this: Homelessness Overrepresented in Canadian Overdose Deaths - Medscape - Jul 07, 2022.