Young children with allergies may be more likely to develop attention-deficit/ hyperactivity disorder (ADHD) and autism spectrum disorder (ASD) by the time they're 18, according to a large retrospective study.
"Our study provides strong evidence for the association between allergic disorders in early childhood and the development of ADHD," Shay Nemet, MD, of the Kaplan Medical Center in Rehovot, Israel, and colleagues write in Pediatric Allergy and Immunology. "The risk of those children to develop ASD was less significant."
The researchers analyzed data from 117,022 consecutive children diagnosed with at least one allergic disorder — asthma, conjunctivitis, rhinitis, drug, food, or skin allergy — and 116,968 children without allergies in the Clalit Health Services pediatric database. The children had been treated from 2000 to 2018; the mean follow-up period was 11 years.
The children who were diagnosed with one or more allergies (mean age, 4.5 years) were significantly more likely to develop ADHD (odds ratio [OR], 2.45; 95% CI, 2.39 – 2.51), ASD (OR, 1.17; 95% CI, 1.08 – 1.27), or both ADHD and ASD (OR, 1.56; 95% CI, 1.35 – 1.79) than were the control children who did not have allergies.
Children diagnosed with rhinitis (OR, 3.96; 95% CI, 3.80 – 4.12) and conjunctivitis (OR, 3.63; 95% CI, 3.53 – 3.74) were the most likely to develop ADHD.
Allergy Correlation With ADHD and ASD
Cy B. Nadler, PhD, a clinical psychologist and the director of Autism Services at Children's Mercy Kansas City, in Missouri, told Medscape Medical News that children and adults with neurodevelopmental differences are also more likely to have other health problems.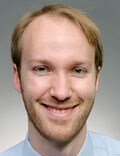 "Clinicians practicing in subspecialties such as allergy and immunology may have opportunities to help psychologists identify developmental and behavioral concerns early in childhood," he added.
"Studies like this can't be accomplished without large healthcare databases, but this approach has drawbacks, too," Nadler said in an email. "Without more information about these patients' co-occurring medical and behavioral conditions, we are almost certainly missing important contributors to the observed associations."
Nadler, who was not involved in the study, noted that in the multivariable analysis that controlled for age at study entry, gender, and number of annual visits, the link between allergy and ASD diagnosis was not significant.
"It is important to remember not to interpret these study results as causal," he added.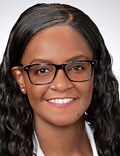 Desha M. Jordan, MD, FAAP, an assistant professor of pediatrics at UPMC Children's Hospital of Pittsburgh, Pennsylvania, called the study "an interesting new area that has been speculated about for some time" and "one of the first I have seen with statistically significant correlations found between ADHD, ASD, and allergic conditions."
More Questions for Future Studies
Healthcare providers need to understand the potential sequelae of allergic conditions so that they can manage their patients appropriately, she advised.
Although symptoms and diagnoses were confirmed for all patients, the study's retrospective design and the possibility of recall bias were limitations, said Jordan in an email. She also was not involved in the study.
"For example, the family of a child diagnosed with ADHD or ASD may have been more mindful of anything out of the norm in that child's past, while the family of a child without these conditions may not have recalled allergic symptoms as important," she explained.
Another question that arises is whether some patients were treated and managed well while others were not and whether this disparity in care affected the development or severity of ADHD or ASD, she added.
"Is a patient with a well-controlled allergic condition less likely to develop ADHD or ASD than a patient with an uncontrolled allergic condition? Does a well-controlled patient ever return to the same probability of getting ADHD or ASD as a nonallergic patient?
"While this study expands our understanding of these conditions and their interrelationships, it also brings up many additional questions and opens a new segment of research," Jordan said. "More studies in this area are necessary to confirm the findings of this paper."
The study was partially funded by the Israel Ambulatory Pediatric Association. The authors, Nadler, and Jordan report no relevant financial relationships.
Pediatr Allergy Immunol. Published online June 17, 2022. Full text
For more news, follow Medscape on Facebook, Twitter, Instagram, and YouTube.
Credits:
Lead image:
Image 1: Children's Mercy Kansas City
Image 2: UPMC
Medscape Medical News © 2022

Cite this: Early Childhood Allergies Linked With ADHD and ASD - Medscape - Jul 07, 2022.