Clinician burnout has reached crisis levels, and healthcare organizations are scrambling to raise morale. Are resilience workshops the answer? Or maybe a chair massage? Some facilities have even rented "smoothie bikes" that allow clinicians to blend healthy beverages while stealing a few minutes of exercise.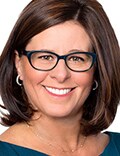 While these approaches are well intended, they don't go far enough. A 2021 survey of 13,000 physicians found that an alarming 47% were experiencing burnout symptoms — a 5% increase over the previous year. When asked why they're so overwhelmed, the clinicians' top complaints were bureaucratic demands, lack of respect from administrators, colleagues, and staff, and long hours.

Looking at this list, I think it's important to note that these factors are systemic in nature. They're not going to be cured by yoga classes or peer counseling. But all are within our sphere of influence as healthcare leaders — which means we can work to fix them.
As healthcare leaders, each of us is responsible to the clinicians who represent the face of our organizations and our closest connections to our patients. We must refocus our industry on what really matters — the well-being of those who care for others. This means taking a clear-eyed look at our business decisions and their impact on clinicians.
What We're Up Against
Before we dive into solutions, let's acknowledge that these are tough times for our industry. Expenses have skyrocketed as labor shortages and supply chain issues have deepened. The Omicron surge of 2022 increased spending, cutting razor-thin hospital margins even closer. Health systems — like their clinicians — are operating in survival mode. It's hard to focus on workforce well-being when we're struggling to keep the lights on.
The very structure of our jobs is stressful enough. When hospital systems and providers are bought up by private equity firms, insurance companies, and others, physicians and staff now often wonder who they work for and how their success is measured. For clinicians, the potential disconnect this can represent is a stressor at best and moral injury at worst.
To illustrate: Clinicians at one private equity–backed emergency physician group were urged to perform medical screening exams on newly arrived patients in the waiting room. This triaging hid the fact that the department was sorely understaffed, and patients were waiting hours to be seen and eloping at high rates.
I think it's safe to say that this is not why most clinicians got into medicine. Treating patients as widgets goes against our oath to do no harm. No wonder clinicians are hurting.
Lifting the Burden
Corporate medicine, administrative burden, and cultural deficits won't disappear overnight, and our clinicians need immediate relief. So how do we work within our current environment to solve this?
From my perspective, it anchors from accepting a universal truth — what's best for patients is always best for hospitals, health systems, clinicians, and ultimately shareholders. We've seen this truth play out over decades of practice. In fact, we've seen it work for every kind of hospital and patient population. And it benefits clinicians across all levels and specialties, from emergency room physicians to neurologists and hospitalists.
Making continuous investment in patient-centric care delivery requires courageous leadership. As administrators, medical directors, and business executives, we must communicate the immediacy of our workforce crisis, the high stakes of inaction, and the benefits of a patient-centered approach.
One profitable way to put patients first is to improve the efficiency of care. We need to invest in technologies that force-multiply our clinicians while delighting our patients. What does that mean in practice? Here's one example: Post-acute care navigation teams can help ensure that patients have the tools and resources to support their recovery from the emergency room, urgent care, and other acute care settings. These navigators carefully execute a care plan by reviewing a patient's history and the barriers they face to achieving optimal outcomes. The result is a tailored approach that meets both the needs of the patient and the goals of the care team — things like scheduling appointments, confirming transportation, and providing guidance and resources that address the unique social determinants of health.
Other examples to decrease demand while increasing capacity include implementing provider-only discharges, nixing unnecessary orders, and keeping lower-acuity patients vertical. We've seen these adjustments to care delivery ultimately result in greater patient satisfaction as well as increased morale and resilience among providers.
Refocusing our industry on workforce well-being won't be easy. However, our clinical teams suffer under the current system and need our advocacy. Now is the time for physician leadership to restore sensibility to our collective mission of delivering quality patient care that improves lives. Let's raise our collective voices to call for a kinder, more ethical industry that always puts the welfare of patients and providers first and foremost.
Denise Brown, MD, is chief strategy and growth officer for Vituity.
Follow Medscape on Facebook, Twitter, Instagram, and YouTube
Credits:
Lead image: Dreamstime
Image 1: Vituity
Medscape © 2022 WebMD, LLC

Any views expressed above are the author's own and do not necessarily reflect the views of WebMD or Medscape.
Cite this: How the Business of Healthcare Drives Physician Burnout and What We Can Do About It - Medscape - Jul 08, 2022.