Specific genetic mutations may predict survival in patients with Parkinson's disease (PD), new research suggests.
Results from a retrospective study showed that compared with patients who had no mutation, those with an SNCA or GBA mutation had a significantly shorter survival time, whereas patients with an LRRK2 or PRKN mutation had a longer survival time.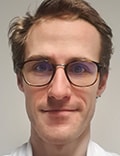 Information on genetic mutations is useful for genetic counseling and prognosis in patients with PD, the study's co-investigator Aymeric Lanore, MD, Paris Brain Institute, ICM, Inserm, CNRS, Sorbonne Université, Paris, France, told Medscape Medical News.
Genetic information may also be helpful in clinical trials, he added.
"These are important new insights which could help the development of new drugs targeting these genetic variants to slow down or stop the disease," Lanore said.
The findings were presented at the Congress of the European Academy of Neurology (EAN) 2022.
Genetic Makeup
PD is a neurodegenerative disease affected by both environmental and genetic factors. About 5% of patients with the disorder have a known genetic variant, but most cases occur sporadically and with no family history.
The most common mutations causing PD are in the SNCA, LRRK2, and PRKN genes, and variants in GBA are considered risk factors, said Lanore.
"When you have a mutation in one of the other genes, you for sure will get Parkinson's disease. The GBA mutation increases the risk for developing pathology but it's not 100% certain you will get PD," he added.
Patients with PD have a higher mortality compared with the general population. Related factors include older age at onset of the disease, cognitive impairment, and male gender.
Lanore noted few studies have examined survival based on genetic makeup.
The new analysis included 2037 patients with PD born in France and enrolled between 1990 and 2021. Researchers obtained mortality information until September 2021 from the French national death database.
Genotyping showed that of the total study population, 173 participants had a GBA mutation, 51 had an LRRK2 mutation, 100 had a PRKN mutation, and 20 had an SNCA mutation.
The mean age of the total study sample was 50 years. The lowest mean age at PD onset was for patients carrying a PRKN mutation (31.5 years). The mean age of onset for the other groups was 50 for those with a GBA mutation, 51 with an LRRK2 mutation, and 43.4 with an SNCA mutation.
The time between PD onset and first visit was 8.8 years.
During the mean follow-up of 11.8 years, 889 patients died — for a mortality rate of 37 per 1000 person-years. The mortality rate was higher for older and male participants.
Survival Data
Regarding survival according to genetic status, results showed patients with the SNCA mutation had a significantly higher risk for dying than patients without a mutation (hazard ratio [HR], 9.88; 95% CI, 4.8 - 20.4; P < .001) — after adjusting for gender, age at baseline, and delay between PD onset and baseline visit.
Patients with a GBA mutation also had a significantly higher risk for death (HR, 1.33; 95% CI, 1.00 - 1.78; P = .048).
However, compared with patients who did not have mutations, there was less risk for those carrying an LRR2 (HR, 0.49; P = .023) or PRKN mutation (HR, 0.41; P = .001).
As severity of the GBA mutation affects pathology, researchers also investigated survival according to severity. They found a trend toward shorter survival for those with the most severe GBA mutation.
The investigators also assessed mortality rate compared with the French general population. Mortality ratios were standardized by sex, 5-year age group, and calendar year.
Results showed mortality rates were significantly higher in all PD cases compared with the French population (standardized mortality rate [SMR], 2.6; 95% CI, 2.4 - 2.8; P < .0001).
The mortality rate was even higher for patients carrying an SNCA mutation (SMR, 16.5; 95% CI, 7.9 - 25.1; P = .0004) or GBA mutation (SMR, 3.4; 95% CI, 2.7 - 4.2; P < .0001).
There were no significant differences in mortality rate for LRRK2 and patients with Parkinson's vs the French general population.
Determining genetic status of patients with PD is becoming increasingly pertinent, said Lanore. "There are more and more clinical trials of interventions that target those mutations, particularly for LRRK2 and GBA mutations," he added.
However, the current findings may not be applicable to populations outside France, he noted. In addition, the cohort was enriched with familial forms and those with early onset PD. Another possible limitation was the relatively long delay between onset of disease and baseline visit, which could have biased the results (although researchers did adjust for the delay).
An estimated 1.2 million people are living with Parkinson's disease in Europe, and this is forecast to double by 2030.
Confirms Clinical Experience
Commenting for Medscape Medical News, Matej Skorvanek, MD, PhD, associate professor and head of the Centre for Rare Movement Disorders, Department of Neurology, Pavol Jozef Šafárik University, Košice, Slovakia, said the study showed "very interesting results on mortality in genetic forms" of PD.
However, the findings are generally what would be expected, added Skorvanek, who co-chaired the session where the study was presented.
"They confirm the clinical experience — that subjects with SNCA- and GBA-related PD tend to have a more 'malignant' phenotype of Parkinson's disease compared to sporadic Parkinson's disease or subjects with LRRK2- or Parkin-related disease," he said.
The study also "nicely highlighted" that the more deleterious genetic variants in GBA tend to have shorter survival, which aligns with previous research on the GBA-PD phenotypes, said Skorvanek.
An improved understanding of the natural progression and survival of patients with various genetic forms of PD "is of a high importance" for future research, he added.
Lanore and Skorvanek reported no relevant financial relationships.
Congress of the European Academy of Neurology (EAN) 2022. Abstract A-22-05373. Presented June 26, 2022.
For more Medscape Neurology news, join us on Facebook and Twitter
Credit:
Lead image: Lucadp | Dreamstime.com
Medscape Medical News © 2022 WebMD, LLC

Send news tips to news@medscape.net.
Cite this: Specific Genetic Mutations Predict Parkinson's Disease Survival - Medscape - Jun 30, 2022.