Hydroxychloroquine should be initiated with caution in older patients with rheumatoid arthritis (RA) who also have heart failure or are at risk for it, say the authors of a study suggesting that the drug could increase their risk for major adverse cardiovascular events (MACE) compared with methotrexate.
A cohort study published online June 27 in the Journal of the American College of Cardiology looked at outcomes in 54,462 patients with RA aged 65 years or older and not previously treated with disease-modifying antirheumatic drugs. Half were initiated on methotrexate and half on hydroxychloroquine, making 27,231 propensity-matched pairs.
Across the entire cohort, hydroxychloroquine was not associated with a higher risk for sudden cardiac arrest, ventricular arrythmia, or MACE compared with methotrexate. When broken down into individual cardiovascular events, the data suggested a statistically significant 17% increase in the risk for cardiovascular mortality and 10% increase in all-cause mortality with hydroxychloroquine, although there were no differences in the risks for myocardial infarction or stroke.
However, a subgroup analysis revealed a significant 30% increase in the risk for MACE among patients starting hydroxychloroquine who also had a history of heart failure compared with patients taking methotrexate. The researchers found no difference between the two drugs in patients without a history of heart failure. The study also suggested an overall 41% increase in the risk for hospitalization with heart failure with hydroxychloroquine, regardless of heart failure history.
Hydroxychloroquine was also associated with a 34% increase in the risk for cardiovascular mortality, a 22% increase in the risk for all-cause mortality, and a 74% increase in the risk for myocardial infarction.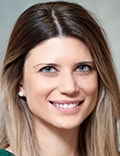 The lead author of the study, Elvira D'Andrea, MD, PhD, of Brigham and Women's Hospital and Harvard Medical School in Boston, said that hydroxychloroquine is used as a first-line treatment for RA, but there was limited evidence on its cardiovascular risks. The pandemic in particular shined a spotlight on these concerns and prompted the researchers to extend their original pre-pandemic study to encompass additional cardiovascular outcomes.
"The emerging concerns on its cardiovascular safety in early 2020 has led the rheumatological community, and patients regularly taking hydroxychloroquine for rheumatoid arthritis, to confusion," D'Andrea told Medscape Medical News.
She advised that clinicians be cautious when initiating hydroxychloroquine in older patients with existing heart failure or who have risk factors for it. "Although heart failure is a known concern for hydroxychloroquine use, these findings helped to clarify the relationship between the use of hydroxychloroquine or methotrexate and heart failure," she said. "Clinicians should pay careful attention to clinical manifestations of cardiomyopathy or heart failure in older patients with rheumatoid arthritis treated with hydroxychloroquine."
Hydroxychloroquine is associated with cardiotoxicity, particularly cardiomyopathy, which may help precipitate MACE or heart failure exacerbations in patients who already have deterioration of their cardiac tissue, the authors suggested.
Short Follow-up Period Leaves Risk Attribution Under Question
In an accompanying editorial, Elizabeth Blair Solow, MD, and Bonnie L. Bermas, MD, of the University of Texas Southwestern Medical Center in Dallas, commented that the lack of an increased risk for arrhythmic events or MACE in the overall cohort taking hydroxychloroquine was reassuring. They also suggested the subgroup analysis findings among patients with preexisting heart failure were still "exploratory and hypothesis-generating" and should be interpreted with caution.
They noted that the follow-up time of the study was relatively short — a median of 209 days — given that hydroxychloroquine does not reach a steady-state level for 6 months.
"Evidence to date suggests cardiomyopathy from HCQ [hydroxychloroquine] takes years to develop, many months beyond the exposures described here, bringing into question as to whether HCQ itself increased HF hospitalizations," the editorial's authors wrote.
The editorial also raised the question of whether the association observed in the study was related to a possible cardioprotective effect of methotrexate, given that previous studies have suggested this effect in older patients with RA.
The study authors did an exploratory analysis comparing hydroxychloroquine with sulfasalazine, which appeared to support their main findings of a possible cardiovascular effect of hydroxychloroquine. However, they qualified this by pointing out that the analysis involved small numbers of patients.
Senior investigator Seoyoung C. Kim, MD, ScD, of Brigham and Women's Hospital and Harvard Medical School in Boston, also noted that the study only looked at outcomes in patients aged 65 years and older.
"It would be clinically important to further examine the cardiovascular safety of hydroxychloroquine vs methotrexate in a younger population with rheumatic conditions," she said.
The study was supported by the National Institutes of Health and Brigham and Women's Hospital, Harvard Medical School. Four authors declared unrelated research grants from the pharmaceutical sector, with one also declaring stock options and consulting work with the pharmaceutical sector. No other conflicts of interest were declared.
J Am Coll Cardiol. Published online June 27, 2022. Abstract
For more news, follow Medscape on Facebook, Twitter, Instagram, and YouTube
Credits:
Lead image: iStock/Getty Images
Image 1: Elvira D'Andrea, MD, PhD
Medscape Medical News © 2022 WebMD, LLC

Send news tips to news@medscape.net.
Cite this: Hydroxychloroquine Risk Found in Some Older Patients With RA - Medscape - Jun 28, 2022.