The more years a person drinks alcohol, the kind of alcohol consumed, and the amount consumed can help to predict gout tophi, researchers say in a newly published paper in Arthritis Care and Research.
The study, led by Lin Han, PhD, of the gout laboratory, Shandong provincial clinical research center for immune diseases and gout, Affiliated Hospital of Qingdao (China) University, helps clarify the already-established relationship between alcohol consumption and gout tophi.
Additionally, the effects of drinking alcohol on ultrasound (US)-detected tophi and subcutaneous tophi (subtophi) were evaluated separately for the first time in this work, the authors say.
Tophi may be underdiagnosed because they are hard to find with only a physical exam. US can help with early detection, especially with small clusters of crystals or those found deep in the tissues, and offers good diagnostic accuracy with high specificity.
"Unlike subtophi, which represent long-term subcutaneous MSU [monosodium urate] deposition over many years, US-detected tophi represent the early stage of tophi in both intra- and extra-articular settings," the authors write.
This cross-sectional study in China included 554 patients with gout who had joint ultrasound and physical exams through the Affiliated Hospital of Qingdao University. Physicians gathered medical histories using the Biobank Information Management System.
Physicians also tracked alcohol consumption patterns through the biobank information, which included answers to a detailed drinking questionnaire.
Patients were classified as either nondrinkers (no history of drinking; n = 141), former drinkers (n = 60), or current regular drinkers (n = 353). Current regular drinkers were asked further questions about their drinking patterns, including how long they have been drinking, type of alcohol they drink, and how much and how often they drink. In China, the average drink is considered to contain 10 g of alcohol, according to the World Health Organization.
Results From US and Clinically Detected Tophi
Compared with nondrinkers, excessive drinkers (more than 70 g/week); long-term drinkers (at least 10 years), and spirits drinkers had a greater proportion, size, and number of US-detected tophi and subtophi (all P < .05).
After adjusting for confounders, the researchers found that excessive drinking was significantly associated with having US-detected tophi (odds ratio, 1.79) and subtophi (OR, 2.00). Similar associations were found for consumption of alcohol for at least 10 years (OR, 1.96 for US-detected tophi; OR, 2.17 for sub-tophi) and drinking spirits (OR, 1.81 for US-detected tophi; OR, 2.10 for subtophi). All comparisons were P < .05.
Among patients who already have US-detected tophi or subtophi, moderate drinking (70 g/week or less) was linked with larger or multiple tophi (all P < .05).
Angelo Gaffo, MD, section chief of rheumatology at the Birmingham VA Medical Center and associate professor of medicine in the division of rheumatology at the University of Alabama at Birmingham, said in an interview that the results are likely generalizable.
"I wouldn't expect them to be specific to the Chinese population," he said.
Most of the 554 patients were male (97.8%) and had no family history of gout (79.8%). The median duration of gout was 4 years, and the average age was 45.1 years.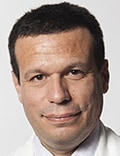 Gaffo noted the population age was fairly young and the average duration of gout in these patients was fairly short. He also noted most had small tophi that were detected only by ultrasound and small numbers of tophi overall. "I would like to see how these results will replicate in a population that has had gout for, say, 10 years on average," he said.
Gaffo says he explores alcohol history with his patients with gout. If they are frequent drinkers, he encourages them to cut back.
"At the very least," he said, "you have to restrict your intake to no more than 1-2 servings per week," he said. "For some patients, even minimal amounts of alcohol intake can be associated with the development of flares."
Still, research like this, he says, can help physicians point to evidence in their advice to patients about alcohol use.
He noted that the authors found the association between different types of alcohol and tophi was independent of serum urate level.
"That surprised me," Gaffo said. "That's a very unique finding."
This work was supported by grants from the National Natural Science Foundation of China, the Natural Science Foundation of Shandong Province, Qingdao applied basic research project, National College Students' Innovation and Entrepreneurship Training Program, and Shandong Provincial Science Foundation for Outstanding Youth Scholars.
The authors of the study and Gaffo report no relevant financial relationships.
This article originally appeared on MDedge.com, part of the Medscape Professional Network.
Credits:
Lead image: iStock/Getty Images
Image 1: Dr Angelo Gaffo
Medscape Medical News © 2022 WebMD, LLC

Cite this: Alcohol Consumption Habits Can PredictGout Tophi - Medscape - Jun 27, 2022.