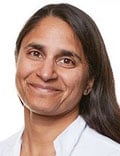 Already high levels of physician burnout climbed even higher during the COVID-19 pandemic as academic medical faculty faced increased demands on their time, both at work and at home, according to a new report.
The rate of burnout reached nearly 76%, and rates were higher among women and faculty early in their careers.
"When physicians experience burnout, they are not able to deliver the best care for patients and start to disengage from the healthcare community, which may lead academic physicians to leave the academy or community physicians to reduce hours or retire early," Sonia Anand, MD, PhD, the senior study author and a professor of medicine and epidemiology at McMaster University in Hamilton, Ontario, Canada, told Medscape Medical News.
"The high proportion of faculty reporting burnout was striking," she said. "The impact of the pandemic on work and home-life balance...provided data to [support] our hunch [about] the impact of the pandemic on academic medical faculty."
The study was published June 4 in the Canadian Journal of General Internal Medicine.
Career Fulfillment Declined
Anand and colleagues invited all academic physicians and nonphysician faculty members in McMaster University's Department of Medicine to participate in the department's anonymous Equity and Diversity Survey between January 22 and February 21, 2021.
The survey asked questions about clinical practice, work demands, and home life throughout the pandemic. The responses were captured on a one-to-five Likert scale and compared with the results of the department's 2019 survey, which showed 49.7% of faculty reported feeling burnt out more often than a few times a year.
In 2021, burnout was reported as being somewhat or substantially higher among 75.8% of respondents, with a split between women at 82.5% and men at 70.4%. Women, early career faculty, clinician-educators, and faculty members between ages 30 and 50 years reported significantly higher rates of burnout. Women of color reported the highest rate compared with all other groups at 87.9%.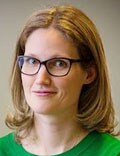 About 68% of faculty reported more hours of work per day, including 80.4% of women and 58% of men. In addition, about 54.5% of women and 31.1% of men reported more hours spent on caring for dependents.
Both women and men reported that career fulfillment and research productivity were overall lower. About 51.2% of respondents said their careers were less fulfilling than before the pandemic, and 52.3% said their research productivity had dropped.
About 82% of physicians were "very concerned" or "somewhat concerned" about the personal risk of acquiring an infectious disease and passing it on to a family member.
"As a young early career faculty with three young children, the results were not surprising," lead study author Stephanie Garner, MD, an assistant professor of medicine at McMaster University, told Medscape Medical News.
"Juggling teaching, research, and clinical care while trying to achieve the elusive work–life balance was difficult prior to the pandemic," she said. "Working during the volatile and uncertain world while trying to navigate patients through a system that wasn't predictable, reliable, or accessible, was hard. Adding in the challenges of school closures, lack of childcare, isolation, and fear of bringing COVID-19 home to our families just added to the pressures."
What's the Solution?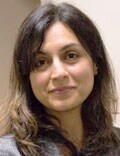 Before the COVID-19 pandemic, reported physician burnout was endemic across North America, with rates as high as 51%, the study authors write. Once the pandemic began to affect hospitals, universities, and everyday lives, those rates skyrocketed.
Similar rates have been observed across Canada. A study published in BMJ Open in May 2021 showed that 68% of internal medicine doctors in Vancouver reported burnout during the pandemic. Women and ethnic minority physicians were more likely to report burnout and that they considered quitting the profession.
"The study from McMaster is really consistent with what we have seen and sheds important light on the higher risk of burnout or emotional exhaustion among women, and particularly troubling, early career faculty," Nadia Khan, MD, lead author of the Vancouver survey and head of general internal medicine at the University of British Columbia, told Medscape Medical News.
"The challenge is that we do not know how to reverse burnout or significantly reduce burnout," Khan said. "Strategies that work on improving resilience or coping or relaxation among healthcare workers are only part of the solution but are not enough alone to make a significant impact."
Anand and colleagues plan to present their data at McMaster University in the hope that senior leadership will consider programs to help the faculty most affected by burnout. They have suggested strategies that encourage faculty to find ways to detach from stress, prioritize and normalize conversations about mental health, and minimize isolation. They also highlighted systemic changes to decrease the burden of administrative work, ensure that digital health tools serve the needs of physicians, and address the gender pay gap.
During in-depth interviews and focus groups with physicians in Vancouver, Khan and colleagues also asked about the sources of burnout and strategies that might help.
"They consistently felt that systemic changes were important to help reduce burnout," Khan said. "We are now planning to develop strategies to reduce burnout using a systems approach. These approaches may help other people in other fields in healthcare and other areas to help address burnout."
No funding was received for the development, distribution, or analysis of the survey. The survey was supported by the associate chair of equity and diversity in McMaster University's Department of Medicine. Anand is supported by the Canada Research Chair in Ethnic Diversity and Cardiovascular Disease and the Heart and Stroke Michael G. DeGroote Chair in Population Health Research. Garner and Khan reported no relevant disclosures.
CJGIM. Published online June 4, 2022. Full text
Follow Medscape on Facebook, Twitter, Instagram, and YouTube.
Credits:
Lead image: Dreamstime
Garner, MD: McMaster University
Nadia Khan, MD: University of British Columbia
Sonia Anand, MD, PhD: McMaster University
Medscape Medical News © 2022 WebMD, LLC

Send comments and news tips to news@medscape.net.
Cite this: Pandemic Increased Burnout Among Academic Medical Faculty - Medscape - Jun 24, 2022.