Bacteria that cause typhoid fever are becoming increasingly resistant to common antibiotics worldwide, a new analysis indicates.
Resistant strains of Salmonella enterica serovar Typhi (S Typhi) — almost all originating in South Asia — have spread across borders nearly 200 times since 1990.
Until now, analysis has been limited by small samples. This genome analysis is the largest to date and included 3489 newly sequenced isolates (collected between 2014 and 2019) from prospective surveillance studies in four of the countries with the highest typhoid burden: Bangladesh, Nepal, Pakistan, and India.
Findings of the study, led by Kesia Esther da Silva, PhD, with the Division of Infectious Diseases and Geographic Medicine at Stanford University in California, were published online June 21 in The Lancet Microbe.
Global Deaths: 100,000 Annually
Typhoid fever remains a global public health threat, causing 11 million infections and more than 100,000 deaths each year. Most cases (70%) are in South Asia, but typhoid also has significant presence in sub-Saharan Africa, Southeast Asia, and Oceania.
The findings are further evidence of the need for a global response, the authors write.
Jason Andrews, MD, a coauthor and associate professor in the Division of Infectious Diseases and Geographic Medicine at Stanford University, told Medscape Medical News that the research helps pinpoint where the highest burden is and where the biggest need is for the two highly effective typhoid vaccines.
"We're seeing higher levels of resistance than we've ever seen before against our latest and greatest antibiotics," he said.
He said so far, strategies for tackling typhoid have involved country-level decisions and local funding and that needs to be shifted to a global priority. "Given contemporary travel migration patterns, what we see is that when antimicrobial resistance develops in one country, it quickly spreads to other countries."
Andrews says the US sees about 300 to 500 typhoid cases a year. "About 80% of those cases involve people traveling from South Asia," he said.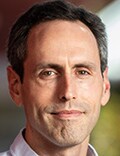 Infections also come from people from the US visiting high-burden countries, especially to see family. Often they don't perceive the risk and skip vaccination, he said. US clinicians can help with educating patients traveling to typhoid-endemic regions on pre-travel vaccination, he added.
Physician awareness is also important when patients have recently returned from such regions. Data from this study show a need to carefully consider which antibiotics will be effective with the growing resistance.
Only One Oral Option Left in Pakistan
"We are running low on treatment options for typhoid," Andrews said. The resistance pattern in Pakistan, for example, has left only one oral option, azithromycin, and resistance is building to that.
Without that option, "we'll have to hospitalize patients and give intravenous antibiotics," he said. "That's concerning."
Moreover, some resistant strains from Pakistan have been turning up in the US.
"There are actually some cases that have not been tracked at all to travelers going to Pakistan and are thought to be from local transmission in the United States," he said.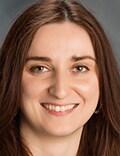 Valida Bajrovic, MD, assistant professor of medicine in infectious diseases at the Icahn School of Medicine at Mount Sinai in New York City, told Medscape Medical News that in addition to vaccinating travelers before they head to typhoid-endemic areas, physicians should educate patients on avoiding fecal transmission of typhoid with vigilant hand washing, drinking bottled water, and avoiding foods that may have been prepared in unsanitary conditions.
Bajrovic, who directs the antimicrobial stewardship efforts at the Mount Sinai Morningside and Mount Sinai West Hospitals, said stricter antimicrobial stewardship efforts are needed, particularly in Europe and South Asia, but also in the United States.
"Restriction of antibiotic use is the way to prevent antibiotic resistance," she said, adding that such restrictions need to be part of a global effort.
Strains in the study were classified as multidrug-resistant (MDR) if they contained genes resistant to ampicillin, chloramphenicol, and trimethoprim/sulfamethoxazole. The authors also traced the presence of genes demonstrating resistance to macrolides and quinolones.
At first, fluoroquinolones were effective against MDR S Typhi and in the 1990s became the primary therapy. By the 2010s, however, the majority of S Typhi in south Asia contained mutations in the quinolone resistance-determining regions.
The authors write: "We found evidence of frequent international (n=138) and intercontinental transfers (n=59) of antimicrobial-resistant S Typhi."
According to the analysis, since 2000, MDR S Typhi has declined steadily in Bangladesh and India and remained at less than 5% of typhoid strains in Nepal, though it has increased slightly in Pakistan.
However, these are being replaced "with strains containing ceftriaxone resistance (extensively drug-resistant), high-level fluoroquinolone resistance, or azithromycin resistance, which are reversing declines in the effective population size of S Typhi," the authors write.
The analysis supports urgency for prevention measures, including use of typhoid conjugate vaccines in typhoid-endemic countries, the authors say.
But given the rise in international spread of increasingly resistant strains, they say, preventive measures should not be limited to those countries.
The study was funded by the Bill & Melinda Gates Foundation. Da Silva, Andrews, and Bajrovic have disclosed no relevant financial relationships.
Lancet Microbe. Published June 21, 2022. Full text
Marcia Frellick is a freelance journalist based in Chicago. She has previously written for the Chicago Tribune, Science News, and Nurse.com, and was an editor at the Chicago Sun-Times, the Cincinnati Enquirer, and the St. Cloud (Minnesota) Times. Follow her on Twitter at @mfrellick.
For more news, follow Medscape on Facebook, Twitter, Instagram, and YouTube.
Credits:
Lead image: iStock/Getty Images
Image 1: Stanford Health Care
Image 2: Dr Valida Bajrovic
Medscape Medical News © 2022 WebMD, LLC

Send news tips to news@medscape.net.
Cite this: Typhoid Fever Bacteria Becoming More Resistant to Antibiotics - Medscape - Jun 23, 2022.