DENVER, Colorado — Monoclonal antibodies, antivirals, immunomodulators, and pulmonary arterial vasodilators top the list of drugs that were most frequently implicated as causes of headaches in a federal side effect database that anyone can contribute to, according to a new study presented at the annual meeting of the American Headache Society.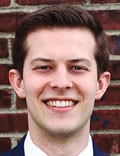 "Surprising findings included the significant number of immunosuppressants and immunomodulators present in the data," study lead author Brett Musialowicz, a medical student at Robert Wood Johnson Medical School, New Brunswick, New Jersey, said in an interview. "Additionally, our data provides evidence that suggests that several medications belonging to these drug classes were less likely to be associated with medication-induced headaches," raising questions about the mechanism.
Drugs Most Frequently Linked to Headaches
The researchers launched their study to better understand headache as a side effect of medication use, Musialowicz said. They analyzed entries from the Food and Drug Administration's Adverse Event Reporting System for the period from July 2018 to March 2020 and listed the top 30 most commonly reported medications linked to headaches and their reported odds ratio (ROR). According to a website devoted to pharmacovigilance training, ROR refers to "the odds of a certain event occurring with your medicinal product, compared with the odds of the same event occurring with all other medicinal products in the database."
After generic and brand-name data was consolidated, the drug most frequently linked to headaches was apremilast with 8672 reports, followed by adalimumab (5357), tofacitinib (4276), fingolimod (4123), and etanercept (4111). These drugs treat autoimmune disorders such as psoriasis, multiple sclerosis, and Crohn's disease.
The other drugs in the top 15 ranked by frequency are treatments for hepatitis C (4 drugs), pulmonary arterial hypertension (4 drugs), arthritis (1 drug), and asthma (1 drug).
Of the top 30 drugs most frequently linked to headaches, the pulmonary hypertension drug epoprostenol — ranked 23rd — had the highest ROR at 12.8. The next highest were the hepatitis C drugs glecaprevir and pibrentasvir, tied at 10th in the frequency analysis and both with an ROR of 9.4.
"Pulmonary arterial dilators and vasodilators are believed to cause headaches by sensitizing extracranial arteries. Clinical evidence suggests there is a vascular component to some types of headache," Musialowicz said. "Monoclonal antibodies are suggested to cause headache by means of an immune response. Several monoclonal antibodies are in trials targeting [the calcitonin gene-related peptide] receptor, which is believed to be involved in migraine headache. These trials will help further elucidate the mechanisms of headache and potential drugs to treat these conditions."
Is the Data Useful?
Stewart Tepper, MD, a neurologist at Geisel School of Medicine at Dartmouth, Hanover, New Hampshire, who's familiar with the study findings, discounted the new research in an interview. He noted that any member of the public can contribute to the federal database of adverse effects (drug manufacturers are required to contribute to it), and the data says nothing about denominators.
"It's not a reasonable way to evaluate adverse effects, to just have everyone and their uncle saying, 'This particular drug did this to me.' It's not in any way useful," he said. However, he added that the database sometimes "gives you a bit of a signal so you can go back and try to get scientifically collected data."
When asked to respond, study coauthor and neurologist Pengfei (Phil) Zhang, MD, of Robert Wood Johnson Medical School, noted that the FDA created the database "for a reason." He also noted that the researchers used a statistical analysis technique — ROR — that was invented to adjust for weaknesses in databases.
No study funding is reported. Musialowicz reported no disclosures. Zhang has received honorarium from Alder Biopharmaceuticals, Board Vitals, and Fieve Clinical Research. He collaborates with Headache Science Incorporated without receiving financial support, and he has ownership interest in Cymbeline. Another author reports research grant support from the American Epilepsy Society and the New Jersey Health Foundation. Tepper reported multiple disclosures.
This article originally appeared on MDedge.com, part of the Medscape Professional Network.
Credits:
Lead Image: Dreamstime
Image 1: Brett Musialowicz
Medscape Medical News © 2022 WebMD, LLC

Cite this: Top Medications Most Often Linked to Headache - Medscape - Jun 23, 2022.