Women for whom an intrauterine device (IUD) is inserted from 4 days to 6 weeks after giving birth, as well as those who are breastfeeding, are at higher risk of the contraceptive device puncturing their uterus, new research shows.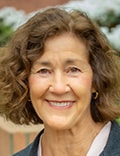 The risk of perforation was nearly seven times higher for patients who received an IUD within that window than for those with an IUD who'd never given birth or who were more than a year out from delivery, the researchers found. Healthcare providers should make patients aware of the heightened risk and should monitor these patients more closely, according to Susan Reed, MD, an ob-gyn at the University of Washington School of Medicine, Seattle, who is the lead author of the new study.
"I'm a surgeon, and I like to be able to give people good information and good data about risks and benefits for their choices," Reed told Medscape Medical News. "Uterine perforations related to IUDs are exceedingly rare, and to get good data or known risk factors, you need huge studies. This was the largest study done that really provided accurate information for patients and providers." The new study, which appears in a recent issue of The Lancet, also found that the risk of uterine perforation was lower if an IUD had been inserted immediately after delivery.
Reed and her colleagues analyzed data from the health records of 326,658 women younger than 50 years for whom an IUD was inserted between 2001 and 2018 at four healthcare systems. Nearly 30% of these patients received an IUD after giving birth.
The researchers identified a total of 1008 uterine perforations, for a cumulative incidence at 5 years of 0.6%. The cumulative incidence of uterine perforations was lowest in the group of women who were considered "non-postpartum"; these women either received an IUD a full year after giving birth or had not given birth during the study period (0.29%; 95% CI, 0.26 – 0.34).
Women who received an IUD during the 3 days after delivery had a nearly threefold increased risk of an IUD perforation over non-postpartum women.
In addition, the cumulative incidence of perforation was almost double among breastfeeding women compared to women who were not breastfeeding. However, Reed and her co-authors noted that breastfeeding is highly beneficial for babies and that the risk of IUD perforation is relatively small.
Among the women who received an IUD following birth, Reed's group found that 673 uterine perforations ― of which 62% were complete ― occurred in breastfeeding individuals, 37% more than for those who did not breastfeed.
Reed said the study provided some clarity on previous notions that women who'd never given birth were possibly at higher risk for uterine perforation because of smaller uteruses.
"We used to be concerned that women who had never had a pregnancy at all might be at higher risk because their uterus was smaller, the cervix was tighter, and therefore perhaps they might have greater risks," Reed told Medscape Medical News. "As a clinician and as a provider, it's pretty exciting to me to be able to tell our younger women who have never had a pregnancy that indeed their risk is lower than anybody else's."
The findings help women to make informed decisions, but overall, the benefits of IUDs outweigh the risks, said Monica V. Dragoman, MD, assistant professor of obstetrics, gynecology, and reproductive science at the Icahn School of Medicine at Mount Sinai, New York City.
"The likelihood of anyone experiencing these types of complications of that population level remains really low," Dragoman said.
The findings also provide guidance for providers as to which patients should come in for additional follow-up visits following insertion, Reed said.
"These are small risks, but it does tell us where we need to consider if there's a challenging insertion," Reed said. "You're going to look with the ultrasound and make sure the placement looks right. You're going to give instructions that if the woman has pain or a change in her bleeding pattern, you want to see her back."
Patients should be aware of the symptoms of uterine perforation ― an abrupt change in bleeding pattern and pelvic pain. Perforation correction typically consists of a minimally invasive surgical procedure.
The study was conducted as a result of an order from the US Food and Drug Administration to Bayer Pharmaceuticals to evaluate risks of uterine perforation for women who'd received the company's Mirena IUD. The findings led the company to update the language on the packaging of the device so as to specify the main symptoms of uterine perforations.
Study authors received research funding from Bayer. Multiple authors are employees of Bayer. One study author has in the past received funding from CooperSurgical, Bayer Healthcare Pharmaceutical, and Merck & Co. Bayer AG was provided the opportunity to review the manuscript before submission, and comments were advisory only.
Lancet. 2022;399:2103–12. Abstract
Michelle Dendy Washmuth is a freelance writer living in Colorado.
For more news, follow Medscape on Facebook, Twitter, Instagram, and YouTube.
Credits:
Lead image: Dreamstime
Image 1: The University of Washington School of Medicine
Medscape Medical News © 2022

Cite this: IUD Injury Risk Rises Shortly After Women Give Birth - Medscape - Jun 23, 2022.