Acupuncture deep needling provides significant, long-term relief from chronic tension type headache (TTH), new research suggests.
Result of a randomized trial showed that though the majority of participants reported some relief from TTH after 8 weeks of acupuncture treatment, those who received needling at a depth of 12.5-20.0 mm reported the greatest reduction in headache frequency and severity.
At this depth, acupuncture promotes deqi sensation, a feeling of numbness, soreness, heaviness, or irritating pain in the needling site that is considered key to successful acupuncture treatment in traditional Chinese acupuncture theory.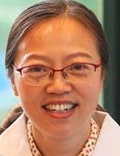 "Our study showed that deqi sensation could enhance the effect of acupuncture in the treatment of chronic TTH, and the effect of acupuncture lasted at least 6 months when the treatment was stopped," co-investigator Ying Li, MD, PhD, The Third Hospital/Acupuncture and Tuina School, Chengdu University of Traditional Chinese Medicine, Chengdu, China, told Medscape Medical News.
The findings were published online June 22 in Neurology.
Deqi Sensation Key
TTH is the most common type of headache, with a lifetime prevalence of up to 78% in some studies. The pain is often described as throbbing or a vice-like tightness on both sides of the head. TTH is considered chronic when it occurs at least 15 days a month.
Previous studies have suggested that acupuncture can offer relief from headache pain, but specific information on TTH, especially chronic TTH, has been lacking.
To address the issue, researchers designed a parallel-design, patient-and-assessor blinded randomized controlled trial with 218 individuals with a history of chronic TTH. All were untreated with prophylactic treatment in the previous 3 months.
The treatment group (n = 110) received 20 sessions of true acupuncture (TA) over 8 weeks. This included three sessions per week in the first 4 weeks and two sessions per week in the last 4 weeks. The depth of needling at each point ranged from 12.5 to 20 mm, which is needed to achieve deqi sensation.
The control group (n = 108) received superficial acupuncture (SA) on the same schedule as the TA group and at traditional acupuncture points. However, this was done at a maximum depth of 2 mm, which is not deep enough for deqi sensation.
At week 16, 68.2% of the participants receiving TA reported a greater than 50% reduction in monthly headache days compared with 48.1% of those receiving SA (odds ratio, 2.65; P < .001).
Mean monthly headache days decreased from 20.38 days at baseline to 7.48 days at week 32 in the TA group vs 22.6 days at baseline to 11.94 days in the SA group.
Headache intensity and severity decreased in both groups, although those who achieved deqi sensation reported the most improvement.
Only four patients reported adverse effects, all of which were mild and none requiring treatment.
Patients in both groups reported some pain relief, suggesting that those who are not comfortable with deqi sensation may still benefit from superficial acupuncture, although to a lesser extent, Li said.
"We assume that the point-specific effect and placebo effect were combined to give the patients relief of headaches," Li added. "Further, the effect of deqi sensation added more treatment effect. This might be explained by gate-control theory or other unknown mechanisms."
Deeper Understanding?
Commenting for Medscape Medical News, Jennifer Bickel, MD, a senior member of neurology at Moffit Cancer Center and professor of oncologic sciences at University of South Florida in Tampa, said that the study provides a deeper understanding of acupuncture's efficacy for chronic TTH, which could aid clinicians who are unfamiliar with the therapy or when and how to refer treatment.
"This study provides a more descriptive outline for what type of acupuncture treatment and duration can be effective for patients so doctors can prep patients on what to expect and so doctors can better assess if patients received appropriate acupuncture for their headaches," said Bickel, who was not involved with the research.
However, she noted that the acupuncture sites and techniques did not vary during the trial. Although that makes sense for a controlled study, it may not reflect real-world clinical practice, she added.
"The downside is that the study didn't fully reflect that most acupuncturists in clinical practice would alter treatments during the 20 sessions based on the patient's response and accompanying symptoms or comorbidities," Bickel said.
The study also lacked information on medication overuse headache or patients' prior history of TTH treatments.
"This could be helpful to understand which patient in clinical practice are most likely to benefit from treatment," Bickel said.
Study authors received funding from the Department of Science and Technology of Sichuan Province and the National Natural Science Foundation of China. Li, Bickel, and Vickers report no relevant financial relationships.
Neurology. Published online June 22, 2022. Full text
Kelli Whitlock Burton is a reporter for Medscape Medical News.
For more Medscape Neurology news, join us on Facebook and Twitter
Follow Medscape on Facebook, Twitter, Instagram, and YouTube
Credits:
Lead image: Image Source/Getty Images
Image 1: Third Hospital/Acupuncture and Tuina School and the University of Traditional Chinese Medicine
Medscape Medical News © 2022 WebMD, LLC

Send news tips to news@medscape.net.
Cite this: Acupuncture Deep Needling Technique Points to Greater Tension Headache Relief - Medscape - Jun 22, 2022.