Adults in the United States increasingly perceive electronic cigarettes, or e-cigarettes, as "more harmful" than traditional cigarettes, according to a new study published this month in the American Journal of Preventive Medicine.
In addition, the percentage of people who exclusively used traditional cigarettes almost doubled between 2019 and 2020 among those who perceived e-cigarettes as more harmful, jumping from 8.4% in 2019 to 16.3% in 2020.
"We were able to show that these changes in perception potentially changed behaviors on a population level," said Priti Bandi, PhD,, PhD, principal scientist at the American Cancer Society in Atlanta and lead author of the study.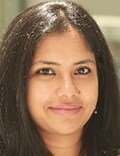 Since e-cigarettes entered the US market in 2006, public health experts have questioned claims from manufacturers that the products work as a harm reduction tool to help traditional cigarette smokers to quit. Public perceptions have generally been that e-cigarettes are safer for a person's health. While the research is still emerging on the long-term health outcomes of users, public opinion has shifted since the introduction of the devices.
The new study showed a sharp change in public perception of e-cigarettes following media coverage of cases of users who presented to emergency rooms with mysterious lung symptoms in 2019. The Centers for Disease Control and Prevention eventually found that what are now called e-cigarette or vaping product use associated lung injuries (EVALI) were linked to vitamin E acetate, an additive to THC-containing products but not nicotine.
The last update from the CDC came in February 2020, shortly before the COVID-19 pandemic swept through the United States, prompting a sharp shift to investigate the new virus among both healthcare providers and researchers.
Bandi and colleagues gathered 2018-2020 data from a National Institutes of Health database called the Health Information National Trends Survey, a mail-based, nationally representative, cross-sectional survey of US adults and their attitudes of cancer and health-related information. More than 3000 people each year responded to questions about e-cigarettes.
The study found that the percentage of people who believed e-cigarettes to be more harmful than traditional cigarettes more than tripled from 6.8% in 2018 to 28.3% in 2020. Fewer people also viewed e-cigarettes as less harmful than traditional cigarettes, falling from 17.6% in 2018 to 11.4% in 2020. Fewer people also said they were unsure about which product was more harmful.
Among those who believed e-cigarettes were "relatively" less harmful than traditional cigarettes, use of e-cigarettes jumped from 15.3% in 2019 to 26.7% in 2020.
The Implications
The main finding that people started smoking cigarettes when they thought e-cigarettes were more harmful should be a wake-up to public health officials and doctors who communicate health risks to patients, according to Bandi and other experts.
Messaging should be more nuanced, Bandi said. Many adults use e-cigarettes as a cessation tool, and she and other experts point to research that shows the products are, at least in the short-term, less harmful especially as a smoking cessation tool. Vapes are among the most popular tools people use when they want to quit smoking — with the majority of US adults using vapes either partially or fully to quit, according to the CDC.
Some countries, such as England, are moving to allow doctors to prescribe e-cigarettes to help reduce smoking rates. United Kingdom regulatory authorities in 2021 said they're considering allowing licensing the devices for use in smoking cessation.
"There is an absolute need for ongoing, accurate communication from public health authorities targeted toward the appropriate audiences," Bandi said.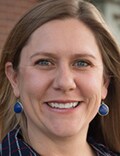 Ashley Brooks-Russell, PhD, MPH, associate professor at the Colorado School of Public Health in Aurora, said the finding that perceptions can change behavior is good news. However, the bad news is that adults overcorrected and switched to cigarettes, which are proven to cause cancer and other health conditions.
"We're good in public health about messaging that cigarettes are bad, that tobacco is broadly harmful," Brooks-Russell told Medscape Medical News. "We're really bad at talking about lesser options, like if you're going to smoke, e-cigarettes are less harmful."
But other health leaders warn that e-cigarettes might produce the same adverse health outcomes, or worse, as cigarettes. The only way researchers will gain a conclusive answer is decades into a patient's life. Until then, it's not clear if any potential benefit from smoking cessation will outweigh the risks.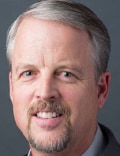 "This research should remind healthcare providers to find out what products patients are using, how much, and if those patients experience health issues later on," said Kevin McQueen, MHA lead respiratory director at UCHealth and president of the Colorado Respiratory Care Society.
"My concern is that while people are starting to think e-cigarettes are more dangerous, some people still think they are safe — and we don't know how much safer they are," he said. "And we aren't going to know until 10, 15, 20 years from now."
All authors were employed by the American Cancer Society at the time of the study, which receives grants from private and corporate foundations, including foundations associated with companies in the health sector for research outside of the submitted work. The authors are not funded by or key personnel for any of these grants, and their salaries are solely funded through American Cancer Society funds. No other financial disclosures were reported.
Amer J Prev Med. Published online June 8, 2022. Full text
Kelly Ragan is a writer and editor based in Colorado.
For more news, follow Medscape on Facebook, Twitter, Instagram, YouTube, and LinkedIn
Credit:
Lead image: Dreamstime
Image 1: The American Cancer Society
Image 2: The Colorado School of Public Health at the University of Colorado Anschutz Medical Campus, Colorado State University, and the University of Northern Colorado
Image 3: UC Health
Medscape Medical News © 2022 WebMD, LLC

Send news tips to news@medscape.net.
Cite this: Vaping Safety Views Shifted Following Lung Injury Reports - Medscape - Jun 20, 2022.