Young Black sexual-minority men (YBSMM) who experience sleep disturbance at least three to four times a week are much more likely to miss HIV pre-exposure prophylaxis (PrEP) doses than those who rarely report sleep disturbance, according to a new study, published online in the journal AIDS and Behavior.
Sleep disturbance, poor cognitive processing, and memory function deficits go hand in hand, especially among people living with HIV.
Data have suggested that poor sleep might be an important factor in common neurocognitive complaints and overall health outcomes, especially among older adults with HIV. But few studies have examined the role that sleep quality might play in driving health behaviors around prevention and PrEP adherence, especially among YBSMM, who are at highest risk for acquiring new HIV infections.
Commonly cited reasons for suboptimal HIV prevention efforts within this population often include stigma, mistrust of the medical system, and a lack of culturally appropriate care.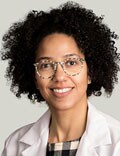 "We make a lot of assumptions about young people and their brains and their ability to remember things, namely they should be better than older adults at remembering to take medications," lead study investigator Jade Pagkas-Bather, MD, an infectious disease specialist at University of Chicago Medicine, Chicago, Illinois, told Medscape Medical News.
"In reality, many young people are not used to taking medications, [especially] for a disease that they do not have."
Too Many Pills, Too Little Sleep
The researchers examined data collected from participants in the Neighborhoods and Networks Cohort Study in Chicago, Illinois, which looked at the role of social, contextual, network, and geospatial factors influencing HIV prevention and care in HIV-negative, cisgender YBSMM between 2018 and 2019.
The investigators included 70 YBSMM participants who reported current PrEP use in the analysis. All were between the ages of 16 and 24 years, self-identified as African American or Black, were assigned male at birth, and reported at least one sexual encounter with a man or transgender woman in the previous 12 months.
Sleep was measured using the Patient Health Questionnaire-9 (PHQ-9) which includes a question on frequency of sleep disturbance (ie, trouble falling asleep, staying asleep, or sleeping too much) categorized as follows: less than 1 day (rarely or none of the time), 1-2 days (some or a little of the time), 3-4 days (occasionally or a moderate amount of time), or 5-7 days (all of the time).
Almost half (47.1%) of participants self-reported some or moderate sleep disturbance, with 8.6% having sleep disturbance all of the time.
"One of the main findings was that poor sleep and having too many pills impacts people's ability to remember to take their PrEP or is associated with missing PrEP doses," explained Pagkas-Bather.
In adjusted models, YBSMM who reported moderate sleep disturbances cited having too many pills to take as the reason for missing or forgetting PrEP doses (adjusted odds ratio [aOR] 7.59; 95% CI, 1.05-54.57) compared with peers who did not have sleep issues.
Depression was likewise an important factor. Participants who reported experiencing sleep disturbance all of the time and missing PrEP doses were also highly likely to be depressed (aOR 11.30; 95% CI, 1.19-107.53).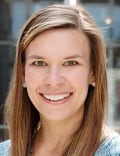 "The PHQ-9 is a widely accepted measure looking at depression — and sleep as one symptom of depression," explained Brooke Genkin Rogers, Ph.D., M.P.H., a research scientist and assistant professor of psychiatry and human behavior at the Warren Alpert Medical School of Brown University, Providence, Rhode Island.
Rogers, who was not involved in the study, noted, "Sleep disturbance is a sign of poor physical or mental health, particularly in an otherwise younger, healthier population." But Rogers also had questions about sleep duration (ie, too short or too long) and whether or not it also played a role in poor adherence, information that was not pursued within the study.
"As a clinician, I see quite a few people who are young Black sexual minority men who are on PrEP, or on the converse side, people living with HIV and taking medications for HIV treatment. I would posit a guess that it's not that people are necessarily sleeping too much, but there are other sorts of factors that interfere with being able to get 8 hours of sleep a night," explained Pagkas-Bather.
They include structural issues like greater exposure to housing instability and neighborhood safety.
However, Pagkas-Bather pointed to an even more critical factor influencing PrEP usage and adherence, one that she refers to as "Trickle Up HIV Care."
"We can't just come up with interventions, drugs, and studies and say, we have all of these options, anyone who wants them, come and get them," she said. "We really need to work very hard at educating and encouraging populations who have no high-level need for prevention and treatment."
As a clinician who works closely with the YBSMM population, Pagkas-Bather also shared that her patients have told her that they've asked for PrEP and have had providers turn them down because they weren't comfortable prescribing PrEP or made assumptions about the kind of people who are on PrEP.
"There are sometimes assumptions made about Black men and sexual promiscuity. And the data doesn't bear that out. It's not that Black men are having more sex than White men or any other man; it's that the prevalence of HIV in the Black community is higher overall relative to the population," noted Pagkas-Bather.
"We need a nuanced approach to examining these issues … to take a look at multiple levels of influence on folks' health and HIV risk," said Rogers.
Both clinicians acknowledged that creative solutions have not been exhausted.
"There's a lot of opportunity if we sit down with communities and share in decisions around HIV treatment and prevention … if we tap into the wealth and knowledge of the Black communities to prevent HIV," concluded Pagkas-Bather.
Pagkas-Bather reports that she is a Gilead Sciences HIV Research Scholar awardee. Rogers reports receiving a scientific research grant from Gilead Sciences.
AIDS Behav. Published online June 4, 2022. Abstract.
Liz Scherer is an independent journalist specializing in infectious and emerging diseases, cannabinoid therapeutics, neurology, oncology, and women's health.
For more news, follow Medscape on Facebook, Twitter, Instagram, and YouTube.
Credits:
Lead image: Bowonpat Sakaew/Dreamstime
Jade Pagkas-Bather: University of Chicago-Medicine
Brooke Genkin Rogers: Alexandra Zanowick-Marr/The Miriam Hospital
Medscape Medical News © 2022

Cite this: Disturbed Sleep Drives Poor PrEP Adherence in Young Black Sexual Minority Men - Medscape - Jun 16, 2022.