In 2020 nearly 3 million people in the United States sought out medical cannabis, in marijuana or other forms, more than four times the number who did so in 2016, a new study has found.
Much of the increase involved people seeking medical cannabis for chronic pain, which remains the leading reason Americans say they require the drug, according to research published June 14 in the Annals of Internal Medicine.
"Cannabis isn't going anywhere. People will continue to use it for medical purposes," said Kevin Boehnke, PhD, of the Chronic Pain and Fatigue Research Center at the University of Michigan Medical School, Ann Arbor, who helped conduct the study.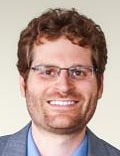 Boehnke, who studies the role of cannabis and psychedelics in medical care, and his colleagues note that while more than 90% of Americans believe medical cannabis should be legal, it remains illegal nationally despite being legal for medical purposes in most states. Boehnke said federal regulators should treat cannabis as medicine, not as a scourge.
"A vast amount of medical, economic, and familial harm has been caused by criminalization," Boehnke told Medscape Medical News. People convicted for marijuana possession can have trouble getting a job or securing housing as a result of having a criminal record, and getting arrested is itself traumatic, he said.
The research team analyzed data from 35 states and the District of Columbia that have legalized medical uses of cannabis. In 2016, these jurisdictions issued a total of 678,000 cannabis licenses, a number that grew to 2.975 million by 2020.
Chronic Pain Remains Leading Reason for Use
In 2016 almost 500,000 patients requested cannabis to help manage chronic pain, far exceeding all other causes such as post-traumatic stress disorder, nausea and vomiting, cancer, arthritis, epilepsy, and multiple sclerosis. In 2020, 1.2 million people asked for cannabis for chronic pain, making it again the most common reason for the request.
"Healthcare providers may not have received any education about therapeutic uses of cannabis," Boehnke said, pointing to evidence that physicians are unsure about this topic.
"We need to think about how to more skillfully incorporate cannabis into mainstream medicine, both in terms of figuring out where it's helpful and where it's not," Boehnke said.
Although the evidence is mixed, medical cannabis does appear to help users managing chronic pain, according to a 2017 report from the National Academies of Sciences, Engineering, and Medicine. Two-thirds of the reasons patients cited for using cannabis in the new study have a strong basis when judged against the evidence in that 2017 report, Boehnke's group said.
In some cases, Boehnke noted, people may substitute cannabis for opioids such as fentanyl to manage pain.
"As more people use cannabis, bad outcomes will become more common," cautioned Chelsea Shover, PhD, an epidemiologist at the David Geffen School of Medicine at University of California Los Angeles, who studies opioid use. "That doesn't mean cannabis should be illegal, but it should affect how we think about it."
Shover said some people who take cannabis experience uncontrolled vomiting — a condition known as cannabis hyperemesis syndrome — and the drug has been shown to make psychiatric disorders, like schizophrenia and psychosis, worse.
Part of a full appreciation of cannabis's role is knowing what it is not good for, Shover said. She warned against thinking of cannabis as a treatment for opioid use disorder because other proven treatments for this condition already exist, and cannabis hasn't been shown yet to work for this indication.
"Every day someone who has an opioid use disorder is not on a good treatment, there's a risk for a fatal overdose," Shover said.
Still, Shover said she believes cannabis should be legalized nationally and hopes that it becomes regulated just like any other prescription.
"It's not like someone is writing you a prescription that says, 'Take this product, with this amount of dose, this many times per day,'" she said. "It's more like, 'Here's your card, go get what you want.' We don't do that for anything else in medicine."
Boehnke reported funding for this study from the National Institute on Drug Abuse (NIDA). Shover also reported funding from NIDA.
Ann Int Med. Published online June 14, 2022. Abstract
Marcus A. Banks, MA, is a journalist based in New York City who covers health news with a focus on new cancer research. His work appears in Medscape, Cancer Today, The Scientist, Gastroenterology & Endoscopy News, Slate, TCTMD, and Spectrum.
For more news, follow Medscape on Facebook, Twitter, Instagram, and YouTube.
Credits:
Lead Image: Kena Betancur/AFP via Getty Images
Image 1: University of Michigan
Medscape Medical News © 2022

Cite this: Marcus A. Banks. Study Sees Surge in Use of Medical Cannabis - Medscape - Jun 16, 2022.