Glucocorticoids should be bridging therapies in the treatment of juvenile idiopathic arthritis–associated uveitis (JIAU) and idiopathic chronic anterior uveitis (CAU), according to recently released recommendations from the Multinational Interdisciplinary Working Group for Uveitis in Childhood (MIWGUC).
The recommendations cover literature from December 2014 to June 2020 and represent an update of previously published treatment guidelines from 2018. The MIWGUC workgroup that formulated the new recommendations consisted of eight pediatric rheumatologists and eight ophthalmologists with expertise in pediatric uveitis.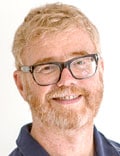 One major shift from the previous guidelines is the lack of distinction between JIAU and CAU, said lead author Ivan Foeldvari, MD, head of the Hamburg Center for Pediatric and Adolescent Rheumatology, Hamburg, Germany.
"We are considering these two conditions equivalent regarding the ophthalmological presentation," Foeldvari said in an interview with Medscape Medical News.
These guidelines have also expanded possible treatment options for these conditions in light of data from clinical trials that have pointed to new options, Foeldvari noted.
The guidelines also present new options compared to the 2019 American College of Rheumatology (ACR)/Arthritis Foundation JIA-associated uveitis guideline. The data cutoff for that guideline was 2014. "Many key papers were published since 2014," Foeldvari said.
Another major change is in the escalation of therapy, he noted.
"We view glucocorticoids as a bridging agent, which is very important to emphasize," Foeldvari said. "We do not want oral glucocorticoids used as a monotherapy. If you consider a child who has severe uveitis and you want to give an oral glucocorticoid treatment, then it should be considered only for bridging. We suggest to start a DMARD [disease-modifying antirheumatic drug]."
The specific recommendation is that methotrexate be the first DMARD that clinicians choose after using glucocorticoids as a bridging therapy; adalimumab is recommended as the next treatment choice for patients who do not respond to methotrexate.
The working group also calls for limited use of topical glucocorticoids in the affected eye, he said.
"We recommend no more than two or three drops long term in the eye, because there are studies that show continuous local therapy is the main reason that children may develop blindness," Foeldvari said. "With respect to oral corticosteroids, they have a lot of systemic effects. Those effects include a high risk of infection, weight gain, and growth disturbance."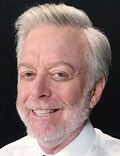 This article can guide treatment decisions for rheumatologists and ophthalmologists alike, according to Daniel J. Lovell, MD, MPH, the Joseph E. Levinson Endowed Chair of Pediatric Rheumatology and professor of pediatrics at the University of Cincinnati School of Medicine and Cincinnati Children's Hospital Medical Center. He was one of the authors of the 2019 ACR/Arthritis Foundation guideline.
"We [rheumatologists] co-manage these patients with ophthalmologists," Lovell said in an interview. "Ophthalmologists are oftentimes not as experienced in using biologics or methotrexate in terms of monitoring for safety and dosing."
Lovell pointed out that the key message from this set of recommendations is to curb the use of topical steroids.
"Topical steroids should be used sparingly and as monotherapy for a very short period of time," Lovell said. "Any guidelines agree that if eye inflammation is still present at 3 months, we need to move beyond topical steroid monotherapy."
These new recommendations from MIWGUC are fairly consistent with the 2019 ACR/Arthritis Foundation guideline, he noted.
"The differences are very minor," Lovell said. "In both instances, systemic corticosteroids should be bridging therapy. If you have a patient who needs systemic corticosteroids in addition to topical at the same time, you should be talking about adding other anti-inflammatory treatments, such as traditional and/or biologic DMARDs. Both MIWGUC and the ACR guidelines agree on that."
The 2019 ACR/Arthritis Foundation guideline did not mention rituximab as an option, nor Janus kinase (JAK) inhibitors, Lovell said, noting there was no literature on JAK inhibitors as a possible option for JIAU when the guideline was being formulated.
Both sets of guidelines point out that there is a dearth of literature with respect to determining the safe dose of maintenance topical corticosteroids, Lovell said.
"The ACR 2019 guidelines state you should add systemic therapy if there is persistent eye inflammation despite use of up to two drops per day of topical corticosteroids, while the European [MIWGUC] guideline states you can allow up to three drops," he said. "In both instances, they are quoting the same two sources. Both guidelines indicate that the literature is very scant as to defining a true, safe dose of topical ocular corticosteroids. They differ by one drop allowed per day. In both instances, in the presence of active uveitis, at 3 months on topical steroid monotherapy, both [guidelines] strongly recommend adding systemic therapy."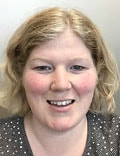 Marinka Twilt, MD, MSCE, PhD, associate professor in the Department of Pediatrics at the University of Calgary, Calgary, Alberta, Canada, noted in email correspondence that these latest recommendations from MIWGUC have included consensus views on what to do if certain medications fail to lead to remission, which is not addressed in the 2019 ACR/Arthritis Foundation guideline.
"The new manuscript provides consensus on the use of abatacept, JAK inhibitors, and rituximab if patients are refractory to adalimumab and tocilizumab, which is not discussed in the 2019 recommendations," Twilt wrote.
She also pointed out that these recommendations suggest adalimumab as treatment before infliximab, whereas the 2019 guideline did not recommend using one or the other first.
In compiling the recommendations, the authors received no outside financial support. Foeldvari is a member of advisory boards for Lilly, Pfizer, Novartis, and Medac. Lovell and Twilt have disclosed no relevant financial relationships.
Arthritis Care Res. Published May 31, 2022. Abstract
For more news, follow Medscape on Facebook, Twitter, Instagram, and YouTube.
Lead image: Science Source
Image 1: Dr Ivan Foeldvari
Image 2: Dr Daniel J. Lovell
Image 3: Dr Marinka Twilt
Medscape Medical News © 2022

Cite this: Louise Gagnon. Updated Pediatric Uveitis Recommendations Advise on Expanded Treatment Options - Medscape - Jun 15, 2022.