Triptan use during pregnancy does not increase the risk for attention- deficit/hyperactivity disorder (ADHD) in offspring, new research suggests.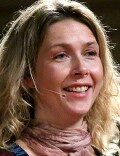 "The findings should reassure women who need to take this class of drugs during pregnancy," study author Hedvig Nordeng, PhD, professor and head of the Pharmacoepidemiology and Drug Safety Research Group at the University of Oslo, Norway, told Medscape Medical News.
She stressed the need to discuss with patients not only the risks of medication use during pregnancy but also "the risks of not treating severe and debilitating migraine for both the women and her child".
The study was published online June 3 in JAMA Network Open.
Limited Safety Data
Experts estimate that 9%-25% of women with migraine use triptans during pregnancy. However, information on the safety of these drugs in pregnancy is limited, particularly for long-term outcomes — including their impact on neurodevelopmental outcomes in children, such as ADHD, which is common and has an estimated worldwide prevalence of 5%.
The study used data from the Norwegian Mother, Father and Child Cohort Study (MoBa), a population-based pregnancy cohort study, which Nordeng said is one of the largest such studies in the world. MoBa is linked to the Medical Birth Registry of Norway, the Norwegian Patient Registry, and the Norwegian Prescription Database.
Study participants completed questionnaires at various stages of pregnancy and when their child was 5 years old. The sample included women who reported migraine or triptan use before or during pregnancy, or who filled a triptan prescription in the 6 months before pregnancy.
Researchers defined two analytic groups: an ADHD diagnosis sample determined using registry information on diagnosis and dispensed medications, and an ADHD symptoms sample, using items related to inattention and hyperactivity or impulsivity in offspring at age 5 years from the parent-reported Conners Parent Rating Scale–Revised, Short Form (CPRS-R[S]).
The authors believed it was important to identify children with "more subtle problems that can actually be extremely challenging to a child" but may not meet "the threshold" for a diagnosis, said Nordeng.
The ADHD diagnosis sample included 10,167 children born to 8412 mothers with migraine (mean age, 30.2 years). The ADHD symptoms sample had 4367 children born to 3855 mothers with migraine (mean age, 30.6 years).
The mean age of the children at the time of an ADHD diagnosis was 8.6 years, and these children were followed for a mean of 10.6 years.
About 8.2% of the ADHD diagnosis sample and 9.2% of the ADHD symptom sample were exposed to triptans during pregnancy. Researchers compared triptan-exposed children with two groups of unexposed children: those whose mothers reported migraine during pregnancy and those whose mothers had migraine only before pregnancy.
A Positive Public Health Message
Children exposed to triptans in utero had no increased risk for ADHD compared with unexposed children. This was true when they were compared with children whose mothers had migraine during pregnancy (weighted hazard ratio [HR], 1.16; 95% CI, 0.78-1.74) and those whose mothers had migraine only before pregnancy (weighted HR, 1.28; 95% CI, 0.84-1.94).
Weighted estimates were adjusted for several factors, including maternal age; parity; marital status; education; income; body mass index; folic acid use; smoking; alcohol intake; symptoms of anxiety or depression; and satisfaction with life, which is a proxy for migraine severity.
In the group with ADHD symptoms, the mean CPRS-R(S) score was 1.39, and 5.5% of the children had a z score considered indicative of clinically relevant problems.
There were no differences in mean z scores between triptan-exposed children and triptan-unexposed children whose mothers had migraines during pregnancy (weighted mean difference, −0.11; 95% CI, −0.25 to 0.04) or only before pregnancy (weighted mean difference, −0.09; 95% CI, −0.24 to 0.07).
The finding of no relationship between triptans in pregnancy and ADHD risk "is a positive public health message for women with migraine in need of their medication," said Nordeng. "This is directly answering questions that not only mothers have but also fathers and health professionals."
Some previous studies conducted by Nordeng and colleagues showed a signal of behavior issues in children with prenatal triptan exposure, but this new study, which included information on child diagnosis from a nationwide patient registry, has a stronger design and more robust results, said Nordeng.
However, the study does have limitations. Misclassification of triptan exposure may have affected the results; for example, in the last part of pregnancy, exposure was reported retrospectively and may be subject to poor recall. In addition, the investigators had no information about dosage, so dose-dependent effects cannot be ruled out.
Another study limitation was possible selection bias. The authors note participants in the MoBa birth cohort were more likely to be married or cohabiting and to have a higher educational level and healthier lifestyle compared with the general population.
The results may not be generalizable to other countries, said Nordeng, noting that the prevalence of ADHD among children in Norway is about 4% vs about 9% in the US. "The threshold and likelihood of getting an ADHD diagnosis may differ in different societies and healthcare systems," she said.
Welcome Research
Commenting for Medscape Medical News, Lauren Doyle Strauss, DO, an associate professor of neurology at Wake Forest University School of Medicine, Winston-Salem, North Carolina, who has focused on management of migraine in pregnancy, said the study is "welcome and exciting."
It's reassuring to see that triptans, a commonly used class of drugs, are "seemingly relatively safe" to treat migraine in pregnancy, said Strauss.
She noted pregnant women with migraine are " a difficult patient population to study, and it takes lot of time and effort to look at children and to follow them throughout life."
ADHD is becoming increasingly recognized, and although treatments for it are available, "It has a huge impact on the family and on the patients and their ability to navigate the school system."
She said she hopes there will be additional studies that examine other childhood diagnoses "to provide further reassurance, because treating pain in pregnancy is really important."
The investigators and Strauss report no relevant financial disclosures.
JAMA Network Open. Published June 3, 2022. Full study
For more Medscape Neurology news, join us on Facebook and Twitter
Follow Medscape on Facebook, Twitter, Instagram, and YouTube
Credits:
Lead image: Dreamstime
Image 1: Ola Sæther/Apollon/UiO
Medscape Medical News © 2022 WebMD, LLC

Send news tips to news@medscape.net.
Cite this: Triptans in Pregnancy and ADHD in Kids: New Reassuring Data - Medscape - Jun 14, 2022.