When most people imagine inspections from the US Food and Drug Administration (FDA), they might think of bureaucrats with clipboards scouring baby formula factories for unkempt equipment and rat droppings. But they probably don't know that the FDA has another group of investigators who carry firearms and have the authority to arrest.
Meet the Office of Criminal Investigations (OCI) — or, if you're a physician or other healthcare worker on the wrong side of the law, perhaps you'd rather skip the introduction.
The OCI has some 200 agents stationed throughout the United States, as well as attachés in outposts in the United Kingdom and The Hague, Netherlands, who serve as respective liaisons with the U.S. Embassy in London and with EUROPOL, providing assistance with international investigations in which illicit products that fall under the FDA's regulatory umbrella are being smuggled into the United States.
Most OCI agents arrive at the unit having served for about a decade in another law enforcement agency — IRS Criminal Investigations, Homeland Security, and the Secret Service are frequent stepping-stones to the OCI.
Most cases OCI agents pursue involve drug-related crimes — the distribution of counterfeit or unapproved medications, large-scale and organized diversion, and fraudulent activity with drugs and medical devices. The office took part in the case against Elizabeth Holmes, the founder of Theranos, who was convicted on fraud charges and is awaiting sentencing.
Agents have also pursued inquiries against researchers, such as a posthumous investigation into William Halford, who was accused of having injected people with an unapproved vaccine for herpes for which he'd not received FDA approval to study.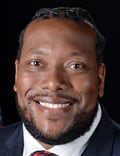 Based in Rockville, Maryland, FDA Special Agent Justin Green is OCI's deputy director. Green came to the FDA in 2008 from the IRS Criminal Investigations unit and has been deputy director of the office since 2020.
"What we look at here at OCI is to protect the public health," Green told Medscape Medical News in a recent interview. "It can be a little different when you're looking at the practice of medicine but it's basically the same as looking at someone operating on the Dark Web or making drugs at home."
OCI agents work closely with regulators in the agency's various divisions who oversee drugs, medical devices, biologic agents, and other medical products to help determine if a clinician's behavior is acceptable or fraudulent. They refer criminal activity to the US Department of Justice (DOJ) for potential prosecution, but even actions that don't rise to that level may wind up in the hands of state medical boards for review. "Just because it's not criminal in nature on our side doesn't mean it might not violate some state regulation," Green said.
Like the Federal Bureau of Investigation, the OCI has its own Most-Wanted list — a mug's menu that currently holds seven names (none of the fugitives at the moment is a physician) — being sought for crimes including the distribution of counterfeit medications, writing bogus prescriptions, mislabeling and distributing fake substances such as insulin and human growth hormone, importing phony toothpaste, and other felonious behavior.
Not So Miraculous 'Miracle' Cures
Undercover work, often as a patient, can be part of the assignment. Last July, for example, the FDA and DOJ announced the guilty plea of Jennings Ryan Staley, MD, a 46-year-old physician in San Diego, California, who admitted to having tried to smuggle hydroxychloroquine from China into the country to sell as a "miracle cure" for COVID-19 through his Skinny Beach Med Spas.
According to the agencies, Staley admitted working with a Chinese supplier to try to smuggle into the United States a barrel that he believed contained over 26 pounds of hydroxychloroquine powder by mislabeling it as "yam extract."
Court documents state that Staley tried to sell hydroxychloroquine powder in capsules as part of a concierge medical service. Officials said he wrote a prescription for hydroxychloroquine for one of his staff members, "and then misused the employee's name and personal identifying information and answered questions as though he were the employee to fill the prescription, all without the employee's knowledge or consent. Staley agreed that he engaged in this conduct in order to obtain more of the drug for his enterprise."
Key to the case, Green said, was the work of an OCI agent who posed as a patient to purchase a "family resistance pack" containing 20 tablets, worth about $4,000, of the drug from Staley — for which he'd paid $1.
Agents "are trained to be patients and to get whatever evidence they can," Green said. "They ask questions that a normal patient would ask, to see if any fraud is being committed by the doctor or staff."
Staley had his medical license suspended in August 2021 and last month was sentenced to 30 days in prison and a year of home confinement.
Compared with Julian Omidi, MD, Staley's ambitions were small-scale. Omidi, a plastic surgeon in Los Angeles, California, was charged with being the mastermind of a $355 million scheme to defraud the government by overbilling for Lap-Band procedures to help people lose weight.
Omidi, the government said, demanded that would-be patients first undergo a sleep study. Using the results of those studies, which his employees often doctored, the practice would gain prior authorization for operations. Omidi's GET THIN facilities took in some $41 million for the Lap-Band procedures, officials said.
And what if the insurance companies said no? Omidi and GET THIN still billed for the sleep studies — roughly $15,000 apiece for a total of an estimated $27 million. All of this happened despite the fact that Omidi had lost his medical license in 2009 for having lied on official documents about his criminal history.
A Particularly Busy 30 Months
Fears about scams involving treatments for COVID-19 have been a top priority for the office since the earliest days of the pandemic. As Catherine Hermsen, the assistant commissioner for the OCI, told Congress in July 2020, the agency had immediate cause for concern. Such schemes cropped up during the outbreak of severe acute respiratory syndrome (SARS) in 2003 and the appearance of the H1N1 influenza virus in 2013, Hermsen testified.
An FDA-led task force to combat COVID-related fraud found some 64,000 websites, registered between January and March 2020 — in the earliest days of the pandemic — with names like "covid19cure.com," "coronavirushome-kits.com," and "cureforcoronavirus.com," Hermsen said.
In March 2020, the agency launched "Operation Quack Hack" to shield consumers from fraud during the pandemic.
As of May 2022, according to the FDA, the agency has found more than 2800 "fraudulent or unproven products" linked to COVID-19 for sale online — things like nasal sprays, homeopathic remedies, herbal therapies, and antibody tests.
Officials have issued more than 285 warning letters to sellers and ordered the removal from the market of nearly 200 "unapproved, uncleared, or unauthorized" products pitched as ways to diagnose, treat, cure, ease, or prevent COVID-19. They've also succeeded in taking nearly 190 abusive websites offline.
"The FDA's ongoing surveillance for fraudulent COVID-19 medical products is a critical front-line defense to keep these products out of homes and to protect public health," Hermsen said in a recent statement to Medscape. "The FDA's Office of Criminal Investigations will continue to work with US and international law enforcement partners to bring to justice those who seek to profit from the sale of unsafe and fraudulent COVID-19 products."
For more news, follow Medscape on Facebook, Twitter, Instagram, and YouTube.
Credits:
Lead image: iStock/Getty Images
Image 1: US Food and Drug Administration
Medscape Medical News © 2022

Cite this: Meet the FDA Agents Who Bust Bad Docs - Medscape - Jun 09, 2022.