Heather Fork, MD, bought her dermatology practice in Austin, Texas, right out of medical school and built a thriving business. Nine years later, her schedule was full but her spirit was depleted. She didn't know what she wanted, only that what she had wasn't working. So she walked away from it all — her practice, medicine, even her house and belongings — and purchased an 800-square-foot cabin in the Hill Country of Texas to think about her next step.
Though it's true that the majority of US medical students are women (50.5%), almost 40% of female physicians go part-time or leave medicine altogether within 6 years of completing their residency. For female physicians who make it past the 6-year mark before jumping ship, no concrete data exist to indicate at what point they leave — just that they do.
There is, however, some data to suggest why women physicians might leave while their male colleagues remain. There's the 25% pay gap, the more than 90% who reported facing gender discrimination at work, the 1 in 10 who have experienced sexual harassment, and the nearly three quarters who reported faster rates of burnout compared with male physicians, just to offer a few clues.
The impact of a female exodus from medicine is far-reaching. The post-COVID mounting physician shortage and the surveys wherein patients report getting better care from women physicians show us that when women leave, we all lose.
But don't assume that women who leave suffer a life filled with financial ruin and regret. In many instances, pivoting from medical practice can be a gift a physician gives to herself and often benefits others; these four left medicine and have stories to tell.
The Dermatologist: Facing the Problem
Looking back, Fork can see that she was probably meant to pursue a different career from the start.​ "I never really decided to be a doctor," she says. "It was more that I can do science and I want to do something to help people." She loved the camaraderie and support from fellow residents at the University of Miami Miller School of Medicine but found her solo practice isolating and overwhelming. She was in her early 40s, burned out, and confused.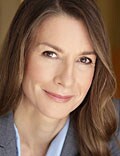 Fork realized her life's next iteration when she left her cottage to visit the local library. There, she came across an audiobook called The Passion Test that helps the reader create a more fulfilling life. Fork went home, took the test, and halfway through said, "This is what I want to do. I want to help people figure out their ideal life." Ironically, her calling — the thing she spent most of her life trying to figure out — was to help other people find theirs.
She earned a coaching certification and began working with clients, two of whom were doctors. That's when she started seeing a pattern. "This was 2009, and people didn't talk about physician burnout back then," she recalls, but she saw the writing on the wall; a year later, she launched Doctor's Crossing, a program to help physicians find fulfilling careers.
Fork notes how doctors tend to have perceived roadblocks that keep them from making a change. They worry about losing income, disappointing others, and failure. They also worry that they don't have any transferable skills because they've been trained entirely in medicine. "The process is so nebulous," she says. "When physicians think of changing careers, it looks like bushwhacking without a compass."
Through coaching, Fork aims to serve as that compass. She has coached hundreds of physicians, many of whom find ways to be happier in practice. But some do leave medicine, transitioning to areas like pharmaceuticals, healthcare administration, and medical writing. Others make a clean break. "One person bought a dessert franchise," she says.
On her second career path, Fork finally feels fulfilled and inspired in the way that she can continue to help others. "Before, I was thinking about how I can do my job less," she says. "With coaching, I never have enough time to do all the things I want to do. My energy is always expanding."
The Family Doctor: Knowing Yourself
Joanne Jarrett, MD, was a full-time family medicine practitioner in Lincoln, Nebraska, for 2 years when she became pregnant with her first child and went on what she refers to as "19 years of maternity leave." With a neurosurgeon for a father, Jarrett recognized early on that maintaining a work-life balance as a physician would be challenging but thought she'd be able to manage as many others do. "I wasn't arrogant," she says. "I was naive."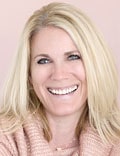 After becoming pregnant with her second daughter within 2 years of the first, Jarrett didn't want to attempt to balance work and life; she wanted to stay home and raise her daughters just as her mother had. She felt that she couldn't give her family what they needed from her while working and couldn't give her patients what they needed while parenting. She chose her family, a decision that she admits was made easier because of her husband's ability to provide financial support as an endodontic surgeon.
"I did have a lot of guilt [leaving medicine]," Jarrett admits. She never visited her residency at the University of Nevada, Reno School of Medicine because she thought they'd be ashamed of her. "Which is probably ridiculous," she adds.
Jarrett describes herself as a super anxious person, her own worst critic, and a perfectionist. A helper by nature, she loved taking care of families but struggled with the fear that she'd make a mistake. "I could never resolve the fact that I am a fallible human and I feel like my patients deserve nothing less than perfect medical care," she says. "I'd sit up in the middle of the night and worry about what I might've missed."
Today, Jarret lives with her family in rural Montana and works as a dental assistant for her husband's part-time mobile endodontic surgery practice. But her passion project has been developing a line of comfortable loungewear for her business, Shelfie Shoppe, and maintaining its blog and podcast.
"I don't feel the need to justify the fact that I went to medical school and only spent 2 years in full-time practice," she says. "What I've put into medicine is not going to go away."
The Ob/Gyn: (Re) Discovering Your Passion
Like Jarett, and perhaps most physicians, Kathy Varadi, MD, was a perfectionist, but after two decades practicing as an Ob/Gyn, she felt that she started to lose her edge and walked away at 63.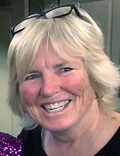 Varadi recalls how she started to feel a sense of dread when she had an upcoming surgery, even though surgery had been what she loved the most. "I worried that I might hurt somebody, and that fear overtook me." She began referring away difficult surgeries though she continued to deliver babies because she was so adept at it. "I delivered a small town," she says, laughing.
Varadi's fears weren't the result of a catastrophe; she was simply worn down. Older physicians told her that she would know when it was time to leave medicine. "And I knew," she says. "I needed to take care of myself." Varadi says her commitment to work had kept her from having children of her own and often pulled her away from friends and family. "I gave up the idea of being a mom and I gave up a lot of time with my siblings, parents, and friends for my patients. And I did it gladly," she says. "But I didn't have any more to give."
It took 5 years and the support of a therapist, friends, and family before Varadi announced her retirement. During that final year, she began to wonder what she would do next. "My dad told me, 'Don't just stop when you retire; find something else.'" Varadi's "something else" would be her second favorite subject in grade school after science: art.
She had always dabbled in art, but her sister was considered the artist in the family and Varadi was pigeonholed as the scientist. Then, while staying at her vacation cottage on Tybee Island, Georgia, where she planned on retiring, she learned about the Savannah College of Art and Design and applied. She was accepted and in 2018, earned a degree in painting and a minor in drawing. Along the way, she tried to keep her medical background on the down-low. "It took me a while to come out as a physician because I wanted them to know Kathy Varadi, not Dr Varadi," she says.
Varadi, who has embraced her creative life and even dyed her hair in rainbow colors, then enrolled in the 2D visual arts graduate program at Georgia Southern University, but she held onto her identity as a doctor for as long as she could. She even got her license in Georgia, though she never practiced there. Halfway through graduate school, Varadi went to show a fellow student her medical license when she realized it had lapsed. "I just looked up at Heaven and said, 'Okay, I get it. I'm an artist.'"
The Generalist: Giving Back
The "aha moment" for Maria Phalime, MD, came in 2002. She was in her late 20s and when leaving a hectic night shift at a community health center in South Africa, she spotted a man that she had treated hours earlier for a stab wound. He was drunk and belligerent, bleeding from his wound and trying to wave down a taxi. He clearly needed medical attention.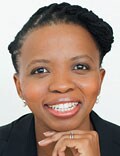 Eventually, a taxi stopped, and Phalime just watched as he got in and rode away. "It was a moment of clarity after months of indecision," she says in a TEDx talk wherein she recalls the experience of not going to a person in need. "I knew in that moment that it was time to quit medicine."
She describes her time working as a doctor in public hospitals as "hellish." Long hours, poorly resourced facilities, warzone-type violence, and a region in denial about the AIDS epidemic ravaging its population made work insufferable.
Once Phalime decided to leave, she set up interviews with nonmedical folks she knew to talk about their work and understand what they do. "Medical school only trains you to be a doctor, nothing else," she says. "I felt that I needed to find out about the world of work outside of medicine."
She left the hospital on a Friday and started her new career in investment promotion for a province in South Africa on the following Monday. She remained with the agency for 4 years, until the birth of her first daughter.
Then, 6 months into her second pregnancy, her husband brought home a pamphlet about how to write a novel in 100 days. With 3 months left in her pregnancy and no job prospects, Phalime took the challenge. "My mind was saying no, but my heart was saying yes," she recalls.
She completed the novel and loved the process, so she enrolled in a nonfiction writing course where the final deliverable was a 5000-word story. Phalime chose to write about her medical journey, which turned out to be cathartic for her and intriguing to the course coordinator who told Phalime it was an important story.
A few weeks later, a large publication released a call for submissions of stories that were important to the national discourse in South Africa, and Phalime submitted a proposal for her memoir. She won the award, a cash prize, and a publishing contract.
Phalime wanted to write the book as a way to get closure but as she was working on it, she had conversations with other doctors and began hearing stories that were similar to her own. "I started thinking, this isn't a personal failing, this is something more systemic," she says.
Postmortem: The Doctor Who Walked Away was published in 2014 and with its release came a flood of messages from doctors essentially saying "Me too." "I thought I was writing this book as a full stop on that medical chapter, but it was actually a semicolon," she says. "I realized now that I've come out of the other side, that I can contribute in some way."
Today, Phalime facilitates leadership programs at the University of Cape Town Nelson Mandela School of Public Governance and provides one-on-one coaching and leadership development, with doctors as her primary clients. But she doesn't coach physicians away from medicine unless they're set on leaving. "I empower and capacitate doctors to better navigate their environment in a way that then has them stay," she says.
It's the kind of support Phalime thinks might have kept her from leaving medicine. "The health system is huge, and it's entrenched," she explains. "You can make efforts, and in time things will improve, but my work is about how do you navigate the challenging contexts in which you work, and how do you create circles of performance and wellbeing within your sphere of control."
When asked about how her life today compares with when she was practicing medicine, Phalime responds: "It's like chalk and cheese."
Follow Medscape on Facebook, Twitter, Instagram, and YouTube
Credits:
Lead image: Medscape Illustration
Image 1: Heather Fork, MD
Image 2: Joanne Jarrett, MD
Image 3: Kathy Varadi, MD
Image 4: Maria Phalime, MD
Medscape Medical News © 2022 WebMD, LLC

Send news tips to news@medscape.net.
Cite this: 'I Left Medicine to Save My Life': How Four Female Physicians Found Fulfillment in Their Second Act - Medscape - Jun 08, 2022.