Pregnant family medicine residents encounter unique challenges during their postgraduate training and often experience a decrease in support once they return to work, according to a new study.
Residents reported postpartum depression, anxiety, conflict between their roles as a parent and as a physician, and a sense of guilt for neglecting their partner and family due to the demanding workload during residency.
"Pregnancy during residency is becoming much more common in recent years, and the number of female residents of childbearing age is increasing," Moa Sugimoto, MD, one of the study coauthors and a family physician at Lumby Health Centre in Lumby, British Columbia, Canada, told Medscape Medical News.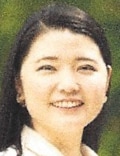 At the University of British Columbia, for instance, 60% of family practice residents are women, she said. During the study period, Sugimoto was a family medicine resident at the university.
"Many residents are working under pressure to be hardworking and 'good residents,'" she said. "However, during pregnancy, it doesn't work due to physical and mental changes. It's very important to normalize those difficulties so residents can speak up and ask for help."
The study was published in the May issue of Canadian Family Physician.
Speaking Up
Sugimoto and Hamideh Bayrampour, PhD, an assistant professor in the midwifery program at the University of British Columbia, interviewed nine family medicine residents who experienced pregnancy during their postgraduate training between 2014 and 2018.
The participants were at different stages of childbearing — two were pregnant, three were on maternity leave, and four had returned to work. Eight experienced pregnancy during the first internship year of a 2-year residency with numerous rotations.
During semistructured phone interviews, the participants talked about challenges during pregnancy, maternity leave, and the return to work. Sugimoto and Bayrampour conducted content analyses with an inductive and deductive approach to identify common themes and then shared the results with the participants for feedback.
During pregnancy, the participants reported an increase in adverse symptoms and an increased risk of complications, including excessive fatigue, frequent and severe contractions, bleeding, and threatened preterm labor. Three participants also experienced a miscarriage during residency before successfully delivering a baby after a later pregnancy. They attributed the complications to the heavy workload of clinical duties because the symptoms improved after taking leave.
Residents on busy rotations during pregnancy also reported pressure to prioritize work over their well-being. Obstetrics, surgery, and clinical teaching units were seen as the busiest rotations, with office-based rotations such as family medicine seen as "pregnancy friendly" because they involved less standing and more predictable work hours.
During maternity leave, three residents reported postpartum depression and anxiety, and one resident reported an "identity crisis" because of the sudden transition from being a trained provider to becoming an inexperienced parent.
Upon return to work, residents reported a decrease in clinical function due to postpartum sleep deprivation and difficulty with breastfeeding. Half decided to stop breastfeeding earlier than they planned because they couldn't take breaks for pumping, use private rooms, or store breast milk in a fridge.
"Beyond training, the prospects are even grimmer, since staff physicians are not privy to the same benefits and protections of trainees," Teresa Chan, MD, associate dean of continuing professional development in medicine at McMaster University in Hamilton, Ontario, Canada, told Medscape Medical News.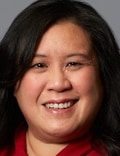 Chan, who wasn't involved with this study, has researched parental leave policies at residency programs across Canada.
"This is a crucial issue around gender equity since the structures we persistently foster (annual exams, required shift durations, lack of support for lactation in returning mothers) perpetuate the gender gap that is found in leadership and, likely, pay," she said.
Seeking Support
The participants noted several aspects of support from their residency programs, such as offering emotional support, arranging requested time off, providing an exemption from night calls, rearranging rotation schedules, and offering part-time options.
The programs also supported postpartum residents by offering unpaid parental leave for 17 to 78 weeks. Most took maternity leave for 8 to 12 months, which they found helpful due to employment insurance income.
Several residents said scheduling a gradual return to work or a part-time option was helpful, and shift-based or office-based rotations often provided the most predictable working hours.
Sugimoto and Bayrampour have discussed starting new programs to improve support for childrearing residents, particularly after parental leave. Peer-support programs, such as mentorship and breastfeeding options, are expected in the near future, they said.
"Many female residents are aged 25 or more because of their education years before residency, and some hope to start a family during residency due to the limited fertile age window," Sugimoto said. "It's important to discuss pregnancy, parental leave, and childrearing during residency not only for the female residents but also the entire community of postgraduate trainees."
The study was funded by the University of British Columbia Family Practice Residency Program and the Lloyd Jones Collins Research Award. Sugimoto and Chan have disclosed no relevant financial relationships.
Can Fam Physician. 2022;68:356-363. Full text
Follow Medscape on Facebook, Twitter, Instagram, and YouTube.
Credits:
Lead Image: iStock/Getty Images
Image 1: Lumby Health Centre
Image 2: McMaster University
Medscape Medical News © 2022

Cite this: Carolyn Crist. Residency Challenging for Pregnant Family Medicine Doctors - Medscape - Jun 07, 2022.