People with HIV have an increased risk of breakthrough SARS-CoV-2 infections, a new study finds, and the authors say an additional primary vaccine dose should be considered for all who are living with the disease.
Currently, an additional primary dose administered 28 days after a second dose of the mRNA (Moderna or Pfizer) vaccines or after the first dose of the Johnson & Johnson (J&J) vaccine is recommended only for those with advanced or untreated HIV.
The Centers for Disease Control and Prevention (CDC) recommends boosters for all adults with or without HIV.
Sally B. Coburn, PhD, MPH, with the Department of Epidemiology, Johns Hopkins Bloomberg School of Public Health, Baltimore, Maryland, led the study, which was published online today in JAMA Network Open. In their study, the researchers estimate the risk of breakthrough infections among fully vaccinated adults on the basis of HIV status in the United States.
Adults with HIV who were fully vaccinated before June 30, 2021, were matched with adults without HIV with regard to date of full vaccination, age, race/ethnicity, and sex. All were followed through December 31, 2021.
Patients were considered fully vaccinated either 14 days after the second dose of the Pfizer or Moderna shots or 14 days after the single dose of the J&J shot.
Breakthrough Risk 28% Higher
In the study of 113,994 patients, researchers found that risk of breakthrough SARS-CoV-2 infection was low overall (3.8%) but was 28% higher among people with HIV in comparison with people without HIV (adjusted hazard ratio, 1.28; 95% CI, 1.19 – 1.37).
The breakthrough rate was also higher in the HIV group (55 cases per 1000 person-years, vs 43 cases per 1000 person-years in people without HIV).
Patients were drawn from the Corona-Infectious-Virus Epidemiology Team (CIVET)–II of the North American AIDS Cohort Collaboration on Research and Design (NA-ACCORD), which is part of the International Epidemiology Databases to Evaluate AIDS (IeDEA) collaboration, which involves four cohorts.
Among people with HIV, those younger than 45 years (vs those aged 45–54) and those with a history of COVID were more likely to experience breakthrough infections. Additionally, those who didn't get any additional shots after the primary vaccination were more likely to have breakthrough infections, amplifying the need to get boosters, the authors write.
The authors note that there was no link between breakthrough infections and HIV viral load suppression, but high CD4 counts (>500 cells/mm3) were associated with fewer breakthrough cases among people with HIV.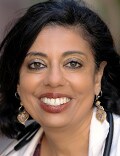 Monica Gandhi, MD, professor of medicine and associate division chief of HIV, infectious diseases, and global medicine at the University of California, San Francisco, praised the study, noting that until now, large studies have not examined the rate of breakthrough infections among vaccinated people with HIV and people without HIV in the US.
She told Medscape Medical News she agrees with the authors that a third dose for all who are living with HIV is needed because rates of breakthrough infections were high across all populations during the Omicron surge (which largely occurred after the period of this study).
She said she wasn't convinced the third shot was needed before Omicron, because breakthrough rates in both HIV and non-HIV groups were low.
"However, the most interesting part of this study for me was how well the vaccines worked in people with HIV with generally higher CD4 counts and virologic suppression, again telling us as HIV providers how well the HIV medicines work and how our patients with HIV have relatively normal immune systems if treated," she said.
One limitation of the study was that the study population was 92% male. Also, those without regular access to healthcare (who may be at greater risk for COVID) were less likely to be included in the study. People engaged in care may seek more frequent COVID-19 testing, which could lead to higher detection of breakthrough infections than in the general population
"Future analyses should account for testing practices and include a larger proportion of women with HIV," the authors write. "Ultimately, policy makers must determine the appropriate balance between preventing further COVID-19 infections and possibly unnecessary additional vaccinations."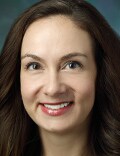 Co-author Keri Althoff, PhD, MPH, told Medscape that there's one unanswered question that would strengthen the call to action by the CDC: Do people with HIV have more severe post-vaccination COVID-19 breakthrough illness?
"We have a second paper that is a preprint and currently under peer review," she said. "In this paper, we found that people with HIV with a CD4 count <350 cells/mm3 were more likely to be hospitalized with post-vaccination COVID-19 breakthrough illness compared to similar people without HIV. "
At a minimum, Althoff said, policymakers should consider including people with HIV with a CD4 <350 cells/mm3 (loosening the restriction to <200 cells/mm3) in their recommendations for people who are moderately or severely immunocompromised.
The research was funded with supplemental funds to the North American AIDS Cohort Collaboration on Research and Design. Coburn reports no relevant financial relationships. A co-author has received grants from the Canadian Institutes of Health Research, Alberta Innovates, and Cumming School of Medicine, University of Calgary/Alberta Health Services outside the submitted work. One co-author reports serving as a consultant to TrioHealth, Kennedy Dundas, and MedIQ outside the submitted work.
JAMA Netw Open. Published online June 7, 2022. Full text
Marcia Frellick is a freelance journalist based in Chicago. She has previously written for the Chicago Tribune, Science News, and Nurse.com, and was an editor at the Chicago Sun-Times, the Cincinnati Enquirer, and the St. Cloud (Minnesota) Times. Follow her on Twitter at @mfrellick.
For more news, follow Medscape on Facebook, Twitter, Instagram, and YouTube.
Credits:
Lead image: Getty Images/Medscape
Image 1: Dr Monica Ghandi
Image 2: Dr Keri Althoff
Medscape Medical News © 2022

Cite this: Marcia Frellick. People With HIV May Need an Additional COVID Vaccine Dose - Medscape - Jun 07, 2022.