Neurologists from around the country recently converged on Capitol Hill to urge legislators to support bills that would extend telehealth services, increase the neurology workforce in the United States, and remove barriers to timely patient care.
The 2-day visit was part of the 20th annual Neurology on the Hill (NOH), a program organized by the American Academy of Neurology (AAN). Although about 160 neurologists from 41 states participated, that was a decline from events held before the pandemic, which typically draws upwards of 200 neurologists.
Participants met virtually and in-person with legislators and staff in about 200 Congressional offices to discuss priority legislation. But the program's goal isn't just to pass legislation, organizers note. The real objective is to help neurologists learn how to look beyond the clinic to support their patients.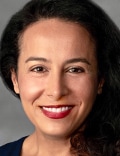 "The single greatest thing we can do, apart from caring for our patients, is to advocate for them at the local and national level," Nassim Zecavati, MD, MPH, an AAN fellow and associate professor of neurology at Virginia Commonwealth University, Richmond, told Medscape Medical News.
Zecavati, who is also director of Epilepsy at the Children's Hospital of Richmond, has participated in NOH every year since 2009.
Establishing Relationships
The AAN covers flight, hotel, and program-related expenses during the event and provides a day-long training before participants meet with legislators.
NOH events typically focus on neuroscience research needs, access to care, and addressing barriers facing neurologists and their patients.
The program also allows neurologists to establish long-term relationships with legislators and legislative staff, said Bruce H. Cohen, MD, chair of the AAN's Advocacy Committee and director of the NeuroDevelopmental Science Center at The Children's Hospital Medical Center of Akron, Ohio.
"Neurologists have a unique perspective and a very compelling story to share with their legislators," Cohen told Medscape Medical News.
"Patients with neurologic disease face many challenges and the bills we advocated for at this event would advance changes to improve their care experience," he added.
AAN's Advocacy Committee selects legislative priorities for each NOH. Previous NOH programs have focused on telemedicine, funding for brain research, and efforts to increase the number of practicing neurologists.
Addressing Shortages
Among this year's top bills are measures to increase the number of neurologists in the United States.
"Addressing the challenges facing the neurology workforce is a key priority for the AAN," Cohen said.
He noted the committee has heard "about a range of challenges impacting practices and patient access around the country."
This includes the ongoing neurologist shortage, an inability to recruit neurologists to certain geographic areas, the aging of both the US population and clinicians, policies that have led to physician burnout, and challenges associated with recruiting and retaining nonphysician staff at healthcare practices because of a tight labor market.
A 2013 study estimated that by 2025, the demand for neurologists will exceed the number of practitioners in the US by 19%, which will in turn increase the time patients must wait to see a neurologist.
Two bills could address that issue. The Resident Physician Shortage Act of 2021 would increase the number of residency positions eligible for graduate medical education payments under Medicare.
The Conrad State 30 and Physician Access Reauthorization Act would extend and expand a program that allows international doctors trained in the US to remain in the country after their residencies if they agree to practice in regions that have a physician shortage.
Expanding Telehealth Services
NOH participants also talked with legislators about the Improving Seniors' Timely Access to Care Act of 2021, which would streamline the prior authorization process in Medicare Advantage and create an electronic prior authorization program, and the Safe Step Act, which would ensure that patients are not required to change medications that have shown to be effective just because they had a change in job or insurance.
For Zecavati, however, it is a bill to extend and expand telehealth services that could have the more immediate effect on her practice. About half of her patients use telehealth services, including many with chronic illnesses and mobility issues.
"It is hard to put into words the positive impact telehealth has had on our ability as physicians to expand access and care for our patients," said Zecavati. She called the expansion of telehealth the "silver lining of this [COVID-19] public health emergency."
The Telehealth Extension & Evaluation Act would extend Medicare waivers for telemedicine that were authorized during the COVID public health emergency for 2 years after the emergency ends.
Zecavati noted that although she and her colleagues use telehealth to mainly deliver care to established patients, they also use it for new patients in remote regions of their state and when a rapid follow up is needed following hospitalization or discharge from the Emergency Department.
"By improving access through telehealth, we are reducing our wait times from months to days," she said.
In addition to NOH, the AAN holds a weekend advocacy leadership forum, a legislative summit, and "Neurology Off the Hill," a project that encourages neurologists to meet with their legislators during the August Congressional recess. It also runs BrainPAC, the only political action committee in Washington, DC that specifically represents neurologists.
"We're very confident that NOH has an impact," Cohen said. "We can see it in the number of co-sponsors that join our key bills and even in the comments they make after our visits."
Zecavati has received compensation to speak on behalf of the American Academy of Neurology and the American Medical Association.
For more Medscape Neurology news, join us on Facebook and Twitter
Credits:
Lead image: Thinkstock/Getty Images
Image 1: Dr Nassim Zecavati
Medscape Medical News © 2022 WebMD, LLC

Send news tips to news@medscape.net.
Cite this: AAN Urges Legislators to Tackle US Neurologist Shortage, Extend Telehealth Services - Medscape - Jun 06, 2022.