Among an estimated 87% of people with HIV (PWH) whose condition has been diagnosed, roughly 66% have received medication. But only half are retained in care, leaving substantial risk for viral rebound and further HIV transmission.
A variety of factors contribute to falling out of care (OOC), a primary reason why a team from the Centers for Disease Control and Prevention (CDC) reviewed over three decades of studies, with the goal of identifying best practices for reengagement.
The research, which was published May 1 in the journal AIDS, underscores the need for more customized strategies, rather than a one-size-fits-all approach, especially for historically underserved communities.
"Many study participants across the studies included in this review represented communities who have the largest challenges with remaining in care," Darrel H. Higa, PhD, MSW, lead study author and a behavioral scientist at the CDC in Atlanta, told Medscape Medical News.
For example, "Some face barriers that may limit their access to care...including not having health insurance or being unable to pay for doctor visits or medication, HIV-related stigma, racism, homophobia, transphobia, health literacy, and a lack of providers who specialize in HIV care," he said.
Other challenges relate to personal barriers, such as competing priorities (eg, work or childcare), substance use, mental health disorders, transportation problems, or a lack of social support.
Even with improvements that address some of these barriers, such as expanded access to healthcare insurance and broader provision of medical care and HIV medications through the national Ryan White program, structural challenges and social barriers persist.
Better vs Best Practices
In their analysis, the CDC team expanded the scope of prior reviews by including literature published between 2000 and 2020 and further conducted meta-analyses to assess the effectiveness of five common, nonmutually exclusive interventions:
patient navigation

appointment help/alerts

psychosocial support

transportation/appointment reminders

data-to-care HIV care outcomes (using health department surveillance data and/or patient health records to identify andre-engage OOC PWH)
The majority of the 26,154 participants in 39 included studies (incorporating 42 unique interventions) were male (71%) and Black (64%); the most common time frame for OOC was between 6 and 12 months, but some studies used a time frame of 3–4 months, and others, more than 12 months.
Definitions for reengagement and retention were likewise inconsistent across studies but most commonly involved having an HIV medical visit or viral load test record between 2 and 6 months (reengagement), and ≥1 medical visits in each 6-month period a minimum of 60 days apart for a period of over 2 years (retention).
This is notable, as it points to the role played ― at least in part ― by the care fragmentation inherent in the US healthcare system. Without national indicators or thresholds for clinical outcomes, services are unlikely to reach scale.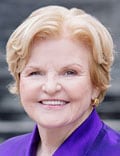 "You can't expect retention in care until you have as close to [a] seamless, less fragmented safety net in the US," said Mary Jane Rotheram-Borus, PhD, distinguished professor of clinical psychology and director of the Global Center for Children and Families at the Semel Institute for Neuroscience and Human Behavior at the University of California–Los Angeles. (Rotheram-Borus authored an accompanying editorial but was not involved in the study.)
Nevertheless, review findings highlighted that overall, the five interventions appeared to improve care reengagement (odds ratio [OR] = 1.79, 95% CI, 1.36 – 2.36), care retention (OR = 2.01; 95% CI, 1.64 – 2.46), and viral suppression (OR = 2.50; 95% CI, 1.87 – 2.24).
Overall, the five strategies were associated with optimal reengagement and retention in care. In addition, four of them were associated with viral suppression for PWH who were OOC during the study time frame. The one exception was data-to-care, for which the evidence supporting an association with viral suppression was unclear.
Because of the similarities between patient navigation and transportation/appointment accompaniment, the researchers also compared PWH who received combined strategies to those who did not.
"The findings suggest that patient navigation services that often include helping with transportation to appointments or accompanying PWH to appointments may be more effective compared to interventions without the combination," explained Higa, "especially for communities with the largest challenges remaining in care."
He added that, moving forward, many of the same strategies that help reengage out-of-care PWH may be useful for retention. These include co-locating services, outreach, mental health services, clinical care models, telemedicine, and financial incentives.
Despite its financial investments toward ending the HIV epidemic, the US arguably still has a long way to go to improve retention and care.
Still, Rotherham-Borus underscores the silver lining.
"The breakthroughs in medication are substantial," she said, pointing to her own research, which has shown that at least 60% of newly infected, poor, LGBTQP young people up to age 24 have been linked to care and are adherent enough to be virally suppressed.
For PWH who are out of care, perhaps treatment advances — including long-acting injectables — may ultimately fill in the gaps.
Higa and Rotherum-Borus report no relevant financial relationships.
AIDS. Published online May 1, 2022. Abstract
Liz Scherer is an independent journalist specializing in infectious and emerging diseases, cannabinoid therapeutics, neurology, oncology, and women's health.
For more news, follow Medscape on Facebook, Twitter, Instagram, and YouTube.
Credits:
Lead image: Prostockstudio/Dreamstime
Image 1: UCLA
Medscape Medical News © 2022

Cite this: Liz Scherer. HIV Care Continuum Conundrum: Challenges of Out-of-Care Patients - Medscape - Jun 06, 2022.