NEW ORLEANS – Patients with severe schizophrenia who fail to respond to treatment with standard doses of second-generation antipsychotics show significant improvement with – and tolerance of – higher maintenance doses of the drugs, new research shows.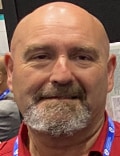 "The use of [higher doses of] long-acting injectable second-generation antipsychotics shows improvement not only in treatment adherence, but also in diminished relapses and suicide attempts compared with other previous treatment options used with these severely ill patients," lead author Juan Jose Fernandez-Miranda, MD, said in an interview.
Fernandez-Miranda, of the Mental Health Service of the Principality of Asturias, in Gijón, Spain, underscored the tolerability of the novel approach of high doses: "No important side effects were found, and less than occurred with previous treatments," he said.
While higher doses of second-generation antipsychotics for patients with treatment refractory schizophrenia are sometimes considered necessary, particularly with acute psychosis, evidence of benefits of the approach is lacking, and there are concerns about adverse events such as extrapyramidal symptoms and hyperprolactinemia.
To investigate the effects, the authors evaluated patients in a community-based, case managed program with severe, (CGI-S = 5), resistant schizophrenia.
All had been treated in the previous 3 years with at least two different antipsychotics, including clozapine in a few cases, with poor outcomes when receiving standard doses, and eligibility included being at risk of medication noncompliance, and/or experiencing a lack of effectiveness or adverse effects with previous antipsychotics.
For the second 3 years of the observational study, they were treated with doses of at least 75 mg of risperidone long-acting injectable (n = 60), 175 mg or more of monthly paliperidone palmitate (n = 60), or 600 mg or higher of aripiprazole once monthly (n = 30).
During the study, the average antipsychotic doses were: risperidone 111.2 mg/14 days; paliperidone palmitate 231.2 mg. eq./28 days; and aripiprazole 780 mg/28 days. In addition to the intensive pharmacological intervention, patients received psychosocial integrated intervention, as in the previous 3 years.
Over the 3 years with the higher maintenance doses, significant improvements were observed with all of the injectable treatment groups in terms of decreases on the Clinical Global Impression Scale – Severity score (CGI-S; P < .01) and in the four areas of the World Health Organization Disability Schedule (WHO-DAS), including in self-care, occupational, family, and social measures (P < .01 through P < .001).
Scores on the Medication Adherence Rating Scale (MARS), increased with all of the long-acting injectables (P < .01), particularly with paliperidone palmitate and aripiprazole.
Patients had significant decreases in hospital admissions at the end of the 36-month treatments and reductions in suicide attempts (both P < .001), compared with the previous 3 years, without any differences across the three injectables.
Importantly, tolerability was good for all of the long-acting antidepressants, with reductions in side effects as well as biological parameters compared with previous treatments, notably in the aripiprazole group.
While reductions in weight and prolactin levels were observed in all long-acting treatments, the differences were statistically significant only among patients treated with aripiprazole (P < .05), as was expected.
Two patients treated with aripiprazole discontinued treatment because of side effects from treatment, and the rate was five with paliperidone palmitate and nine with risperidone.
One person in the aripiprazole group discontinued because of a lack of effectiveness, while two discontinued in the paliperidone palmitate group and four with risperidone.
Fernandez-Miranda noted that "both the intensive case-managed multicomponent treatment and use of high doses of long-acting antipsychotics were in all probability linked to the high adherence and positive clinical outcomes."
The results provide evidence that "long-acting second-generation antipsychotics are a remarkable option for patients with severe schizophrenia and a background of treatment discontinuation or intolerable adverse effects with other antipsychotics," Fernandez-Miranda added.
"We suggest that, in some illness critical conditions, high doses of long-acting second-generation antipsychotics could represent an alternative to clozapine," he added.
Some Hesitation Warranted
Commenting on the study, T. Scott Stroup, MD, MPH, professor of psychiatry at Columbia University, New York, noted the key limitations of a lack of randomization and comparison group of clozapine or typical-dose long-acting injectables.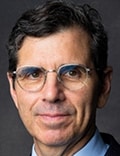 "In addition, pre-post or mirror-image designs may be affected by expectation bias and regression to the mean," he said in an interview.
"I don't doubt that some patients do well on relatively high doses of long-acting injectable medications and that some tolerate these doses," he noted "Most adverse effects are dose related, but without a typical-dose comparison group we cannot assess this."
Ultimately, Stroup recommends sticking with standard recommendations – at least to start.
"My take-home message is that clozapine remains the treatment of choice for treatment-resistant schizophrenia, and in most cases clozapine should be tried before considering high-dose long-acting injectables," he said.
"If there is uncertainty about whether someone is taking a prescribed oral antipsychotic medication, then a trial of a typical dose of a long-acting injectable is a good option to rule out pseudo-treatment resistance."
Furthermore, "this study doesn't affect the recommendation that people who need antipsychotic medications should receive the lowest effective dose," he said.
The authors and Stroup had no disclosures to report.
This article originally appeared on MDedge.com, part of the Medscape Professional Network.
Credits:
Lead image: Dreamstime
Image 1: Dr Juan Fernandez-Miranda
Image 2: Columbia University
Medscape Medical News © 2022 WebMD, LLC

Cite this: High-Dose Antipsychotics Safe, Effective in Refractory Schizophrenia - Medscape - Jun 03, 2022.