With monkeypox now circulating in the United States, expecting mothers may worry about what might happen if they contract the infection while pregnant.
As of today, 25 cases of monkeypox have been confirmed in the United States since the outbreak began in early May, according to the US Centers for Disease Control and Prevention (CDC). Although none of those cases has involved a pregnant person, the World Health Organization (WHO) says monkeypox can p ass from mother to fetus before delivery, or to newborns by close contact during and after birth.
The case count could grow as the agency continues to investigate potential infections of the virus. In a conference call Friday, health officials stressed the importance of contact tracing, testing, and vaccine treatment.
As physicians in the United States are scrambling for information on ways to treat patients, a new study in Ultrasound in Obstetrics & Gynecology could help clinicians better care for pregnant people infected with monkeypox. The authors advise consistently monitoring the fetus for infection and conducting regular ultrasounds, among other precautions.
Asma Khalil, MB BCh, MD, a professor of obstetrics and fetal medicine at St. George's University, London, England, and lead author of the new study, said the monkeypox outbreak outside Africa caught many clinicians by surprise.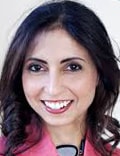 "We quickly realized very few physicians caring for pregnant women knew anything at all about monkeypox, and how it affects pregnancy," Khalil told Medscape Medical News. "Clinicians caring for pregnant women are likely to be faced soon with pregnant women concerned they may have the infection — because they have a rash, for example — or indeed pregnant women who do have the infection."
According to the CDC, monkeypox can be transmitted through direct contact with the rash, sores, or scabs caused by the virus, as well as contact with clothing, bedding, towels, or other surfaces used by an infected person. Respiratory droplets and oral fluids from a person with monkeypox have also been linked to spread of the virus, as has sexual activity.
Although the condition is rarely fatal, infants and young children are at the greatest risk of developing severe symptoms, health officials said.
The US Food and Drug Administration has approved a monkeypox vaccine, Jynneos (Bavarian Nordic A/S), for general use, but it has not been specifically approved for pregnant people. However, a study of 300 pregnant women who received the vaccine reported no adverse reactions or failed pregnancies linked to the shots.
The new review suggests that women who have a confirmed infection during pregnancy should have a doctor closely monitor the fetus until birth.
If the fetus is over 26 weeks or if the mother is unwell, the fetus should be cared for with heart monitoring, either by a doctor or remotely every 2-3 days. Ultrasounds should be performed regularly to confirm that the fetus is still growing well and that the placenta is functioning properly.
Further into the pregnancy, monitoring should include measurements of the fetus, detailed assessment of the fetal organs and the amniotic fluid. Once the infection is resolved, the risk to the fetus is small, according to Khalil. However, since data are limited, she recommended an ultrasound scan every 2-4 weeks. At birth, for the protection of the infant and the mother, the baby should be isolated until infection is no longer a risk.
The Royal College of Obstetricians & Gynaecologists is preparing guidance on the management of monkeypox in pregnant people, Khalil said. The American College of Obstetricians and Gynecologists said it is "relying on the CDC for the time being," according to a spokesperson for ACOG.
"There is a clear need for further research in this area," Khalil said. "The current outbreak is an ideal opportunity to make this happen."
Khalil has disclosed no relevant financial relationships.
Ultrasound Obstet Gynecol. Published online June 2, 2022. Full text
For more news, follow Medscape on Facebook, Twitter, Instagram, YouTube, and LinkedIn
Credit:
Lead image: Dreamstime
Image 1: Dr Asma Khalil
Medscape Medical News © 2022 WebMD, LLC

Send news tips to news@medscape.net.
Cite this: Monkeypox Largely a Mystery forPregnant People - Medscape - Jun 03, 2022.