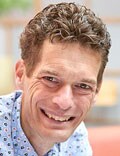 The twincretin tirzepatide might become part of the arsenal against diabetic kidney disease, new research suggests. Notably, the drug significantly reduced the likelihood of macroalbuminuria in a prespecified subanalysis of the SURPASS-4 clinical trial.
"Once-per-week tirzepatide compared to [daily] insulin glargine treatment resulted in a meaningful improvement in estimated glomerular filtration rate (eGFR) decline and reduced urine albumin-to-creatinine ratio (UACR) and the risk of end-stage kidney disease (ESKD) — with low risk of clinically relevant hypoglycemia in participants with type 2 diabetes at high cardiovascular risk and varying degrees of chronic kidney disease (CKD)," lead investigator Hiddo J.L. Heerspink, PhD, PharmD, summarized in an email to Medscape Medical News.
The US Food and Drug Administration has just approved tirzepatide (Mounjaro, Eli Lilly) — a novel, glucose-dependent insulinotropic polypeptide (GIP) combined with a glucagon-like peptide-1 (GLP-1) receptor agonist — to treat glycemia in patients with type 2 diabetes, based on the results of five pivotal SURPASS trials, as reported recently by Medscape Medical News.
Heerspink presented the new findings on the impact of tirzepatide on kidney function during an oral session today at the American Diabetes Association (ADA) 82nd Scientific Sessions in New Orleans.
40% Reduced Risk of Kidney Function Decline
The main results of SURPASS-4 were published last year in The Lancet, as reported by Medscape Medical News. Those results showed tirzepatide appeared superior to insulin glargine in lowering A1c in patients with type 2 diabetes at high cardiovascular risk who were inadequately controlled on oral diabetes treatments.
Now, Heerspink and colleagues have shown that patients who received tirzepatide as opposed to insulin glargine were significantly less likely to have kidney function decline that included new-onset macroalbuminuria (hazard ratio [HR], 0.59; P < .05).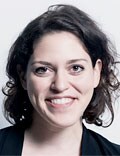 "These are very large benefits and clearly indicate the potential of tirzepatide to be a very strong kidney protective drug," said Heerspink, from the Department Clinical Pharmacy and Pharmacology, University Medical Center Groningen, in The Netherlands.
"Based on results from the SURPASS-4 trial, tirzepatide has significant kidney-protective effects in adults with type 2 diabetes with high cardiovascular risk and largely normal kidney function," agreed session chair Christine Limonte, MD, in an email to Medscape Medical News.
The approximate 40% reduced risk of kidney function decline in this population "is important because it suggests that this novel agent may contribute to the growing arsenal for preventing and treating diabetic kidney disease," added Limonte, a clinical research fellow in the Division of Nephrology, University of Washington, Seattle.
"Over the last several years," she noted, "sodium-glucose cotransporter-2 (SGLT2) inhibitors and GLP-1 receptor agonists have been identified as having significant kidney protective effects in type 2 diabetes, and as such, are becoming first-line agents in the treatment of diabetic kidney disease."
Additional studies are needed, she added, to assess the impacts of tirzepatide compared to these agents (particularly GLP-1 receptor agonists, which overlap in their mechanism of action).
"With the growing number of therapeutic options for diabetic kidney disease, future research should also focus on identifying combinations of agents which benefit individuals in a 'targeted' manner," according to Limonte.
"Ensuring accessibility to kidney protective agents by promoting access to healthcare and reducing drug costs is essential to improving outcomes in diabetic kidney disease," she added.
Strongest Reduction Seen in Risk of New Macroalbuminuria
One in three adults with diabetes has CKD, according to a press release by the ADA. Therefore, there is a need for therapies to reduce the development and progression of CKD in patients with type 2 diabetes.
The prespecified analysis of SURPASS-4 investigated the potential renoprotective effects of tirzepatide.
The trial enrolled 1995 patients with type 2 diabetes at increased risk of cardiovascular disease. Patients were a mean age of 63.6 years and had a mean A1c of 8.5%.
Most patients had normal kidney function. Mean eGFR based on the Chronic Kidney Disease Epidemiology Collaboration (CKD-EPI) equation was 81.3 mL/min/1.73m2.
Few patients (17%) had moderately or severely reduced kidney function (eGFR < 60 mL/min/1.73m2). Around a quarter of the patients (28%) had microalbuminuria (UACR 30-300 mg/g) and 8% had macroalbuminuria (UACR > 300 mg/g).
Patients were randomized to receive a weekly injection of 5, 10, or 15 mg tirzepatide or a daily individualized injection of insulin glargine starting at 10 IU/day at bedtime, titrated to a fasting blood glucose < 100 mg/dL, in addition to existing oral glucose-lowering agents.
The primary outcomes of the subanalysis were:
Endpoint 1: a composite of ≥ 40% decline in eGFR from baseline, renal death, progression to ESKD, and new-onset macroalbuminuria.

Endpoint 2: the same as endpoint 1 excluding new-onset macroalbuminuria.
During a median follow-up of 85 weeks and up to 104 weeks, patients who received tirzepatide versus insulin glargine were significantly less likely to reach endpoint 1 but not endpoint 2.
In addition, tirzepatide "very strongly" reduced the risk of new-onset macroalbuminuria compared with insulin glargine by approximately 60% in the complete study cohort (HR, 0.41; P < .05), Limonte noted.
Tirzepatide also reduced the risk of a ≥ 40% decline in eGFR, but the effect was not significant, possibly because this outcome was underpowered. There were also too few cases of kidney deaths and progression to ESKD to meaningfully assess the effects of tirzepatide on these outcomes.
Therefore, Limonte noted, "It is likely that tirzepatide's significant benefit on composite endpoint 1 was largely driven by this agent's impact on reducing macroalbuminuria onset (explaining why a significant benefit was not seen with composite endpoint 2, which excluded new-onset macroalbuminuria)."
The study was funded by Eli Lilly. Heerspink has disclosed being a consultant for AstraZeneca, Bayer, Boehringer Ingelheim, Chinook Therapeutics, CSL Behring, Gilead Sciences, Goldfinch Bio, Janssen Research & Development, Mitsubishi Tanabe Pharma, Mundipharma, and Travere Pharmaceuticals, and receiving research support from AstraZeneca, Boehringer Ingelheim, and Novo Nordisk. Limonte has reported receiving funds from the American Kidney Fund's Clinical Scientist in Nephrology Award.
ADA 2022 Scientific Sessions. Presented on June 3, 2022. Abstract 17-OR.
For more diabetes and endocrinology news, follow us on Twitter and Facebook.
Credits:
Lead image: Yurii Kibalnik/Dreamstime
Headshot 1: University Medical Center Groningen, The Netherlands
Headshot 2: The University of Washington
Medscape Medical News © 2022 WebMD, LLC

Send comments and news tips to news@medscape.net.
Cite this: Will Tirzepatide Slow Kidney Function Decline in Type 2 Diabetes? - Medscape - Jun 03, 2022.