The COVID-19 pandemic has created an overwhelming backlog in healthcare services, which has grown worse in recent months as patients return to doctors' offices, according to a new report.
In response, the Ontario Medical Association has again called for the adoption of its five-point plan for better healthcare. The plan is intended to reduce wait times, expand mental health and addiction services, improve home care and community care, strengthen public health and pandemic preparedness, and give every patient a team of healthcare providers who are linked digitally.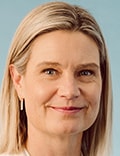 "We were dealing with long wait times before the pandemic, but that has grown with millions of patient procedures that are backlogged and need to catch up," Rose Zacharias, MD, president of the Ontario Medical Association, told Medscape Medical News.
"It's impacting people's quality of life, and it's become a massive burden on mental health," she said. "When we've asked people about the most important issues in the upcoming election, healthcare is their top priority."
The association first published its five-point plan in October 2021.
"We Need Doctors"
The pandemic backlog has grown to almost 22 million services, marking an increase of 1 million in the past 3 months, according to an analysis by the association. The increase likely reflects the pause in nonemergency treatments and procedures as the Omicron variant spread at the beginning of 2022.
Patients are also beginning to reengage with the healthcare system after having waited during the pandemic, and many are showing up sicker and with more undiagnosed health needs, Zacharias said.
The backlog includes a wide variety of services, such as routine checkups, childhood immunizations, diagnostic tests, and surgeries, as well as newly identified problems that now need treatment. Some patients may be waiting for more than one service.
"I work in the emergency department and in mental healthcare and see people in crisis, sitting and waiting to be cared for," Zacharias said. "As one example, over the weekend, several patients dealing with addiction and at risk for harming themselves were waiting to be transferred out to a psychiatrist, with the longest wait at 80 hours."
To address the backlog, the Ontario Medical Association has developed a set of 75 recommendations, the Prescription for Ontario: Doctors' 5-Point Plan for Better Health Care. The plan urges lawmakers to improve access to care and invest in the healthcare system during the next 4 years.
The plan's first priority is to reduce wait times and the backlog of services by addressing the doctor shortage, providing adequate funding to hospitals and community clinics, shifting more surgical services to community-based specialty settings, increasing the number of nurses and technologists for imaging services, and better integrating services across palliative care, long-term care, home care, and community care.
The next step is to expand mental health and addiction services in the community by improving the consistency of care through provincewide standards, providing mental health support to frontline healthcare providers, continuing virtual mental health services, and increasing mental health initiatives in schools and communities.
The third priority is to improve and expand home care and other community care by embedding home care into primary care, ensuring that people without a family doctor can access home care, increasing funding for home care, recruiting enough skilled staff to provide this care, and giving tax relief to families who employ a full-time caregiver.
The fourth priority is to strengthen public health and pandemic preparedness by providing a predictable funding formula for local public health units, investing in better public health information systems, and carrying out an independent and unbiased review of the COVID-19 pandemic response.
The fifth priority is to give every patient a team of healthcare providers and link them digitally by increasing support for team-based and integrated care, increasing the number of care coordinators, and expanding virtual care.
The plan also provides 12 recommendations to address the unique healthcare challenges in northern Ontario, where patients tend to be older and sicker, on average, than the rest of the population.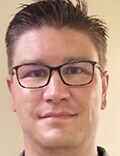 "We need doctors immediately in our region. We're waiting 30% longer for knee surgeries and 65% longer for MRIs because we have a lack of resources," Stephen Viherjoki, MD, a family medicine doctor in Dryden, told Medscape Medical News. Dryden is between Thunder Bay and Winnipeg, each of which is about a 4-hour drive away.
"All the pressures that the rest of the province feels are magnified in smaller regions," he said. "People are having worse outcomes because diagnostics and treatments are being put off."
"Everyone Is Struggling"
This year's elections will make a difference in healthcare policy for upcoming years, Zacharias said. The Ontario Medical Association rated each party's political platform and public policy announcements as to whether they line up with the five-point plan.
The ratings range from one stethoscope to three stethoscopes, with one stethoscope representing a modest commitment to addressing the priorities, two stethoscopes representing a moderate commitment, and three stethoscopes representing the most commitment.
Out of a maximum score of 18 stethoscopes, the parties each fell between 9 and 11. The Ontario New Democratic Party had 11 stethoscopes, followed by the Progressive Conservatives and Liberals, with 10 each, and the Green Party, with nine.
"From kids to parents to grandparents, everyone is struggling with medical health issues," Zacharias said. "What Ontario doctors want to make clear is that it's not a mystery of how to align ourselves with what people need in our healthcare system."
The report was published by the Ontario Medical Association, which represents the province's 43,000-plus physicians, medical students, and retired physicians.
Ontario Medical Association. Published online October 26, 2021. Full text
For more news, follow Medscape on Facebook, Twitter, Instagram, and YouTube.
Credits:
Lead image: Moment/Getty Images
Image 1: Ontario Medical Association
Image 2: Dr Stephen Viherjoki
Medscape Medical News © 2022

Cite this: Carolyn Crist. Ontario Doctors Call for Steps to Reduce Healthcare Backlog - Medscape - Jun 03, 2022.