The average life expectancy for a Black person in the United States is 76 years, according to a 2017 study that finds that Whites are expected to live until the age of 79. The infant mortality rate is 2.3 times higher for Blacks than Whites, per the study. It found that the infant mortality rate for Black and American Indian and Alaskan Natives in rural areas is even worse.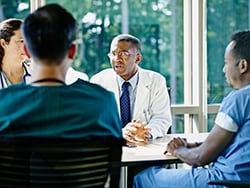 Hector Mora, MD, a resident physician at Penn Medicine, University of Pennsylvania Health System, is troubled by these statistics and their clinical implications for patients. It also worries him that Blacks are more likely to suffer poor cardiovascular health outcomes than Whites.
Blacks are 30% more likely to die as a result of heart disease than Whites, according to the US Department of Health and Human Services' Office of Minority Health. While Blacks are 40% more likely to have high blood pressure, they're less likely than Whites to have it under control, per the federal agency. In addition, Black women are almost 60% more likely than White women to have high blood pressure.
Increasing the number of Black and Hispanic physicians is expected to improve the experiences and clinical outcomes for Black and Hispanic patients. That's important, because a 2016 study found that mostly non-Black physicians in the hospital setting communicated with less skill with Black patients during their end-of-life care. In addition, Black persons are two to three times as likely as White persons to die as a result of preventable heart disease and stroke, per a 2017 study.
Mora is lead author of a study published in JAMA Network Open that revealed a deficit of 113,758 Hispanic and 81,358 Black physicians in the United States. Put another way, there were 196 and 191 fewer Hispanic and Black physicians, respectively, per 100,000 Hispanic and Black people in the United States. The cross-sectional study compared the demographics of the US population with the nation's physician workforce for 2010 and 2015.
His research is in line with a 2019 study that found the numbers and proportions of Black, Hispanic, and American Indian or Alaska Native students in medical schools aren't keeping pace with these ethnic groups' demographic growth. Between 2002 and 2017, Black, Hispanic, and American Indian and Alaska Native applicants and matriculants to medical school were underrepresented, per the study.
Focused Mentoring and Shadowing Efforts Can Help
According to Mora's study, it would take 92 years of consistent doubling of the number of matriculating Hispanic medical students in 2015 to correct that deficit. He and his co-authors estimate that it would take 66 years of a sustained doubling of Black medical students to remedy the deficit of Black physicians.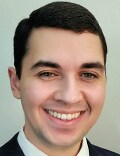 "This is important because there's so much research that points to better outcomes when there's physician and patient concordance, with particular attention to cardiovascular health outcomes.... [P]atients say they find it easier to trust their physician and stick with [their care plan] if they feel some sort of shared life experience," he told Medscape Medical News.
Mora also points to a "large degree of distrust" in the Black community as a result of historic injustice. One such example is the Tuskegee experiment, in which 399 Black men with syphilis were left untreated despite the awareness that penicillin could treat the disease, per the Centers for Disease Control and Prevention. In 1974, a class-action lawsuit on behalf of the study participants and their families resulted in a $10 million settlement. A formal apology was issued by President Bill Clinton to study participants and their families in 1997.
Increasing the numbers of Black and Hispanic physicians is complex, but practicing physicians and nurses can help, said Mora. Steps may include inviting young people from underrepresented groups to shadow doctors and nurses in the clinic environment and engaging them about careers in medicine. He also encourages doctors and nurses to donate to causes that support efforts to increase the pipeline of physicians from underrepresented communities.
Mora was involved in Cornell Medical School's Science and Leadership in Medicine Mentoring Program during his medical school education. The 8-week summer program recruits Black and Hispanic students from local high schools and colleges in New York City and exposes them to careers in scientific research and medicine by facilitating shadowing and mentoring experiences through its network of hospital administrators, faculty, trainees, and medical students.
The program doubled the number of participants in its second and third years from 30 to 60 students. The COVID-19 pandemic, with its restrictions on physical closeness, forced the program to broaden its reach to more than 100 students who participated virtually. Most of the participants were from New York City and the surrounding area, said Mora.
Lack of confidence was the biggest barrier to pursuing a career as a physician, he discovered after polling students in the program. "This stems from them not having role models, people who represent them in the medical field," he said, "people they can look up to and learn how to handle various situations and overcome certain problems."
Aine Cryts is a veteran health IT and healthcare writer based out of Boston.
For more news, follow Medscape on Facebook, Twitter, Instagram, and YouTube.
Credits:
Lead Image & image 1: Stone/Getty Images
Image 2: Dr Hector Mora
Medscape Medical News © 2022

Cite this: Aine Cryts. US Will Have Adequate Black, Hispanic Physicians…in 92 Years: Study - Medscape - Jun 02, 2022.