NEW ORLEANS – A single dose of a synthetic formulation of psilocybin provides rapid improvement in treatment-resistant depression, with benefits sustained for up to 12 weeks, according to results from the largest randomized controlled study of psilocybin to date.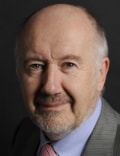 "This is easily the largest study of a psychedelic drug employing modern randomized controlled trial methodology [with] 22 sites and 10 countries, so it's not your typical phase 2 trial," the study's lead author, Guy M. Goodwin, MD, emeritus professor of psychiatry at the University of Oxford, England, said in an interview.
"Importantly, 93% of the patients in the study were psychedelic naive, which is very important for generalizability," Goodwin noted.
Long used as psychedelic 'magic mushrooms,' psilocybin has gained increased interest in psychiatry in recent years as a potential treatment for severe depression after showing benefits in patients with life-threatening cancers and others with major depressive disorder (MDD).
To put the therapy to test in a more rigorous, randomized trial, Goodwin and colleagues conducted the phase 2b study of a proprietary synthetic formulation of psilocybin, COMP360 (COMPASS Pathways), recruiting 233 patients with treatment-resistant depression at 22 centers.
The study was presented at the annual meeting of the American Psychiatric Association.
After a 2-week washout period following the discontinuation of antidepressants, the patients were randomized to one of three groups: A single dose of 25 mg (n = 79), 10 mg (n = 75), or a subtherapeutic comparison of 1 mg (n = 79).
The psilocybin was administered in the presence of specially trained therapists who provided psychological support before, during, and after the 6- to 8-hour session.
Patients were then asked to refrain from antidepressant use for at least 3 weeks following the session, and had periodic follow-up for 12 weeks.
For the primary endpoint, those in the 25-mg group, but not the 10-mg dose, showed a significantly greater reduction in depression from baseline versus the 1-mg group on the Montgomery-Åsberg Depression Rating Scale at week 3 (MADRS; -6.6; P < .001).
The benefit was observed at day 2 and week 1 following administration, "confirming the rapid-acting character of the effect," the investigators reported.
Sustained responses, defined as at least a 50% change from baseline in MADRS total score, were further observed up to week 12 among 20.3% in the 25-mg group and among 5.3% in the 10-mg groups versus 10.1% in the 1-mg group.
On the day of psilocybin treatment, the treatment-emergent side effects that were reported were headache, nausea, and dizziness, with event rates of 83.5% in the 25-mg group, 74.7% in the 10-mg group, and 72.2% in the 1-mg group.
One participant in the 25-mg group experienced acute anxiety and was treated with lorazepam.
The incidence of treatment-emergent serious adverse events from day 2 to week 3 was 6.3% (five patients) in the 25-mg group, 8.0% (six patients) in the 10-mg group, and 1.3% (one patient) in the 1-mg group.
Serious AEs included suicidal ideation and intentional self-injury among two patients each in the 25-mg group, while in the 10-mg group, two had suicidal ideation and one had hospitalization for severe depression.
There were no significant differences between the groups in terms of vital signs or clinical laboratory tests.
Of note, two patients in the 25-mg group had a change from baseline in QTcF >60 msec on day 2. For one patient, the increase was within normal range, and the other had a QTcF interval duration >500 msec on day 2, but levels returned to normal by day 9.
Improvements in Context
Goodwin noted that the improvements were swift and impressive when compared with those of the STAR*D trial, which is the largest prospective study of treatment outcomes in patients with MDD.
"In the STAR*D trial, third- and fourth-step treatments showed low response rates of under 15% and high relapse rates," Goodwin said. "By comparison, our response rates at 12 weeks were 20%-25%, so almost double that seen for probably equivalent treatment steps in STAR*D, with a single treatment with 25 mg, and no additional antidepressant, so no side effect burden.
"We hope to follow up enough of these patients [in the new study] to get some idea of relapse rates," Goodwin added. "These have been low in comparable studies with MDD patients: We will see."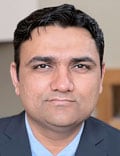 Commenting on the research, Balwinder Singh, MD, of the department of psychiatry and psychology, Mayo Clinic, Rochester, Minn., said the study represents a valuable addition to needed evidence on psilocybin – with some caveats.
"This study adds to the emerging evidence base of psilocybin for treatment-resistant depression, at least in the short term," he said in an interview. "I think the challenge in the real world would be to have access to 6-8 hours of therapy with psilocybin when patients struggle to find good therapists who could provide even weekly therapy for an hour."
In addition, Singh questioned the durability of a single dose of psilocybin in the long term, noting a recent study (N Engl J Med. 2021 Apr 15. doi: 10.1056/NEJMoa2032994) that evaluated two doses of psilocybin (25 mg) 3 weeks apart, and failed to show any significant difference compared with the serotonergic antidepressant escitalopram at 6 weeks.
He further expressed concern about the emergence of suicidal behaviors in some patients, as well as the prolongation of QTc > 60 msec reported in the two patients.
"This is something to be carefully assessed in future studies, due to the risk of arrhythmias," Singh said.
The study was sponsored by COMPASS Pathfinder Limited. Goodwin is chief medical officer for COMPASS Pathways. Singh had no disclosures to report.
This story originally appeared on MDedge.com, part of the Medscape Professional Network.
Credits:
Lead image: Andrii Iarygin/Dreamstime
Image 1: Goodwin: No credit
Image 2: Singh: Balwinder Singh
Medscape Medical News © 2022

Cite this: Psilocybin Effective Up to 12 Weeks in Severe Depression - Medscape - Jun 02, 2022.