Nearly 40% of Canadian adults became infected with the Omicron variant of the coronavirus during winter 2022.
According to new data from the Action to Beat Coronavirus (Ab-C) study, 9 million Canadians were infected during the initial Omicron BA.1/1.1 variant wave.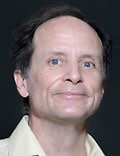 "The Omicron variant spread very quickly worldwide, even among the vaccinated," lead author Patrick E. Brown, PhD, professor of statistical sciences at the University of Toronto, Canada, and collaborator in the Ab-C study, told Medscape Medical News.
Vaccination protected against severe illness. Adults with three vaccine doses and a previous COVID-19 infection had the highest protection.
The findings were published online May 18 in a letter to the New England Journal of Medicine.
Increased Incidence with Omicron
"The incidence of Omicron variants is poorly understood. Studies like this help us quantify the spread of COVID and give information about Canadians' immunity to the virus," Brown said.
The Ab-C study series began in May 2020. Each of the four serial assessments have involved 5000 to 9000 adults and used the Angus Reid Forum, an online polling platform.
A representative sample of Canadians received test kits by mail and voluntarily provided dried-blood-spot samples. The researchers tested the samples with highly sensitive and specific chemiluminescence-based enzyme-linked immunosorbent assays targeting the spike protein, receptor-binding domain, and nucleocapsid (N) protein.
"Vaccines that have been used in Canada only contain spike protein, and thus should not elicit N protein positivity. Because the N protein is not affected by vaccination, only by infection, we can tell that if people have been protein-responding, then they must have been infected, despite having been vaccinated," explained Brown.
The cumulative incidence of N protein positivity before the omicron BA.1/1.1 variant wave was 11%. Of 5155 participants tested, 571 had a positive result.
But during the Omicron surge, incidence rose to 37%. Of 5031 participants tested, 1869 had a positive result.
In all, some 9 million adults were newly infected during the Omicron BA.1/1.1 wave, including almost 1 million infections among 2.3 million unvaccinated adults.
The data also show that Omicron infections spread more widely in younger adults (younger than age 60) than in older adults.
The other significant finding from the study was how important the third vaccination is in affording protection from COVID-19, Brown noted.
"People who have had two doses have nowhere near the protection that people with three doses have. Also, if you weren't vaccinated, being infected with COVID doesn't provide very much protection. Getting that third dose is very important, but in Canada, only about half of us are getting that third dose," Brown said.
"One of the things I hope will happen as a result of our study is that policy will change and make it easier for all to get their third dose," he said.
Updated Vaccines Needed
"I'm not surprised at all by these findings because we know that Omicron was so highly infectious," Anna Banerji, MD, of the Dalla Lana School of Public Health, University of Toronto, told Medscape.
"The original vaccine was designed to match the first strain, the Alpha strain, and now we're into the Omicron, so I think at this phase of the outbreak, it's time to make the booster eligibility more inclusive because we find that over a period of time, immunity wanes. And now that we have these multiple strains, it's time for an updated vaccine. That shouldn't be hard for any of these pharmaceutical companies," said Banerji, who wasn't involved with the Ab-C study.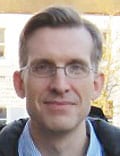 "This new analysis supports what one would expect intuitively: that more vaccine doses are associated with higher spike protein titers, and the combination of previous infection and multiple doses are associated with the highest spike protein levels," Stephen Hoption Cann, PhD, clinical professor, University of British Columbia School of Population and Public Health, Vancouver, told Medscape.
"Their finding of a 26% increase in N protein positivity (a surrogate for COVID-19 infection) during the latter part of the Omicron wave, January 24 to March 15, is remarkable, but reflects the much higher transmissibility of this variant. However, this increase may also be partly due to pandemic fatigue, where people weary of restrictions become less cautious, as well as the easing of public health guidelines that occurred during this time," said Cann, who was not associated with the Ab-C research.
"Overall, despite the rapid increase in those positive for infection, this is still far from herd immunity, and reflects the need to continue vaccination programs, targeting those who are unvaccinated or undervaccinated," he said.
The rise in Omicron infection in Canada was stark, agreed immunologist Craig Jenne, PhD, of University of Calgary Cumming School of Medicine, Calgary, Canada, who did not participate in the study. He told Medscape that he would like to see more data on hospitalization rates and on how different regions in Canada were affected.
"We know the virus did not spread evenly across the country, so are we seeing overrepresentation of some people and underrepresentation of others, especially given that this is a volunteer poll?" he asked.
The Ab-C study is supported by the COVID-19 Immunity Task Force, the Canadian Institutes of Health Research, Pfizer Global Medical Grants, and St. Michael's Hospital Foundation. Brown, Banerji, Cann, and Jenne reported no relevant financial relationships.
N Engl J Med. Published online May 18, 2022. Correspondence
For more news, follow Medscape on Facebook, Twitter, Instagram, YouTube, and LinkedIn
Credits:
Lead image: Medscape Illustration/Getty Images
Image 1: University of Toronto
Image 2: UBC School of Population & Public Health
Medscape Medical News © 2022 WebMD, LLC

Send news tips to news@medscape.net.
Cite this: First Omicron Wave Infected 37% ofCanadian Adults - Medscape - Jun 01, 2022.