Decline in both gait speed and cognition, particularly memory, is linked to an increased risk for dementia, new research suggests.
In a large study of more than 16,000 participants, such dual decline was associated with a significantly higher risk for dementia than either gait-only or cognitive-only decline.
The results underline the importance of adding gait speed measures to dementia screening assessments, researchers note.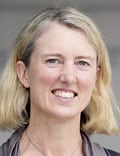 "Measuring gait speed is really simple, cheap, and quick; and the test can be used in the clinic along with a cognitive screen to see if someone has a risk of dementia," study investigator Michele L. Callisaya, PhD, associate professor, National Center for Healthy Aging, Monash University and Peninsula Clinical School, Victoria, Australia, told Medscape Medical News.
She added that, unlike previous research, this new study examined gait speed and cognition over time with respect to dementia, and that it examined several cognitive domains.
The findings were published online May 31 in JAMA Network Open.
"Fancy Equipment" Not Required
Data were collected as part of ASPREE (ASPirin in Reducing Events in the Elderly), a randomized, placebo-controlled trial of low-dose (100 mg) daily aspirin in community-dwelling older individuals free of cardiovascular disease, dementia, or physical disability. ASPREE was conducted in the US and Australia from 2010 to 2017.
Researchers measured gait speed in meters per second at in-person visits at baseline and every 2 years until the end of the study. They used the mean average of two walks of three meters at a usual pace for the analysis.
Callisaya noted that gait speed measurements do not need "fancy equipment" ― just a stopwatch is sufficient. In addition, the measurements can be undertaken in any clinic by general practitioners, physiotherapists, or other healthcare personnel.
Investigators also assessed cognition at baseline and every 2 years until the end of the study.
The analysis included four different measures. Global cognitive function was measured with the Modified Mini–Mental State Examination (3MS), delayed free recall or memory with the Hopkins Verbal Learning Test–Revised (HVLT-R-delay), processing speed with the Symbol Digit Modalities Test (SDMT), and verbal fluency with the Controlled Oral Word Association Test–single-letter version (COWAT-F).
Dementia was the primary outcome. Researchers incorporated a "very rigorous" classification of dementia that included physicians' reports; dementia was adjudicated by an expert panel that used DSM-IV criteria, Callisaya noted.
With regard to gait, a cut-point of 0.05 m/s or more per year was used to distinguish participants who experienced a decline in gait from those who did not. Callisaya said that that cut-point represents "a clinically meaningful change." Participants were classified as having experienced cognitive decline if they were in the lowest tertile of annual change in 3MS, HVLT-R-delay, SDMT, or COWAT-F score.
For each of these cognitive categories, participants were placed into four groups on the basis of pattern of decline: no decline, cognitive decline only, gait speed decline only, and dual decline ― which was defined as simultaneous decline in both gait speed and cognition.
The analysis included 16,855 participants (mean age, 75 years; 56% women). Of these, 44.8% reported education levels of 12 years or more. Researchers adjusted for demographics, country, and baseline gait speed and cognition score.
Riskiest Combination
Compared with participants who experienced no decline, risk for dementia was highest in the participants who experienced declines in both gait and memory, as measured on the HVLT-R (hazard ratio [HR], 24.9; 95% CI, 16.5 – 37.6), followed by those with declines in both gait and cognitive function on the 3MS (HR, 22.2; 95% CI, 15.0 – 32.9), both gait and verbal fluency on the COWAT-F (HR, 4.7; 95% CI, 3.5 - 6.3), and both gait and processing speed on the SDMT (HR, 4.3; 95% CI, 3.2 – 5.8; all comparisons, P < .001).
"All the dual categories had an increased risk of dementia, but it was that combination of gait and memory that had the highest risk," said Callisaya. "Really importantly, it had a higher risk of dementia than just gait or memory decline alone."
Participants were in their 70s and were "very healthy" at the start of the study, she noted. The data are thus important "even in healthy people."
Gait speed, which is a good "general measure of overall health," starts to decline when individuals are in their 50s and 60s, said Callisaya, who has a background in physical therapy and is a self-professed "gait fanatic."
Experts recommend that gait be assessed regularly in general practice with respect to the risk for falls. Gait speed can be added to a memory or cognitive screen "to give a better idea of whether a patient is at increased risk of dementia," Callisaya said. "It's also a great way of tracking over time how someone is doing."
She noted that if a patient's gait speed is slowing, clinicians might consider "all those preventative interventions we know are important for reducing risk of dementia, like exercise, diet, lowering blood pressure, and addressing diabetes and obesity."
Include in Routine Assessments?
In an accompanying editorial, Joe Verghese, MD, professor of neurology and medicine and chief of the Divisions of Cognitive and Motor Aging (Neurology) and Geriatrics (Medicine) at the Albert Einstein College of Medicine, New York City, notes that the study "highlights the clinical relevance of identifying gait markers of dementia in older individuals."
Despite the predictive validity of gait assessments in the geriatric population, there is an "implementation barrier for routine gait assessment in clinics" that "needs to be addressed to improve care of older patients," he writes.
Verghese told Medscape Medical News one way to remove this barrier is to make "the time and space available to conduct gait assessments in clinical settings."
He agreed with Callisaya that gait speed assessments "are brief and do not require elaborate equipment or even a clinician to administer."
Assessments of gait speed, which predict not only dementia but also falls, disability, and other geriatric syndromes, should be included as a "vital sign," as is heart rate or blood pressure, in the routine assessment of all geriatric patients, Verghese concluded.
The ASPREE trial received funding from the National Institute on Aging in the US and from the National Health and Medical Research Council in Australia. AG Bayer provided aspirin and matching placebo for the trial. Callisaya has reported no relevant financial relationships. Verghese has received funding from the National Institutes of Health and has served on the advisory board of Catch-U, Inc, and MedRhythms, Inc.
JAMA Netw Open. Published online May 31, 2022. Full article, Editorial
For more Medscape Neurology news, join us on Facebook and Twitter.
Credits:
Lead image: Hxdbzxy/Dreamstime
Image 1: Monash University
Medscape Medical News © 2022

Cite this: Pauline Anderson. Dual Decline in Gait Speed and Cognition Linked to Increased Dementia Risk - Medscape - May 31, 2022.