Even before Christopher Battelli graduated from the University of Colorado College of Nursing in December, he had a job lined up at Stanford University Medical Center and had applied for a California nursing license.
Battelli's job at Stanford was scheduled to begin March 1. "I sent them my transcripts about four times. But electronic transcripts expire in 30 days, and no one was pulling them. Or they weren't pulling all of them," he said. "I called them 72 times and every time I spoke to someone it was...a different story every time."

As his start date at Stanford crept closer, Battelli became concerned that he would not receive a license in time. So he pulled his application in California, losing the $400 application fee, and applied for a Colorado license instead. The process took 11 days and then he reapplied to California. "They told me it would take weeks to get a license and my job was about to start."
On its website, the California Board of Registered Nursing reports that initial evaluation of an application must be completed within 90 days of receipt. Licensure through the standard NCLEX examination is estimated to take 10 to 12 weeks, according to the latest processing times posted on the site. "Although the Board makes every effort to stay within these timeframes, applications are individually evaluated, and processing times can vary based on individual circumstances."
Battelli paid another $200 for a temporary license in the state and then $400 more to apply for his full California RN license, which he received a short time afterward — just a few days before his Stanford start date. "I paid over $1000 and had to keep applying with different applications," he said. "There was no reason for it."
Reports of severe staffing shortages have been generating a great deal of attention since the start of the COVID-19 pandemic, yet there appears to be a bottleneck — at least for some nurses — in obtaining a license so that they may begin working.
Tangled in Red Tape
License applications of both newly graduated or relocating nurses are often tangled in red tape for months, according to NPR. Without a license, a nurse cannot legally work, leaving job slots open and unfilled.
Pennsylvania had particularly long wait times, according to NPR's report released in March. About 12,000 nurses were issued licenses in that state during 2021, and more than half had to wait 3 months or longer to get them. While nurses were waiting to become licensed, a quarter of nursing positions in Pennsylvania went unfilled.
"The most ridiculous part of these delays, aside from shortages everywhere that compromise patient safety, is that every nurse, no matter the state, must pass the NCLEX exam," said Kristin Brickel, RN, MSN, who experienced a 9-month delay applying for a New York license from Connecticut even before COVID. She's heard of other nurses facing similar delays more recently.
"Though some states require additional continuing education credits at varied intervals, others do not. It's ultimately a lot of hoops for nurses to jump through, that interestingly enough were suspended early on in the COVID surge but have since been restored."
Brickel added that "this becomes an easy way to make money, pressure people, and create bureaucratic delays that put patients at risk."
NPR found nearly 10% of nurses who were issued new licenses last year waited 6 months or longer, and more than a third of these 226,000 registered nurses and licensed practical nurses waited at least 3 months. Aside from Pennsylvania, the states of California, Texas, and Ohio also had long wait times, with average processing times for certain types of licenses up to almost 4 months.
Pandemic Woes
With severe staffing shortages reported around the nation, it seems almost counterintuitive for nurses to be waiting months for a license. But the wait time is a multiprong issue that was exacerbated by COVID, explained Hank Drummond, RN, PhD, chief clinical officer at Cross Country Healthcare.
"The nursing boards went remote, and that led to people and technology issues," he said. "The state governors also kept changing the rules, and it was difficult to get clarity as to what was going on."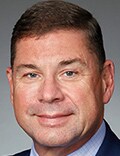 State to state, the executive orders fluctuated as related to out-of-state nurses entering and working. "In some states the pandemic rules were extended and in others they've stopped," Drummond said. "All in all, it's a daunting task to get people licensed, especially during the pandemic. Some people working at the board of nursing left their jobs, they were also working from home. In addition, some of the work has to be done manually and courthouses were closed — many different factors were at play."
Compact Licensure a Step Forward
Even though nurses take the same licensure exam, they are licensed by the individual state or jurisdiction in which they practice, which translates to meaning that multiple licenses are required to change locations. The regulatory landscape began to shift in the late 1990s with the advent of the Nurse Licensure Compact (NLC), which allows nurses more flexibility in crossing the lines between jurisdictions.
"There are currently 39 states and jurisdictions in the compact," explained Dawn M. Kappel, MA, director of marketing and communications at the National Council of State Boards of Nursing. "Pennsylvania has not yet implemented [the compact] even though they are in the compact, and Ohio will implement in early 2023."
The NLC does not replace local licenses, but instead, it is fashioned on the model of motor vehicle licensure. With one license issued by the home state, a driver can cross state lines without any problems or requirements. "This is how the nurse multistate license works," explained Kappel. "This is critical, especially in times of public health emergency or disaster relief, that qualified nurses should be able to practice in other states without the delay of an application process."
If all states belonged to the NLC, it would eliminate much of the need for nurses to apply for a license in another state when they wish to practice in that state. "Only nurses who were permanently moving to a different state would need to apply for a new license in the new state," she said. "However, this would not impede the nurse from beginning a job immediately after relocating. The nurse would be able to immediately practice under the multistate license issued by the former state until the license in the new state is issued."
Compact licensure works particularly well for travel nurses who hold a multistate license. "They can go to another compact state and work in that state without having to seek an additional license," Kappel said. "They can continue to work in that state for as long as their assignment requires."
Holdouts Against the Compact
Of the remaining jurisdictions that are not yet part of the NLC, only seven have no legislation pending, including California, the most populous state and home to 450,000 licensed nurses. California nurses make up nearly 12% of all nurses employed nationwide, but the state has made no move to join the NLC. New York, another populous state with about 30,000 licensed nurses, has legislation pending but is also not part of the NLC.
"Compact licenses are very important and is the way to go, but it's not going to happen overnight," said Drummond. "There is fear of losing control and there are also revenue issues, which may be part of the reason why some states have held back. It will take time, but we need to do what is right for the patient."
Joanne Spetz, PhD, director of the Philip R. Lee Institute for Health Policy Studies at the University of California San Francisco, noted that some states feel that they have stricter requirements for licensure, although there is no research to support that there are any differences in nursing care. "It isn't backed by research, but states do have the right to regulate licenses," she said.
In California, the volume is so high that the board is always behind, Spetz noted, and this worsened during the pandemic, as in other states. But as for the resistance against the compact, California is also highly unionized, and states with a heavy presence of nursing unions tend not to participate in the NLC.
"This makes it very hard to study if the compact has any impact on wages since the data would be confounded by unions," she said. "The argument is that it does reduce wages and reduces competition since it makes it easy to cross state lines. Anything that makes it easier to increase the supply can depress wages."
She noted that while that argument may be justified, there are not data thus far to support it. It can also be difficult to balance the need for labor mobility and the marketplace, with consumer protection.
Amanda Lundberg, RN, BSN, also experienced delays in licensure when it took 4 months for her to get her RN license in Washington. After working a year in Alaska, she returned to Washington and then subsequently moved to Oregon — all states not part of the NLC.
"I applied for another endorsement, and they offered me a temporary license a few weeks after applying," she said. "It took 3 to 4 weeks to receive that, then my actual license was about 2 months."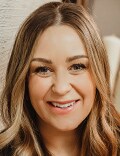 While she never dealt directly with the nursing boards, other than through the application and endorsement process, she pointed out that every time she moved to a different state, she had to pay hundreds of dollars to get a new license. "It would be so much more convenient to have a nurse compact state license," said Lundberg. "I do feel by not participating, it is another way for the state to charge nurses who are going to be practicing in that state."
Lundberg is currently preparing to move to Colorado and will have to transfer her license once again. "I am already dreading the cost and the time," she said.
However, for comparison, she pointed out that her husband is an echocardiogram tech, and his license is nationwide. "So with any move, he doesn't have to 're-apply' for his license," she said. "It's interesting to note the difference because it's the same type of 'healthcare' license."
For more news, follow Medscape on Facebook, Twitter, Instagram, and YouTube.
Credits:
Lead Image: Gpointstudio/Dreamstime
Medscape Medical News © 2022

Cite this: Roxanne Nelson. Nurses Are Waiting Months to Get a License Despite Staffing Shortages - Medscape - May 26, 2022.