NEW ORLEANS – New research reveals that patients with treatment-resistant depression who were treated with repeated intravenous ketamine show no significant differences in achieving response or remission, compared with those receiving the intranasal formulation of the drug, esketamine – although fewer treatments appear necessary with the intravenous formulation.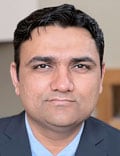 "This is one of the first studies to compare the efficacy of IV and intranasal ketamine, and the results give us some indication that, if you treat with IV, you might get a faster response, although at the end, the responses are similar," said first author Balwinder Singh, MD, of the department of psychiatry and psychology, Mayo Clinic, in Rochester, Minn.
The findings were presented at the annual meeting of the American Psychiatric Association.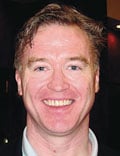 Commenting on the study, Roger S. McIntyre, MD, underscored that "this is an important study that addresses the priority questions that everyone wants to know – not only for clinical reasons, but economic reasons." McIntyre, a professor of psychiatry and pharmacology at the University of Toronto, and head of the university's mood disorders psychopharmacology unit, said that "there are implications not only for clinical outcomes and cost, but also implementation because IV is obviously more demanding and complicated."
As intravenous ketamine increasingly gained interest as a rapid-acting treatment for patients with severe, treatment-resistant depression, the introduction of a more convenient intranasal formulation was seen as a welcome improvement and received approval from the Food and Drug Administration in 2019. However, while the approval ushered in more coverage by insurance companies, the treatment can still be expensive. Intravenous ketamine does not have FDA approval.
With a lack of studies in the real-world setting comparing efficacy of the two formulations, Singh and his colleagues conducted the observational study, evaluating the responses of 62 adults with treatment-resistant depression who had received either up to six IV ketamine infusions of 0.5 mg/kg, infused over 40 minutes, or up to eight intranasal esketamine treatments of 56/84 mg, as approved by the FDA, at the Mayo Clinic Depression Center.
Of the patients, who had a mean age of 47 years, 59 had major depression and 3 had bipolar depression. Among them, 76% (47) received intravenous ketamine and 24% (15) received esketamine, which Singh noted reflected the higher number of patients included before esketamine received FDA approval. The patients had similar comorbidity profiles, with the intravenous ketamine group having a higher body mass index at baseline.
Overall, the patients all had significant improvement in their depression at the end of the acute phase of 4 weeks, with a mean change in on the 16-Item Quick Inventory of Depressive Symptomatology (QIDS-SR) scale of –8.6 from baseline (P < .001).
The overall remission rate was 38.7% and overall response rate was 58.1%. Those receiving intravenous ketamine had response and remission rates of 57.4% and 42.6%, versus response and remission rates of 60.0% and 26.7% among the esketamine group, which Singh said were not significant differences (P > .05).
However, the mean number of treatments necessary to achieve response in the intravenous ketamine group was just 2.3 versus 4.6 with esketamine, and the mean number of treatments to achieve remission were 2.5 versus 6.3, respectively (P = .008).
After a multivariate adjustment, the time to response was determined to be faster with intravenous ketamine versus esketamine (hazard ratio, 2.61; P = .05) and the time to remission was also faster (HR, 5.0; P = .02).
"What this means is you would need fewer treatments to achieve a response or remission with IV ketamine, so there could be an acceleration of patients' antidepressant response," Singh explained.
There were no significant differences between the groups in terms of side effects, and most patients tolerated the treatments well.
Singh noted the limitation of the study is that it was observational and included a small sample size. Nevertheless, when asked which he would choose if starting treatment when insurance was not an issue, Singh replied: "I would take patient preference into account, but certainly IV seems to have an advantage."
McIntyre noted that, though small, the study's setting in a real world clinical environment is important.
"Obviously this is observational and not controlled, but the strength is that this involved a real-world cohort of patients and real world applications," he said. "It's difficult to have a true comparator head-to-head trial, so that makes this all the more important because it takes into consideration all of the complexities of real world patients."
McIntyre emphasized that the study is not "the last word on the story because we need to see a larger sample and replication. But certainly they make an argument that IV ketamine may have an advantage over the speed of onset with intranasal ketamine, which will need to be either replicated or refuted, but it's a great starting point in the conversation."
Navigating Patient Preference
Robert Meisner, MD, founding medical director of the McLean Ketamine Service, Division of Psychiatric Neurotherapeutics, McLean Hospital, Harvard Medical School, in Boston, noted that wide-ranging factors may influence patient as well as clinician decisions about which ketamine treatment approach to use.
"When a patient appears to be equally well-suited for both interventions, I continue to be surprised by why one patient will indicate a preference for intranasal esketamine, while another will lean toward IV racemic ketamine," he said in an interview.
"Some patients find esketamine's clear and consistent protocol optimal for scheduling and navigating the logistics of daily life; others value the flexibility offered by certain evidence-based, racemic (IV) protocols," he said. "Predicting who will prefer each treatment, even with the apparent temporal advantage with IV ketamine, is extremely difficult."
Likewise, in terms of clinician preference, Meisner notes that key concerns may sway decisions.
"If I'm concerned with labile pressures or hypertension, for example, or if I have a patient with, say, Erlos Danlos Syndrome without a clear subtype, and hence, some risk of undiscovered aneurysmal vascular disease, I may lean toward racemic IV ketamine."
On the other hand, "some patients find the simplicity and predictability of the maintenance esketamine protocol comforting and psychologically stabilizing," he added. "Yet others find that their work or family's erratic demands on their time make one of the evidence-based racemic regimens preferable – inasmuch as it integrates more flexibility and allows them to remain more fully engaged in the basic activities or work and family."
Meisner noted the caveat that efforts to decide which method to use are often complicated by substantial misinformation.
"I can't emphasize how much misinformation continues to abound regarding appropriate (evidence-based) and safe use of ketamine and esketamine," he said. "Especially on the IV racemic side, there simply is no substantive evidence base for many of the claims that some providers are preaching."
The confusion, driven in part by social media, "has diffused into sectors of the field and industry that one might assume are relatively immune (i.e., allied physicians, sophisticated payers, etc)," he added.
"In short, two mantra continue to apply," Meisner said. "One – if it sounds too good to be true, it probably is; and two – in pharmacology and interventional psychiatry, we see remarkable progress and potential, but there simply is no such thing as a magic bullet."
Singh and Meisner had no disclosures to report. McIntyre has received research grant support from Canadian Institutes of Health Research/Global Alliance for Chronic Diseases/National Natural Science Foundation of China, and speaker/consultation fees from Lundbeck, Janssen, Alkermes,Neumora Therapeutics, Boehringer Ingelheim, Sage, Biogen, Mitsubishi Tanabe, Purdue, Pfizer, Otsuka, Takeda, Neurocrine, Sunovion, Bausch Health, Axsome, Novo Nordisk, Kris, Sanofi, Eisai, Intra-Cellular, NewBridge Pharmaceuticals, Abbvie, and Atai Life Sciences. McIntyre is a CEO of Braxia Scientific.
This article originally appeared on MDedge.com, part of the Medscape Professional Network.
Credits:
Lead image: iStock/Getty Images
Image 1: Mayo Clinic
Image 2: University of Toronto
Medscape Medical News © 2022 WebMD, LLC

Cite this: Faster Response to IV vs Intranasal Ketamine in Depression - Medscape - May 26, 2022.