Obstetrician Beverly Gray, MD, is already seeing the effects of the Roe v. Wade abortion debate in her North Carolina practice.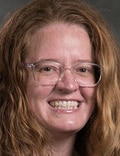 The state allows abortion but requires that women get counseling with a qualified health professional 72 hours before the procedure. "Aside from that, we still have patients asking for more efficacious contraceptive methods just in case," said Gray, residency director and division director for women's community and population health and associate professor for obstetrics and gynecology at Duke University in Durham.
Patients and staff in her clinic have also been approaching her about tubal ligation. "They're asking about additional birth control methods because they're concerned about what's going to happen" with the challenge to the historic Roe v. Wade decision in the Supreme Court and subsequent actions in the states to restrict or ban abortion, she said.
This has implications not just for abortion, but for medications known to affect pregnancy. "What I'm really worried about is physicians will be withholding medicine because they're concerned about teratogenic effects," said Gray.
With more states issuing restrictions on abortion, doctors are worried that patients needing certain drugs to maintain their lupus flares, cancer, or other diseases may decide not to take them in the event they accidentally become pregnant. If the drug is known to affect the fetus, the fear is a patient who lives in a state with abortion restrictions will no longer have the option to terminate a pregnancy.
Instead, a scenario may arise in which the patient — and their physician — may opt not to treat at all with an otherwise lifesaving medication, experts told Medscape Medical News.
The US Landscape on Abortion Restrictions
A leaked draft of a US Supreme Court opinion on Mississippi's 15-week abortion ban has sent the medical community into a tailspin. The case, Dobbs v. Jackson Women's Health Organization, challenges the 1973 Roe v. Wade decision that affirms the constitutional right to abortion. It's anticipated the high court will decide on the case in June.
Although the upcoming decision is subject to change, the draft indicated the high court would uphold the Mississippi ban. This would essentially overturn the 1973 ruling. An earlier Supreme Court decision allowing a Texas law banning abortion at 6 weeks suggests the court may already be heading in this direction. At the state level, legislatures have been moving on divergent paths — some taking steps to preserve abortion rights, others initiating restrictions.
More than 100 abortion restrictions in 19 states took effect in 2021, according to the Guttmacher Institute, which tracks such metrics. In 2022, "two key themes are anti-abortion policymakers' continued pursuit of various types of abortion bans and restrictions on medication abortion," the institute reported.
Forty-six states and the District of Columbia have introduced
2025 restrictions or proactive measures on sexual and reproductive health and rights so far this year. The latest tally from Guttmacher, updated in late May, revealed that 11 states so far have enacted 42 abortion restrictions. A total of 6 states (Arizona, Florida, Idaho, Kentucky, Oklahoma, and Wyoming) have issued nine bans on abortion.
Comparatively, 11 states have enacted 19 protective abortion measures.
Twenty-two states have introduced 117 restrictions on medication abortions, which account for 54% of US abortions. This includes seven measures that would ban medication abortion outright, according to Guttmacher. Kentucky and South Dakota collectively have enacted 14 restrictions on medication abortion, as well as provisions that ban mailing of abortion pills.
Chilling Effect on Prescribing
Some physicians anticipate that drugs such as the "morning-after" pill (levonorgestrel) will become less available as restrictions go into effect, since these are medications designed to prevent pregnancy.
However, the ongoing effort to put a lid on abortion measures has prompted concerns about a trickle-down effect on other medications that are otherwise life-changing or lifesaving to patients but pose a risk to the fetus.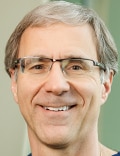 Several drugs are well documented to affect fetal growth and development of the fetus, ranging from mild, transitory effects to severe, permanent birth defects, said Ronald G. Grifka, MD, chief medical officer of University of Michigan Health-West and clinical professor of pediatrics at the University of Michigan Medical School, Ann Arbor. "As new medications are developed, we will need heightened attention to make sure they are safe for the fetus," he added.
Certain teratogenic medications are associated with a high risk of abortion even though this isn't their primary use, noted Christina Chambers, PhD, MPH, co-director of the Center for Better Beginnings and associate director with the Altman Clinical & Translational Research Institute at University of California San Diego.
"I don't think anyone would intentionally take these drugs to induce spontaneous abortion. But if the drugs pose a risk for it, I can see how the laws might be stretched" to include them, said Chambers.
Methotrexate, a medication for autoimmune disorders, has a high risk of spontaneous abortion. So do acne medications such as isotretinoin (Accutane).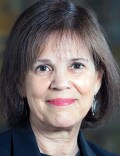 Patients are usually told they're not supposed to get pregnant on these drugs because there's a high risk of pregnancy loss and risk of malformations and potential learning problems in the fetus. But many pregnancies aren't planned, said Chambers. "Patients may forget about the side effects or think their birth control will protect them. And the next time they refill the medication, they may not hear about the warnings again."
With a restrictive abortion law or ban in effect, a woman might think: "I won't take this drug because if there's any potential that I might get pregnant, I won't have the option to abort an at-risk pregnancy." Women and their doctors, for that matter, don't want to put themselves in this position, said Chambers.
Rheumatologist Megan Clowse, MD, who prescribes several medications that potentially cause major birth defects and pregnancy loss, worries about the ramifications of these accumulating bans.
"Methotrexate has been a leading drug for us for decades for rheumatoid arthritis. Mycophenolate is a vital drug for lupus," said Clowse, associate professor of medicine at Duke University's division of rheumatology and immunology.
Both methotrexate and mycophenolate pose about a 40% risk of pregnancy loss and significantly increase the risk for birth defects. "I'm definitely concerned that there might be doctors or women who elect not to use those medications in women of reproductive age because of the potential risk for pregnancy and absence of abortion rights," said Clowse.
These situations might force women to use contraceptives they don't want to use, such as hormonal implants or intrauterine devices, she added. Another side effect is that women and their partners may decide to abstain from sex.
The iPLEDGE Factor
Some rheumatology drugs like lenalidomide (Revlimid) require a valid negative pregnancy test in a lab every month. Similarly, the iPLEDGE Risk Evaluation and Mitigation Strategy seeks to reduce the teratogenicity of isotretinoin by requiring two types of birth control and regular pregnancy tests by users.
For isotretinoin specifically, abortion restrictions "could lead to increased adherence to pregnancy prevention measures which are already stringent in iPLEDGE. But on the other hand, it could lead to reduced willingness of physicians to prescribe or patients to take the medication," said Chambers.
With programs like iPledge in effect, the rate of pregnancies and abortions that occur in dermatology are relatively low, said Jenny Murase, MD, associate clinical professor of dermatology at the University of California San Francisco.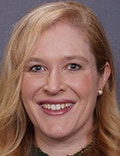 Nevertheless, as a physician who regularly prescribes medications like isotretinoin in women of childbearing age, "it's terrifying to me that a woman wouldn't have the option to terminate the pregnancy if a teratogenic effect from the medication caused a severe birth defect," said Murase. 
Dermatologists use other teratogenic medications such as thalidomide, mycophenolate mofetil, and methotrexate for chronic dermatologic disease like psoriasis and atopic dermatitis. 
The situation is especially tricky for dermatologists since most patients — about 80% — never discuss their pregnancy with their specialist prior to pregnancy initiation. Murase recalls when a patient with chronic plaque psoriasis on methotrexate in her late 40s became pregnant and had an abortion even before Murase became aware of the pregnancy. 
Because dermatologists routinely prescribe long-term medications for chronic diseases like acne, psoriasis, and atopic dermatitis, it is important to have a conversation regarding the risks and benefits of long-term medication should a pregnancy occur in any woman of childbearing age, she said. 
Fewer Women in Clinical Trials?
Abortion restrictions could possibly discourage women of reproductive age to participate in a clinical trial for a new medication, said Chambers.
A female patient with a chronic disease who's randomized to receive a new medication may be required to use certain types of birth control because of unknown potential adverse effects the drug may have on the fetus. But in some cases, accidental pregnancies happen.
The participant in the trial may say, "I don't know enough about the safety of this drug in pregnancy, and I've already taken it. I want to terminate the pregnancy," said Chambers. Thinking ahead, a woman may decide not to do the trial to avoid the risk of getting pregnant and not having the option to terminate the pregnancy.
This could apply to new drugs such as antiviral treatments, or medications for severe chronic disease that typically have no clinical trial data in pregnancy prior to initial release into the market.
Women may start taking the drug without thinking about getting pregnant, then realize there are no safety data and become concerned about its effects on a future pregnancy.
The question is: Will abortion restrictions have a chilling effect on these new drugs as well? Patients and their doctors may decide not to try it until more data are available. "I can see where abortion restrictions would change the risk or benefit calculation in thinking about what you do or don't prescribe or take during reproductive age," said Chambers.
The Upside of Restrictions
If there's a positive side to these developments with abortion bans, it may encourage women taking new medications or joining clinical trials to think even more carefully about adherence to effective contraception, said Chambers.
Some methods are more effective than others, she emphasized. "When you have an unplanned pregnancy, it could mean that the method you used wasn't optimal or you weren't using it as recommended." A goal moving forward is to encourage more thoughtful use of highly effective contraceptives, thus reducing the number of unplanned pregnancies, she added.
If patients are taking methotrexate, "the time to think about pregnancy is before getting pregnant so you can switch to a drug that's compatible with pregnancy," she said.
This whole thought process regarding pregnancy planning could work toward useful health goals, said Chambers. "Nobody thinks termination is the preferred method but planning ahead should involve a discussion of what works best for the patient."
Patients do have other choices, said Grifka. "Fortunately, there are many commonly prescribed medications which cross the placenta and have no ill effects on the fetus."
Talking to Patients About Choices
Clowse, who spends a lot of time training rheumatologists, encourages them to have conversations with patients about pregnancy planning. It's a lot to manage, getting the right drug to a female patient with chronic illness, especially in this current climate of abortion upheaval, she noted.
Her approach is to have an open and honest conversation with patients about their concerns and fears, what the realities are, and what the potential future options are for certain rheumatology drugs in the United States.
Some women who see what's happening across the country may become so risk averse that they may choose to die rather than take a lifesaving drug that poses certain risks under new restrictions.
"I think that's tragic," said Clowse.
To help their patients, Gray believes physicians across specialties should better educate themselves about physiology in pregnancy and how to counsel patients on the impact of not taking medications in pregnancy.
In her view, it's almost coercive to say to a patient, "You really need to have effective contraception if I'm going to give you this lifesaving or quality-of-life-improving medication."
When confronting such scenarios, Gray doesn't think physicians need to change how they counsel patients about contraception. "I don't think we should be putting pressure on patients to consider other permanent methods just because there's a lack of abortion options."
Patients will eventually make those decisions for themselves, she said. "They're going to want a more efficacious method because they're worried about not having access to abortion if they get pregnant."
Gray reports being a site principal investigator for a phase 3 trial for VeraCept IUD, funded by Sebela Pharmaceuticals. Clowse reports receiving research funding and doing consulting for GlaxoSmithKline.
Jennifer Lubell is a freelance medical writer in the Washington, DC metropolitan area.
Lead image: E+ / Getty Images
Image 1: Michael Garrison/Duke Health Photography
Image 2: Dusty Brown Photography

Image 3: University of California, San Diego
Image 4: Sutter Health
Medscape Medical News © 2022  WebMD, LLC

Send news tips to news@medscape.net.
Cite this: Abortion Debate May Affect the Way Pregnant Women and Their Physicians Approach Teratogenic Medications - Medscape - May 26, 2022.