The 2020 explosion that rocked Beirut, killing more than 200, injuring more than 7000 and causing millions of dollars in damage had a significant impact on the mental health of Lebanese expatriates, leaving many grappling with anxiety, depression, and posttraumatic stress disorder (PTSD), results of a new survey show.
The findings highlight the importance of considering the well-being of expatriates dealing with adverse events in their home countries, the investigators say.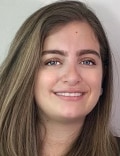 "Everyone, including doctors, should be more sensitive to expatriates around them; we should look out for them especially when their home country is going through a traumatic event," study investigator Gaëlle Rached, MD, MSc, research postdoctoral fellow, Northwestern University, Chicago, Illinois, told Medscape Medical News.
The findings were presented at the American Psychiatric Association (APA) 2022 Annual Meeting.
A Historic Explosion
It is estimated that approximately 14 million Lebanese citizens live outside their home country, which is more than double the population of Lebanon. However, the trauma-related mental health of these and other expatriate communities is understudied, said Rached.
"If you look at the literature, next to no one has examined expatriates' mental health, and more so in the context of trauma."
Rached has personal experience with the event. She was in Beirut on August 4, 2020, when the Lebanese capital was rocked by an explosion attributed to ammonium nitrate stored at the city's port. It was one of the biggest non-nuclear explosions in history and left hundreds homeless, killed, or injured. Rached watched as her father was injured and her house destroyed.
She heard anecdotes of Lebanese expatriates, experiencing trauma as a result of the blast. Many were unable to contact friends and loved ones in the wake of the tragedy.
"That prompted us to look at expatriate mental health following this traumatic incident," she said.
She and her colleagues used various social media platforms to advertise the survey. They also reached out to the International Lebanese Medical Association, which has "a strong base" in the US, said Rached.
She was "shocked" at how many expatriates responded. "People really wanted to speak up and express themselves" — whether because of survivor's guilt or for some other reason, she said.
The survey included 670 adults with Lebanese nationality or who were first generation Lebanese living abroad. The study population had a median age 31 years and 62.2% female, most living in North America or Europe. Over one third of respondents (270) had been living abroad from 1-5 years but many had been away for more than 20 years.
Study participants completed the Hopkins Symptoms Checklist (HSCL), which screens for anxiety and depression. On this checklist, a score of 1.75 is a typical cutoff value for symptomatic cases.
Investigators found 41.2% of participants scored higher than this threshold. Being younger, female and visiting Lebanon at the time of the blast, were factors associated with higher HSCL scores.
No Tincture of Time
Interestingly, the amount of time since emigrating from Lebanon was unrelated to the score. "Our results show that no matter how long you've been away, you're prone to the same negative outcome," said Rached.
Of the total study population, 268 personally experienced the explosion and/or had close friends or family physically affected by it. These expatriates completed the Post-traumatic Checklist for DSM-5 (PCL-5).
Here, the analysis showed that many of these respondents (57.5%) scored above 33, which is higher than the threshold for probable PTSD. Being female was linked to higher PCL-5 scores.
These findings suggest the mental health of expatriates may be negatively affected by traumatic incidents in their home countries, even if they didn't witness the event firsthand and have been away from their home country for a long time.
The results may be especially timely as many countries are taking in a flood of refugees fleeing war in Ukraine. However, Rached said, the findings from her research may not apply to Ukrainians.
"I don't think the results can be extrapolated, given that the nature of the trauma is a little bit different," she said. She added that the Beirut blast was "monumental" but it was over quickly. In contrast, there's no end in sight for the Russian invasion of Ukraine.
Rached noted the study data are preliminary and limited because there's no way to determine whather respondents had mental health issues before the blast.
Global Psychiatrist Shortage
Commenting on the study, Howard Liu, MD, chair of the University of Nebraska Medical Center Department of Psychiatry and incoming chair of the APA's Council on Communications, said he found the presentation "fascinating on several levels."
It's increasingly important for psychiatrists to be "trauma informed," Liu told a press briefing highlighting the study. "It's not just about looking at the biological correlates of illness," meaning looking at genetic markers etc, "but also looking at the environment in which people live, work, and/or are in therapy or in treatment."
In a later interview with Medscape Medical News, Liu said he was impressed by the fact that Rached, who has "a very deep personal connection to this community," is using her own personal trauma to help identify others are at risk who may need future care.
Liu, whose own family sponsors Afghan refugees, said the research underlines the need to ensure training for psychiatrists everywhere to help manage the expatriate population. As it stands, there's "a huge shortage of psychiatrists around the world," particularly in countries that have been affected by trauma, said Liu.
The researchers and Liu report no relevant financial relationships.
American Psychiatric Association (APA) 2022 Annual Meeting. Abstract 5087. Presented May 24, 2022.
For more Medscape Psychiatry news, join us on Facebook and Twitter
Credit:
Lead image: iStock/Getty Images
Image1: Dr. Gaëlle Rached
Medscape Medical News © 2022 WebMD, LLC

Send news tips to news@medscape.net.
Cite this: Disasters Abroad a Major Trigger for Mental Illness in Expats - Medscape - May 24, 2022.