Debra Katz, CNM, has noticed a shift in the number of teenagers coming to the teen obstetrics program at St. Joseph's Medical Center in Paterson, New Jersey. A decade ago, about 30 adolescents gave birth in a given month; now, that figure is closer to 20, said Katz, chief of the nurse midwifery service at the center.
Katz's observations mirror a national trend: The rate of teen births is falling in the United States, according to a study published in Obstetrics and Gynecology.
But, there's a catch. The adolescents who are giving birth are more likely to have obesity, mental health problems, asthma, and other conditions that can complicate their pregnancies, the research shows. Rates of delivery complications also have increased in this age group.
Katz said that compared to adult patients, teens tend to require longer medical visits. Most patients have limited knowledge of what prenatal care entails.
"Most of these patients have never even had a female [gynecologic] exam before," Katz told Medscape Medical News. "They come in and they're not used to the equipment. They're not used to the terminology."
Also consistent with the national trends, St. Joseph's younger patients often have mental health problems or obesity. Many also lack stable housing and adequate food.
"Unfortunately, we are seeing a greater number of patients with morbid obesity; there's a lot of bipolar disease; here's a lot of depression; there's a lot of anxiety," Katz said. "And we also have a bit of PTSD [posttraumatic stress disorder] as well."
These factors make clinical practice more complex, according to the authors of the new study. "To optimize adolescent pregnancy outcomes, prenatal care will likely need to provide increasingly complex clinical management in addition to addressing outreach challenges of this population," the authors of the new study write.
At St. Joseph's, teens receive prenatal care in a group setting with other patients who are due to deliver in the same month. This model, called CenteringPregnancy, can increase self-esteem, build community, and may improve patient outcomes, Katz said. The program uses a team approach that includes a dietitian and social worker to address social support needs.
Shifting Health Status
To characterize delivery hospitalization trends for patients aged 11–19 years, Anna P. Staniczenko, MD, with Columbia University Irving Medical Center, New York City, and her colleagues conducted a cross-sectional analysis of data from the 2000–2018 National Inpatient Sample.
Of more than 73 million estimated delivery hospitalizations during that period, 88,363 occurred in patients aged 11–14 years, and 6,359,331 were among patients aged 15–19 years.
Deliveries among patients aged 11–14 years decreased from 2.1 per 1000 to 0.4 per 1000 during the time frame. Deliveries among patients aged 15–19 years decreased from 11.5% of all deliveries to 4.8% over the study period.
Among patients aged 11–19 years, rates of comorbidities significantly increased from 2000 to 2018, the researchers found. The prevalence of obesity increased from 0.2% to 7.2%, asthma increased from 1.6% to 7%, while mental health conditions increased from to 0.5% to 7.1%.
Severe maternal morbidity, defined as a patient having at least one of 20 conditions, including stroke, heart failure, and sepsis, increased from 0.5% to 0.7%. The rate of postpartum hemorrhage increased from 2.9% to 4.7%, the rate of cesarean delivery increased from 15.2% to 19.5%, and that of hypertensive disorders of pregnancy increased from 7.5% to 13.7%.
An Often Overlooked Group
Adolescent pregnancies are more common in the United States than in other wealthy nations, and about 80% are unintended. In addition to the growth in comorbid conditions, adolescent mothers are at an increased risk of living under the poverty line, and children born to teen moms may be at increased risk for adverse pediatric outcomes.
Still, these pregnancies "may be planned and desired.... It is unclear that there is an 'ideal' rate of pregnancy for this age group," the study authors write.
Prior research has shown an increase in rates of chronic conditions among adults giving birth, but, "from what I could tell, this is really the first data" on chronic conditions in the pediatric obstetric population, said Lindsay K. Admon, MD, an ob-gyn at the University of Michigan, Ann Arbor, who wrote an editorial accompanying the journal article.
Behind the Decline
That there are fewer teen deliveries may be because the adolescent population is savvier about contraceptive methods. In addition, the Affordable Care Act expanded insurance coverage of contraception, said Stephanie Teal, MD, MPH, chair of obstetrics and gynecology and reproductive biology at University Hospitals Cleveland Medical Center and Case Western Reserve University School of Medicine, Cleveland, Ohio.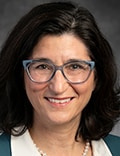 Teal was involved in the Colorado Family Planning Initiative, a state effort that showed that long-acting reversible contraception was effective and acceptable to young people.
"We are definitely seeing more adolescents who use birth control the first time they have sex," Teal told Medscape Medical News. "When I started in practice, it was fairly uncommon that I would see a teenager who was sexually active who was consistently using a birth control method. And now they just look at me, roll their eyes, and are, like, 'Duh, of course. He uses condoms and I have an IUD.' "
To the extent that these deliveries include unintended pregnancies, the data may point to a need for clinicians to provide contraceptive education to adolescents with chronic conditions, according to Admon.
Abortion Shifts
If US Supreme Court rulings and state laws further limit access to contraception or abortion, the result could lead to more teen deliveries, Admon said.
While the adolescent birth rate has plummeted, the teen abortion rate has not increased, Teal said.
"Pregnancy is a time of health risk for women, and it's getting riskier," she said. "Our concern is that if people are having to go through a pregnancy that they don't feel physically or financially or emotionally prepared to go through, that we will see an increase in these kinds of adverse health outcomes with birth."
One study author has a leadership role on an American College of Obstetricians and Gynecologists safe motherhood initiative that has received unrestricted funding from Merck for Mothers. Another author has ties to Delfina Care, and one is on the board of directors of Planned Parenthood of Greater New York. Admon receives funding from the Agency for Healthcare Research and Quality and the National Institutes of Health. Teal has received grants from Merck & Co, Bayer Healthcare, Sebela, and Medicines360 and personal fees from Merck & Co and Bayer Healthcare. Katz has disclosed no relevant financial relationships.
Obstet Gynecol. Published online May 5, 2022. Abstract, Editorial
For more news, follow Medscape on Facebook, Twitter, Instagram, and YouTube.
Credits:
Lead image: University Hospitals
Medscape Medical News © 2022 

Cite this: Jake Remaly. Fewer Teens Giving Birth, but Cases Are More Complex - Medscape - May 23, 2022.