Editor's note: Find the latest COVID-19 news and guidance in Medscape's Coronavirus Resource Center.
About one of every nine patients hospitalized for COVID-19 either died or was readmitted within about a month of discharge, according to a study of two Canadian provinces. This result is in line with the readmission rates seen for other illnesses, according to the researchers.
In the retrospective analysis that included 34,846 patients, 783 (9.9%) patients in Alberta and 2390 (10.6%) patients in Ontario died or had an urgent readmission within 30 days.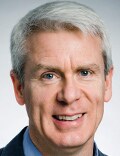 "Despite fears of high rates of readmission after COVID-19 hospitalizations, we found that outcomes in the 30 days after discharge were consistent with admissions for other medical diagnoses," wrote study author Finlay McAlister, MD, MSc, professor of medicine at the University of Alberta, Edmonton, Alberta, Canada. "Thus, current system approaches to transitioning patients from hospital to home do not appear to need adjustment."
The findings were published online May 16 in the Canadian Medical Association Journal.
Implications for Resource Planning
Although governments and news media have focused on hospitalization and mortality rates associated with COVID-19, less attention has been paid to hospital readmissions after COVID-19. Research that has examined hospital readmissions has had substantial limitations (such as focusing only on readmissions to the index hospital), and few studies have sought to identify predictors of readmission.
The imperfect understanding of the rate of hospital readmission after COVID-19 makes patient risk stratification more difficult. It also affects efforts to plan health system resources to cope with new waves of the pandemic.
The researchers examined data for all adults who had been hospitalized in Alberta and Ontario between January 1, 2020, and September 30, 2021, within 14 days of a positive polymerase chain reaction test result for SARS-CoV-2.
The sources of data included the Discharge Abstract Database, the National Ambulatory Care Reporting System, the provincial laboratory databases, and the provincial registry files. In focusing on Ontario and Alberta, the researchers chose provinces that account for 50.3% of the total Canadian population. Both provinces publicly fund hospital admissions. In addition, the researchers collected data on SARS-CoV-2 vaccination status.
Because privacy laws preclude the sharing of health data across provincial boundaries, the Alberta analyses were conducted within the Alberta Strategy for Patient-Oriented Research Data and Research Services team, and the Ontario analyses were performed at the nonprofit research institute ICES. McAlister and coauthors then pooled risk estimates.
The study's primary outcome was unplanned, all-cause hospital readmission or death within 30 days after discharge.
Readmission Risk Factors
During the study period 46,412 adults were hospitalized within 14 days of a positive SARS-CoV-2 test. The investigators excluded 5845 patients in both provinces from the analysis because their index length of stay was more than 30 days.
Of the remaining population, 8496 died in the hospital and 34,846 were discharged alive. One in nine discharged patients died or were readmitted within 30 days after discharge. This group included 3173 (10.5%) patients with a hospital admission length considered typical by the Canadian Institute for Health Information and 579 (12.8%) patients with a stay of more than 30 days.
Compared with patients in Ontario, patients in Alberta were younger, more likely to live in rural areas, more likely to have had preadmission hospital and emergency department visits, more likely to be discharged home without support, and less likely to come from a long-term care facility. Most other covariables, however, were similar between provinces.
The patients who died or were readmitted to the hospital were older, had a higher Charlson Comorbidity burden, were more likely to be male, were more likely to have been discharged home with home care or to a long-term care facility, and had higher rates of previous hospital admissions and emergency department visits.
The five most common primary diagnoses when patients were readmitted were COVID-19 (37.6%), nonspecified pneumonia or interstitial pulmonary disease (6.0%), heart failure (4.1%), pulmonary embolism (3.1%), and confusion (3.0%).
The "other big message" from this research was the continued vulnerability of people who have not been vaccinated to serious COVID-19 infections, McAlister told Medscape Medical News.
Of the patients admitted with COVID-19, 91% of those in Alberta and 95% in Ontario were unvaccinated. COVID-19 has become a "pandemic of the unvaccinated, as we've known for probably at least the last 6 or 8 months," said McAlister. "This is just data confirming that."
Vaccination Reduces Hospitalization
Commenting on the findings for Medscape, Craig Jenne, PhD, an infectious-diseases researcher at the University of Calgary, Calgary, Alberta, Canada, highlighted the same finding McAlister had cited about the predominance of unvaccinated people among those hospitalized for COVID-19.
"So, once again, it's confirming that one of the best tools we have to avoid hospitalization [is] vaccination," Jenne said.
Jenne also noted that hospitals in Alberta and Ontario had had to scramble to respond to the wave of COVID-19 admissions during the time studied.
"Despite these absolutely critical challenges, it does not appear as though patient care ever suffered, at least for COVID," Jenne said.
This study was supported by a Canadian Institutes of Health Research COVID-19 Rapid Research Funding Opportunity grant. Jenne and McAlister report no relevant financial disclosures.
CMAJ. Published online May 16, 2022. Full text.
Kerry Dooley Young is a freelance journalist based in Miami, Florida. She is the core topic leader on patient safety issues for the Association of Health Care Journalists. Follow her on Twitter: @kdooleyyoung.
For more Medscape Neurology news, join us on Facebook and Twitter.
Credit:
Lead image: Morsa Images/Getty Images
Image1: University of Alberta
Medscape Medical News © 2022

Cite this: COVID-19 Not Linked With High Post-Discharge Event Rate - Medscape - May 23, 2022.